Mo poised to go out in phenomenal fashion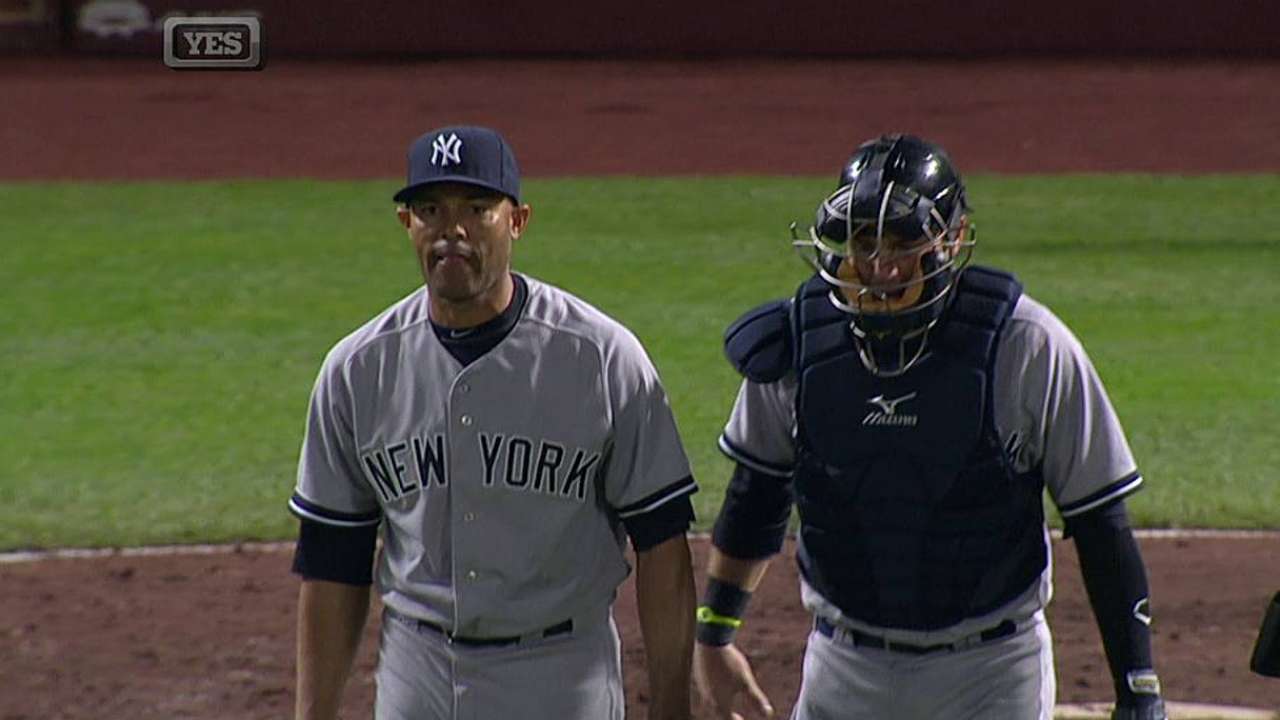 BALTIMORE -- Mariano Rivera insists that no matter what the numbers look like, this season is still going to mark the end of his illustrious career.
If so, then what a way to go out. Rivera has converted all 17 of his save opportunities, the second-longest such streak of his career, and he leads the American League in saves.
"I feel good. Just going out there day in and day out, giving my best, everything that I have," Rivera said. "I always feel confidence, always, no matter what the situation is. I always have confidence in my teammates, confidence in myself, and the rest keeps moving."
Rivera, 43, has plenty of work ahead if he wants to match his longest streak, 28 converted opportunities, a string he put together to open the 2008 season. In addition, with one more appearance, he'll snap a tie with Hoyt Wilhelm (1,070) and move into a tie with Dennis Eckersley (1,071) for fourth place all-time for games pitched.
"Mo is special. It's not normal what he does," outfielder Vernon Wells said. "We're just glad to have him on this team. We'll continue giving him opportunities, he'll continue slamming the door, and we'll shake hands after the game."
Rivera said that having so many save opportunities early in the season has helped keep him sharp, but there's also another side to that equation that needs to be watched closely.
"Definitely, you're pitching more, so the sharpness is going to be there, but at the same time, you're pitching more, so it's a lot of wear and tear," he said. "As long as you stay healthy and do what you have to do to be ready to perform at that time and the way that we're going, you don't think about it. You just have to continue."
Rivera is fine with the amount of calls that manager Joe Girardi has made for him, and noted that he is not the only one in the bullpen handling a heavy workload.
"Oh, yeah. I'm fine," he said. "Everybody is pitching. That's what it is. It's not only about one player. It's about 25 players and a bunch of guys in the bullpen that we have. Everybody is doing their job. It's a nice thing, and I enjoy every bit of it."
Bryan Hoch is a reporter for MLB.com. Follow him on Twitter @bryanhoch and read his MLBlog, Bombers Beat. This story was not subject to the approval of Major League Baseball or its clubs.