Subway Series at Citi to have special meaning for Mo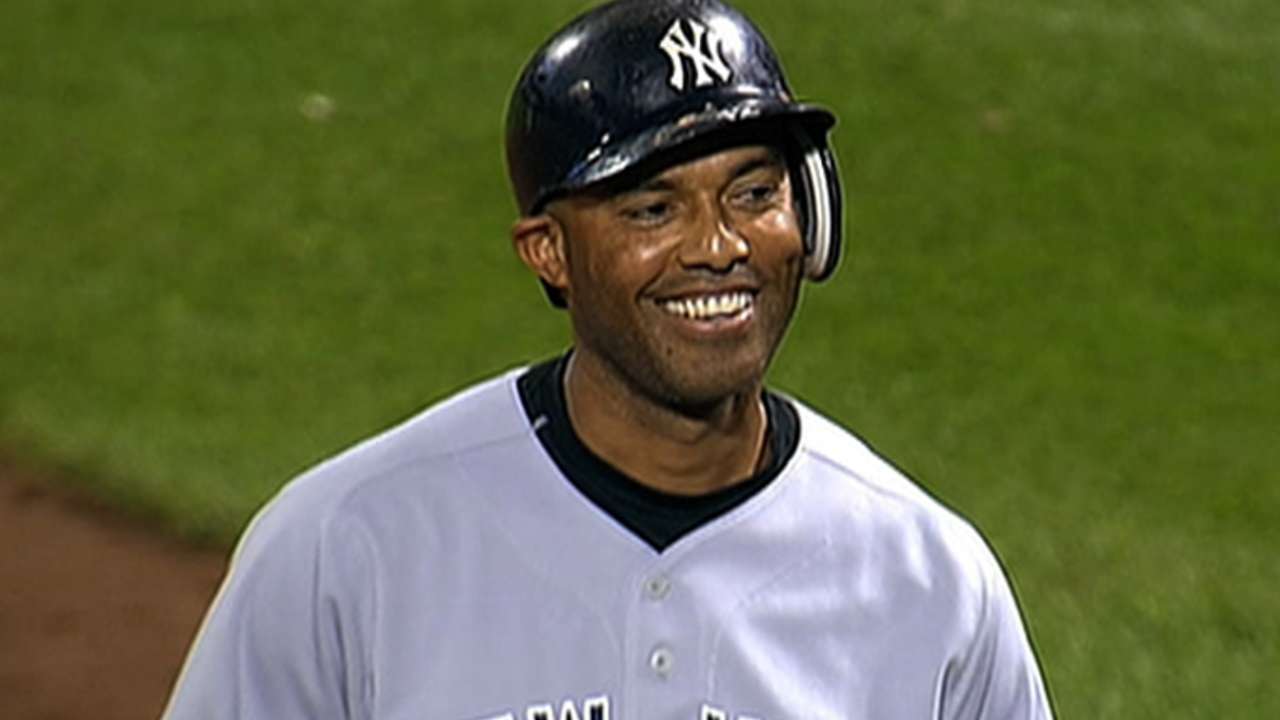 ST. PETERSBURG -- A few of Mariano Rivera's most memorable moments have come at the expense of the Mets, so it will be special for the retiring all-time saves leader when he is honored in Queens during the upcoming Subway Series.
Rivera threw the cutter that Mike Piazza lifted to center fielder Bernie Williams to mark the final out of the 2000 World Series at Shea Stadium, but his 500th career save came in a 2009 game played just a few hundred feet away at Citi Field, the site of Rivera's only career RBI.
The Mets' planned ceremony should be similar to the one that they staged last season to honor retiring Braves rival Chipper Jones. Rivera continues to be uncomfortable with the attention being paid to his final season, but he does appreciate the gestures.
"I didn't ask for it. All I wanted to do was make sure that I said, 'Thanks,'" Rivera said. "They are good people there that I have a lot of sympathy with. I just make sure that every time I go there I see my old guys there, say, 'Hello' and make sure they're OK.
"They're going out of their way to honor me. If they do it, I do respect that. I'm grateful for that, that they take the time, think about me and try to do something. I don't take it for granted. For me, they're not our rivals. It's more the fans; the fans make it huge. I do respect what they do."
Rivera's tenure as the Yankees' closer began in 1997, the first year of Interleague Play, and he said that the intensity of the first Subway Series still stands out in his mind. He said that the annual intracity battles are still fun but that the tone has changed as time has passed.
"It's more for the fans," he said. "They've become like another team in our division, because we play them every year. It becomes another division game for us. We play them every year. It's good, not traveling -- 20 minutes travel, and we have an escort. Fans love it. I think they get good joy out of it."
Bryan Hoch is a reporter for MLB.com. Follow him on Twitter @bryanhoch and read his MLBlog, Bombers Beat. This story was not subject to the approval of Major League Baseball or its clubs.