Youk eager to begin rehab assigment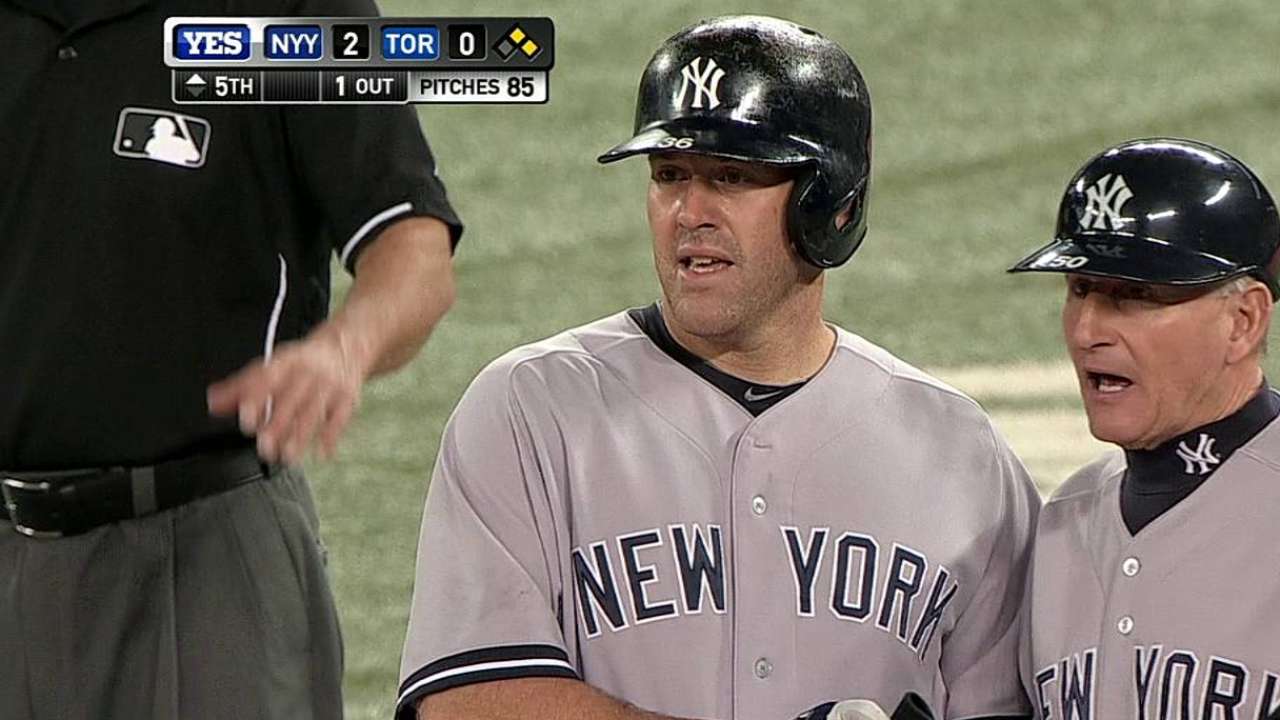 ST. PETERSBURG -- Kevin Youkilis has not felt any discomfort in his back and believes that he may be close to starting a Minor League rehab assignment.
Youkilis, who has been on the disabled list retroactive to April 28 with a lumbar sprain, felt good playing three innings in an extended spring training game on Saturday. He has also been itching to escape the world of chain-link baseball.
"It's definitely been frustrating," Youkilis said. "You want to play, you want to do stuff. I don't want to be in Tampa playing in extended spring training games. Hopefully, I can get out there as soon as possible, but it's not in my control right now. I've just got to show up and do my job every day, and once that's all done, they'll call me up."
Mark Teixeira is slated to play in Minor League games for Double-A Trenton on Wednesday and Thursday, and Youkilis said that if the decision were up to him, he'd accompany Teixeira -- a move that the Yankees may not be ready to make just yet.
"I hope, I wish," Youkilis said. "But they make the call on that stuff. I'll push for it and see what happens. Hopefully, I'll be in games and not these extended spring training games."
Youkilis said that it has been fun to watch the Yankees' winning play from afar and hopes to add to the success when he returns.
"I just wish there were more stories from people who said we were going to finish last," he quipped. "We've got great pitching, that's the key, and timely hitting. The good about it is what you see out here. It's not all about winning 15-2.
"That always looks cool, and trust me, we all want to have those 15-2 games where everyone gets two hits and all that, but the timely hitting and the one-run ballgames -- when you win those the way Baltimore did last year, that's when you win and go on. For us that's the key to a winning season."
Bryan Hoch is a reporter for MLB.com. Follow him on Twitter @bryanhoch and read his MLBlog, Bombers Beat. This story was not subject to the approval of Major League Baseball or its clubs.