Mo meets with Mets fans in Jackie Robinson Rotunda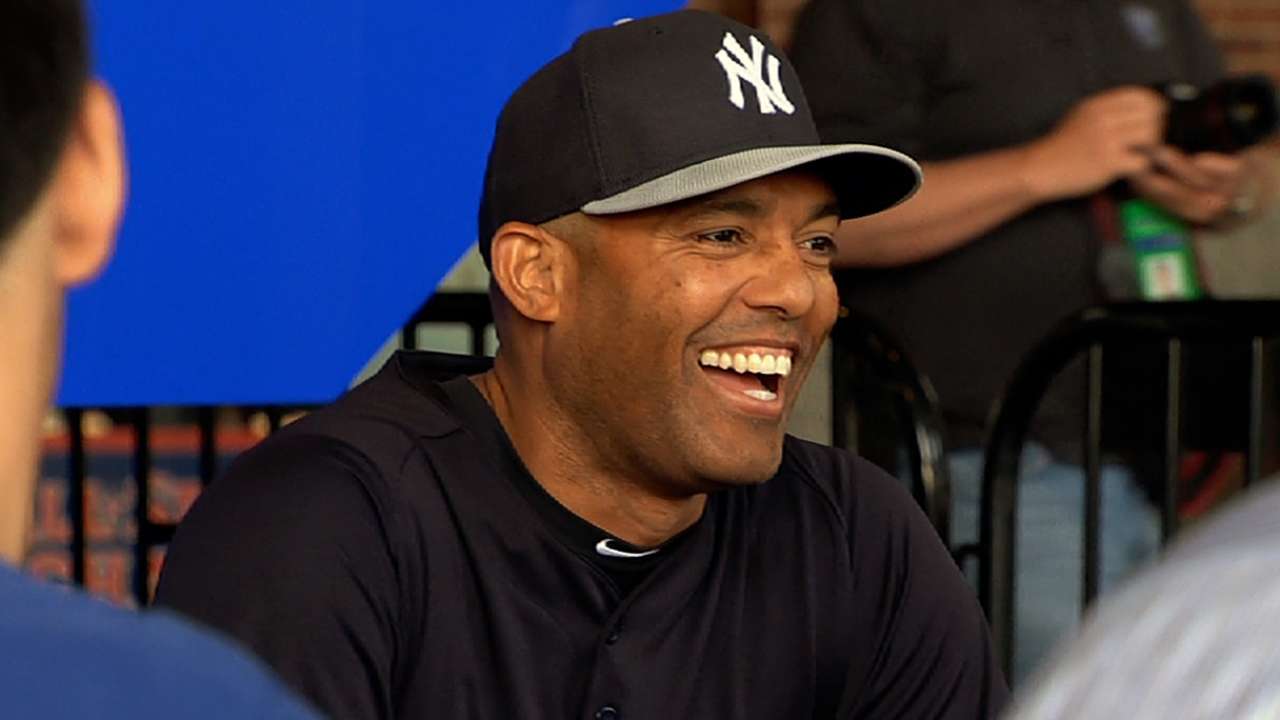 NEW YORK -- Mariano Rivera has had plenty of experience pitching against the Mets. The longtime Yankees closer has recorded 20 saves in 35 2/3 innings against the crosstown rival, with 22 of those innings coming at Shea Stadium and Citi Field.
So on Monday, Rivera decided to give something back to some of the Mets faithful who have watched him throughout his career. As part of his farewell tour, Rivera sat down with a group of Mets fans, longtime season-ticket holders and stadium employees to talk about baseball and the Subway Series.
Rivera fielded questions from more than half of the 18 people in attendance in the Jackie Robinson Rotunda, talking with the group about his career, his plans for life after baseball and his thoughts on the steroid era. He even taught the group the correct way to grip a baseball.
"Playing here for so many years against them, we've had some good times and some tough losses," Rivera said. "But at the same time, it has been great, and [Mets fans] have always been respectful and appreciate what we do."
Of course, Rivera also spent some time talking about his memories of the 2000 World Series against the Mets. But when one fan asked Rivera if he thought former Mets catcher Mike Piazza's deep fly ball in the ninth inning of Game 5 had a chance to leave the park, Rivera was quick to say no.
"As a pitcher, you know," Rivera said, laughing. "When he hit the ball, the ball bit him a little bit, but he gave it the best."
Rivera said this particular leg of his farewell tour had a different feel than some of the other stops he's made this season. All of them have a different personality, he said, and this one was specific to baseball.
"They respect the game and they respect you as a person and they respect what you do," Rivera said. "That makes me feel good."
Bryan Hoch is a reporter for MLB.com. Follow him on Twitter @bryanhoch and read his MLBlog, Bombers Beat. Josh Vitale is an associate reporter for MLB.com. This story was not subject to the approval of Major League Baseball or its clubs.