Yanks lock in Pettitte's return for Monday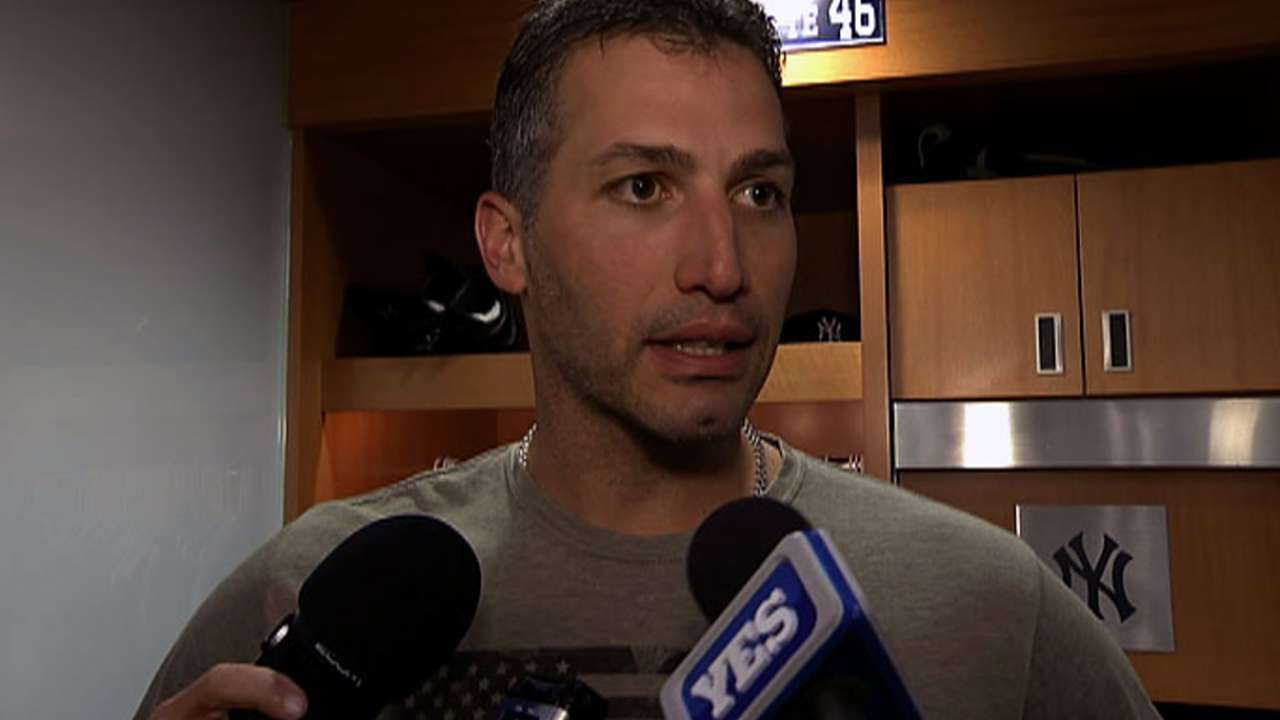 NEW YORK -- Andy Pettitte has been forced to sit and watch his teammates play without him for the past two weeks. On Monday, the veteran left-hander's wait to get back on the mound will be over.
Yankees manager Joe Girardi announced on Thursday that Pettitte will return from the disabled list and take the mound on Monday against the Indians.
"I felt pretty confident it would just be the two weeks and that I would feel good coming back," Pettitte said. "I'm feeling good, and I'm looking forward to getting back out there."
Pettitte was placed on the DL after leaving his May 16 start against the Mariners with a tight left trapezius muscle. He posted a 4-3 record with a 3.83 ERA and 39 strikeouts in eight starts before the injury.
"I think they were being pretty cautious with me as far as the DL, and it was probably good," Pettitte said. "I was pretty locked up back there."
The injury has forced the 40-year-old lefty to make some adjustments to his routine, and he said that for the time being, he expects to cut down the amount of bullpen sessions he throws between starts from two to one.
Pettitte's return could be the third big addition for the Yankees in the coming days, as general manager Brian Cashman said earlier this week that first baseman Mark Teixeira and third baseman Kevin Youkilis could come off the DL before Friday's series opener against the Red Sox.
Pettitte is 9-8 with a 4.02 ERA in 22 career starts against the Indians.
"I just want to take my turn, get out there and do this grind with the guys," Pettitte said. "That's what I came back for."
Josh Vitale and David Wilson are associate reporters for MLB.com. This story was not subject to the approval of Major League Baseball or its clubs.