Ichiro's night off merely a breather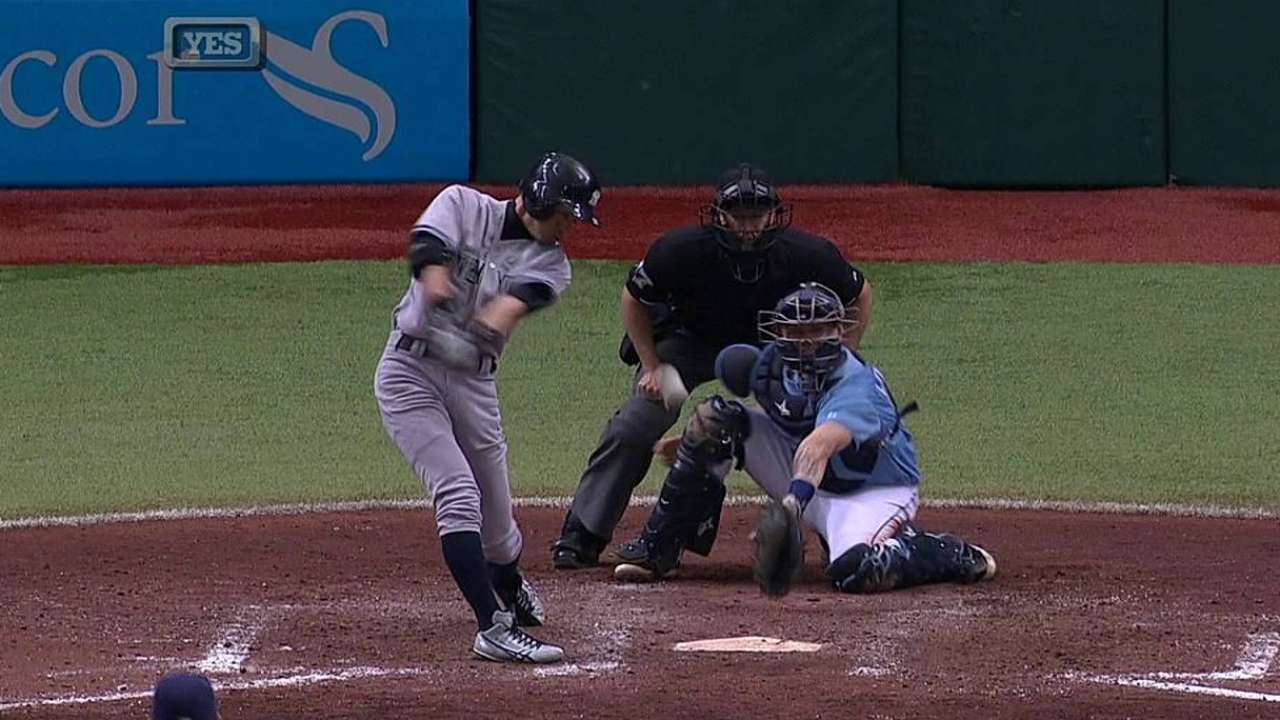 NEW YORK -- Ichiro Suzuki was out of the starting lineup for the Yankees' series finale against the Mets in the Bronx on Thursday night. The outfielder went 2-for-4 in Wednesday night's 9-4 loss and was 4-for-11 in the first three games of the Subway Series.
The outfielder isn't injured and is in the midst of a five-game hitting streak; Yankees manager Joe Girardi is simply taking extra caution with the 39-year-old outfielder. Brennan Boesch started in right field for the second time in as many nights.
"He's been getting some hits for us, but it's just more preventative in the sense, making sure everyone stays strong here," Girardi said of Ichiro. "Boesch swung the bat well [Wednesday] night. But I worry about -- these guys are 38 and 39, some of these guys -- running them out there every day."
Ichiro's night of rest gave Boesch a chance to build on his strong effort at the plate on Wednesday, his first game back in the Majors since he was optioned to Triple-A Scranton/Wilkes-Barre on May 14. The outfielder went 3-for-4 with a homer and two RBIs in Wednesday's game.
"I'm also thinking long term, too," Girardi said. "[We're playing] 17 days in a row here. It's getting hot, and you have to make sure. Sometimes you can think of Ich as a young guy, but he's one of those guys with some age on him, too."
Josh Vitale and David Wilson are associate reporters for MLB.com. This story was not subject to the approval of Major League Baseball or its clubs.