Youkilis will man hot corner in series finale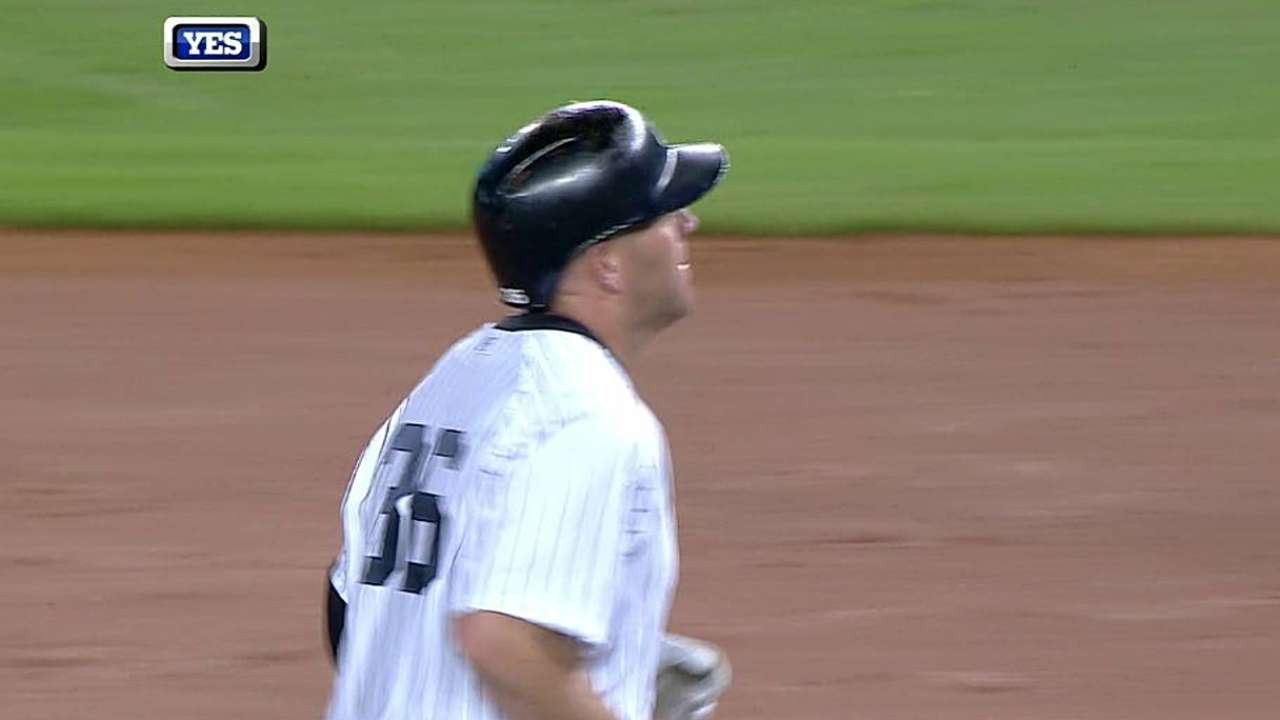 NEW YORK -- Kevin Youkilis was in the Yankees' lineup for the second consecutive day as a designated hitter on Saturday, and manager Joe Girardi said that his plan is to send Youkilis back to third base for Sunday's series finale against the Red Sox.
That will be a good test for Youkilis, who spent about a month on the disabled list with a lumbar spine sprain before being activated on Friday. Girardi has said several times that he considers back injuries "tricky," but he said there is no hesitation in sending Youkilis out to play defense.
"I think hitting can be just as irritating because of the rotation," Girardi said. "I think with backs, a lot of times you worry about the rotation more than anything. From my experience, I've [injured] it a lot of different ways, and in ways you don't even expect to do it, so I don't necessarily think so playing defense."
Youkilis went 1-for-4 in Friday's 4-1 win over Boston, playing his first game since April 27, but the veteran said that he was physically ready for that because he played in two Minor League rehabilitation games as well as several extended spring training contests.
"I've been playing a lot of games," Youkilis said. "We're down there playing a lot of five-inning games where you hit every inning and you're up and down for pretty much two hours straight."
Bryan Hoch is a reporter for MLB.com. Follow him on Twitter @bryanhoch and read his MLBlog, Bombers Beat. Josh Vitale and David Wilson are associate reporters for MLB.com. This story was not subject to the approval of Major League Baseball or its clubs.