Yanks not afraid to try Overbay in outfield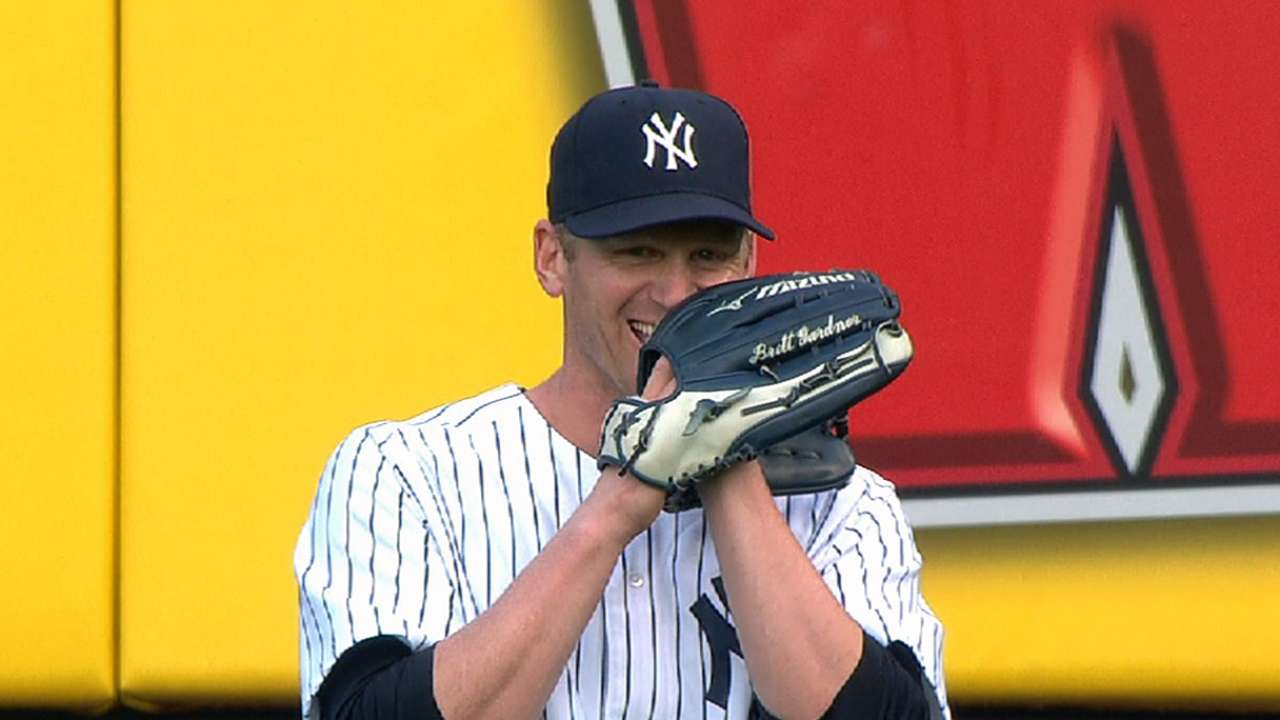 NEW YORK -- Before making his first career start in the outfield on Monday night against the Indians, Lyle Overbay wanted to make sure that he, center fielder Brett Gardner and second baseman Robinson Cano were all on the same page, so he came up with a few things that he thought might make his transition to right field a smooth one.
"I said, '[Gardner's] got everything to my right and left, and behind me,'" Overbay said, laughing. "'And Robbie's got everything in front of me.'"
Turns out Overbay didn't need the help, though. His first appearance in the outfield went as smoothly as could have been expected. He fielded a double in the gap, ran down and nearly made plays on two foul balls and caught an inning-ending flyout to end a bases-loaded threat.
"I survived," Overbay said. "I wanted to get that first one out of the way ... maybe when it was nobody out and nobody on instead of bases loaded and two outs in a tied game, but it worked out."
Gardner said Overbay "did great" in his first start in the outfield. Overbay started in right field again on Tuesday, and manager Joe Girardi said he's comfortable with starting Overbay there a few days at a time to keep him in a rhythm.
Tuesday's start should be a little easier for Overbay, too. After borrowing an extra outfielder's glove from reliever Boone Logan on Monday, Overbay used his own glove on Tuesday -- the same one he used when making 30 starts in the outfield during his Minor League days.
Now all the career first baseman has to do is find someone to talk to.
"It's kind of weird -- you're kind of walking around, seeing if anybody wants to talk," Overbay said. "But they're too far away."
Josh Vitale is an associate reporter for MLB.com. Bryan Hoch is a reporter for MLB.com. Follow him on Twitter @bryanhoch and read his MLBlog, Bombers Beat. This story was not subject to the approval of Major League Baseball or its clubs.