Oblique barks at Nunez in BP, delaying return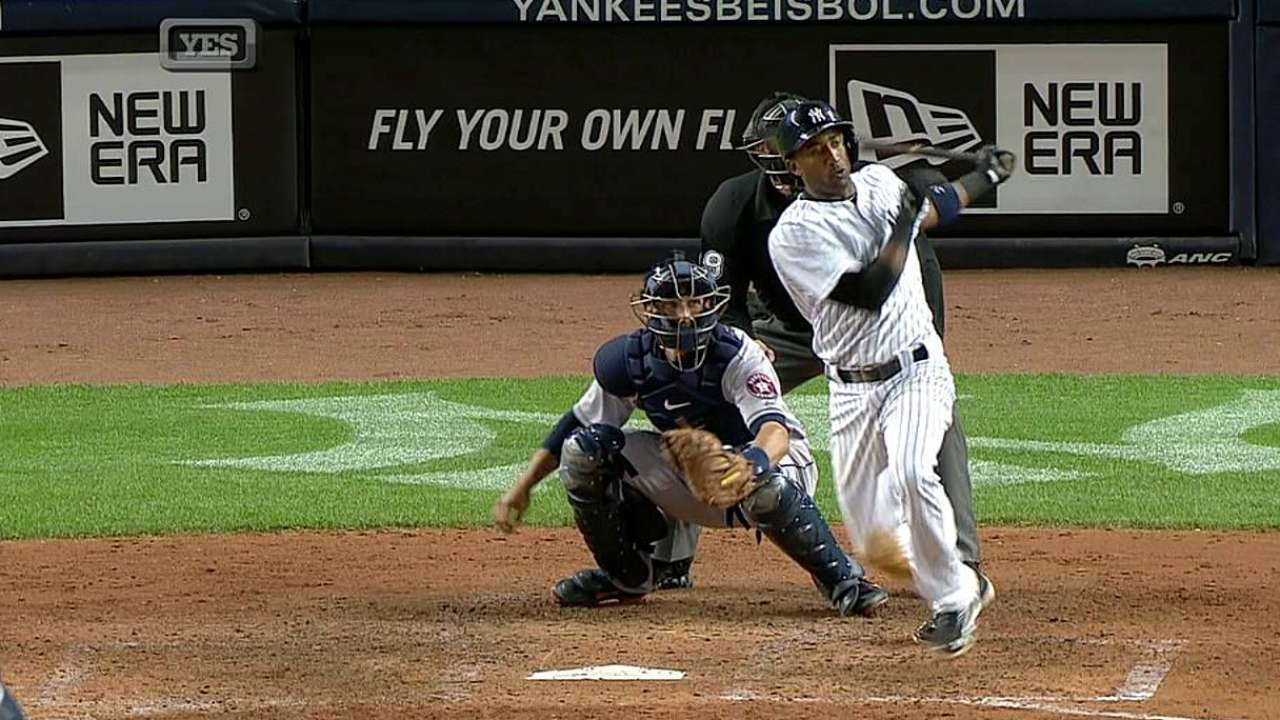 NEW YORK -- Yankees shortstop Eduardo Nunez has passed nearly every step in rehabbing his strained left oblique muscle. The only thing he hasn't been able to do successfully to this point is swing a bat.
Nunez sustained another setback while taking batting practice on Tuesday, meaning his return from the disabled list will have to wait.
"We thought he was ready to go again," manager Joe Girardi said. "He took swings today, and I guess he's not ready to go again. He did a bunch of drills the other day and said, 'I feel great; let's try it again.' And it didn't work."
Since Nunez was placed on the disabled list on May 12, the Yankees have had to rely on Jayson Nix and Reid Brignac at shortstop. Entering Tuesday, the two had combined for just two home runs and 20 RBIs this season. Nunez was batting .200 with four RBIs and two stolen bases before the injury.
Girardi said the best way to make sure Nunez is healthy would be to simply shut him down for two months, but the manager doesn't think it will take that long for the injury to fully heal. Nunez will go through another series of tests before attempting to swing the bat again.
"Obliques are hard," Girardi said. "They're hard muscles to heal sometimes. You can feel pretty good just doing everyday stuff, but when you have to do that rotation, it hurts. That's what he's going through."
Josh Vitale is an associate reporter for MLB.com. Bryan Hoch is a reporter for MLB.com. Follow him on Twitter @bryanhoch and read his MLBlog, Bombers Beat. This story was not subject to the approval of Major League Baseball or its clubs.