Jeter could be on field when Yankees honor Mo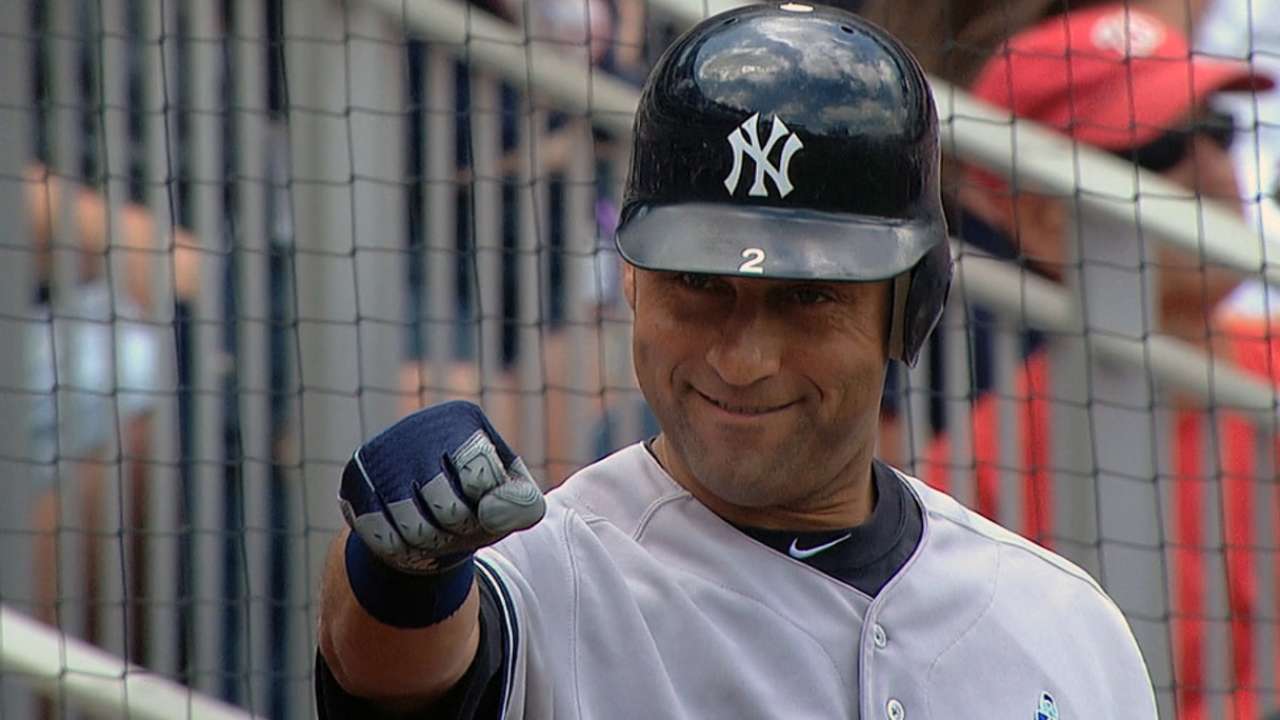 TAMPA, Fla. -- Derek Jeter and Mariano Rivera might be able to share the same field again, if everything works out right.
With the Yankees planning to honor Rivera in Panama next month, Jeter would seem to be a natural fit to play in a pair of exhibition games against the Marlins on March 15 and 16 at Panama City's Rod Carew Stadium.
"Obviously we're going to take a team that represents us very well, but we also have games here [in Florida]; these are split-squad games for us," manager Joe Girardi said on Sunday. "I believe it will be the first game that Mo actually goes on the road with us in Spring Training, so I'm kind of looking forward to that."
Asked specifically about Jeter's availability, Girardi said that it was too early to say for sure if the captain would be on the Panama travel roster. The Yankees also have to field lineups for split-squad Grapefruit League games against the Orioles and Braves those days.
"The interesting thing is, you could try to make a roster now, but a lot of it could change," Girardi said. "For us to do that probably doesn't make a lot of sense, wasting a lot of time doing that."
Bryan Hoch is a reporter for MLB.com. Follow him on Twitter @bryanhoch and read his MLBlog, Bombers Beat. This story was not subject to the approval of Major League Baseball or its clubs.