Gardner's deal fortifies outfield for near future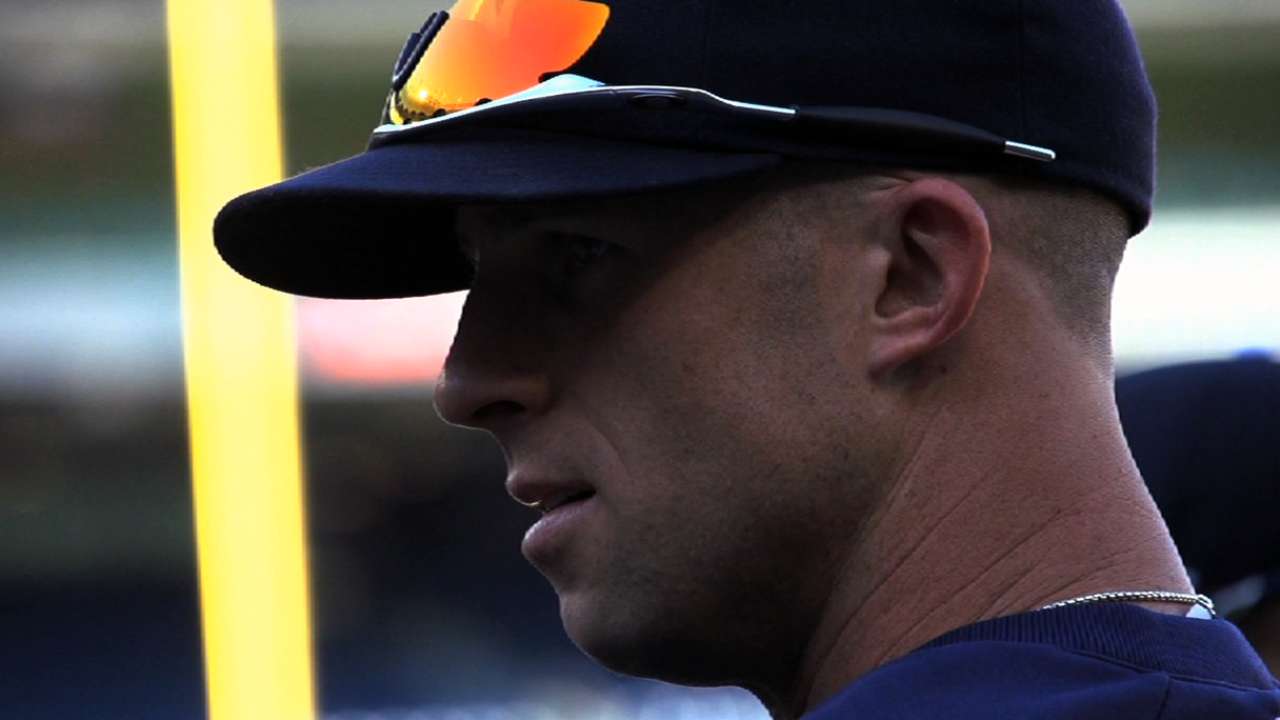 TAMPA, Fla. -- News broke Sunday of Brett Gardner's four-year, $52 million extension from 2015-18, with a $12.5 million club option or $2 million buyout for the 2019 season, and the Yankees made it official Monday by announcing the deal.
Drafted and developed by the Yankees, Gardner will remain in pinstripes for the forseeable future after finding himself at the center of trade rumors throughout the winter.
"Excited. I like what he brings to the table, offensively, defensively and just his clubhouse presence. I like it," Yankees manager Joe Girardi said. "The way he plays the game, he's a grinder."
With Gardner locked up until at least 2018, center fielder Jacoby Ellsbury signed through 2020 with a '21 club option and right fielder Carlos Beltran on board for the next three years, it's hard to see any room opening up in the Yankees' outfield any time soon.
Of course, Beltran could wind up getting at-bats as the club's designated hitter some time during the life of his contract, which is part of the reason Girardi wasn't worried about a potential logjam.
"I think you go year by year. I don't think you can necessarily predict exactly what's going to happen over time," Girardi said. "Obviously those are three quality outfielders that you have, and if you put in the other two that we have, we have a pretty good corps of outfielders right now."
Girardi gave a similar answer when asked where Ichiro Suzuki now finds himself in the Yankees' outfield picture.
"We signed a number of outfielders as free agents, and things have a way of working themselves out in Spring Training, and exactly how he fits in right now I can't tell you," Girardi said. "My job is to keep everyone fresh, healthy and contributing, and I'll have to figure that out."
Adam Berry is a reporter for MLB.com. Follow him on Twitter at @adamdberry. This story was not subject to the approval of Major League Baseball or its clubs.