Nova's mission? Sustained excellence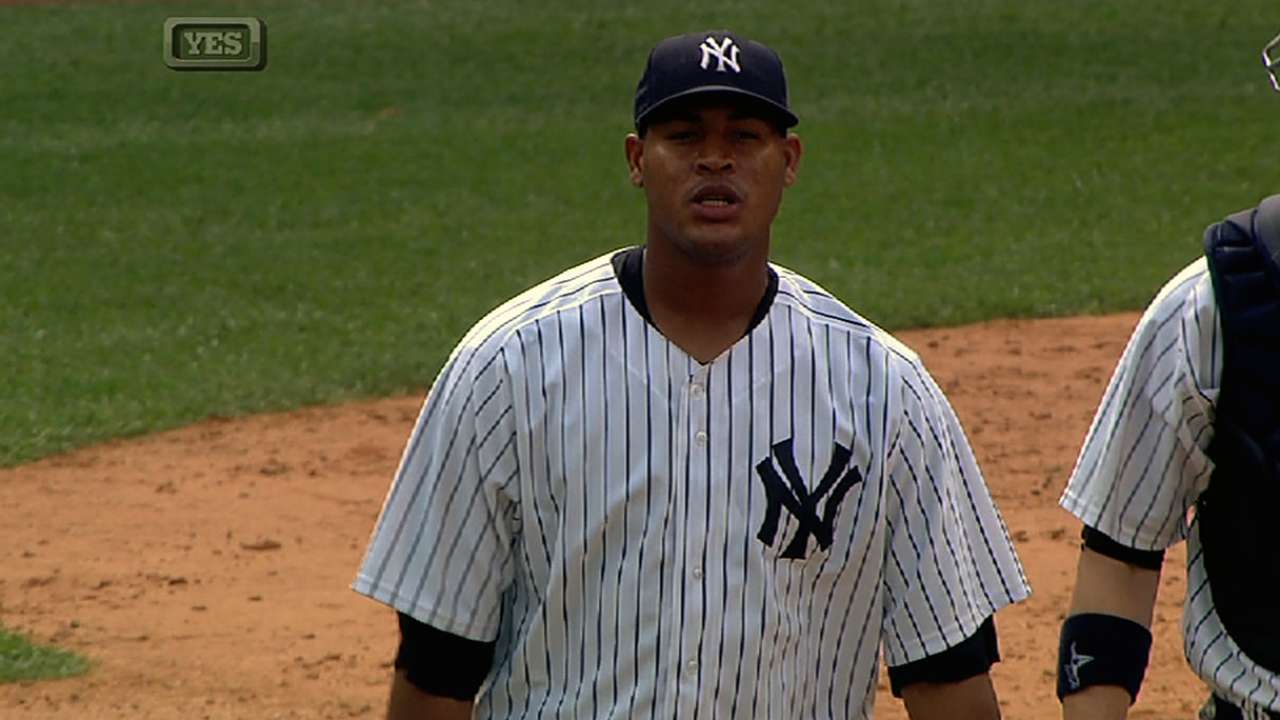 BRADENTON, Fla. -- Ivan Nova finished 2013 with a flourish, enjoying a late-season surge that included honors as the American League's Pitcher of the Month for August.
Choosing to take the positives from a campaign that also saw him demoted to the Minor Leagues early, Nova is on a mission to keep that level of performance for the whole schedule.
"That [second half] was good, but that's the past," Nova said. "I know what I can do. I've just got to do it out there. Whatever is in the past is in the past. This is a new year, and hopefully, I'll get a good one."
Nova started his spring on Wednesday with 1 1/3 innings against the Pirates at McKechnie Field, allowing two hits with two walks and a strikeout.
"The way I feel physically, I'm really happy to be back on the mound," he said. "It's been a long time. I know I was throwing to the hitters in BP, but it's not the same. To have your teammates behind you, the umpires and the fans, it was a great day today."
Having reached his prescribed count quickly, Nova departed after 37 pitches with two men on base; both runners would score after Bruce Billings took over in relief.
"He did OK. I thought his arm strength was good, and he threw some good curveballs," manager Joe Girardi said. "It was a day that there were a few walks, and you try to eliminate those as time goes on."
Nova worked out and ran more during the winter, changes he hopes will pay dividends when the season begins.
"[It's] the time that you're growing up as a baseball player, you realize that you've got to put a little more effort," he said.
Bryan Hoch is a reporter for MLB.com. Follow him on Twitter @bryanhoch and read his MLBlog, Bombers Beat. This story was not subject to the approval of Major League Baseball or its clubs.