Tex takes another step toward game action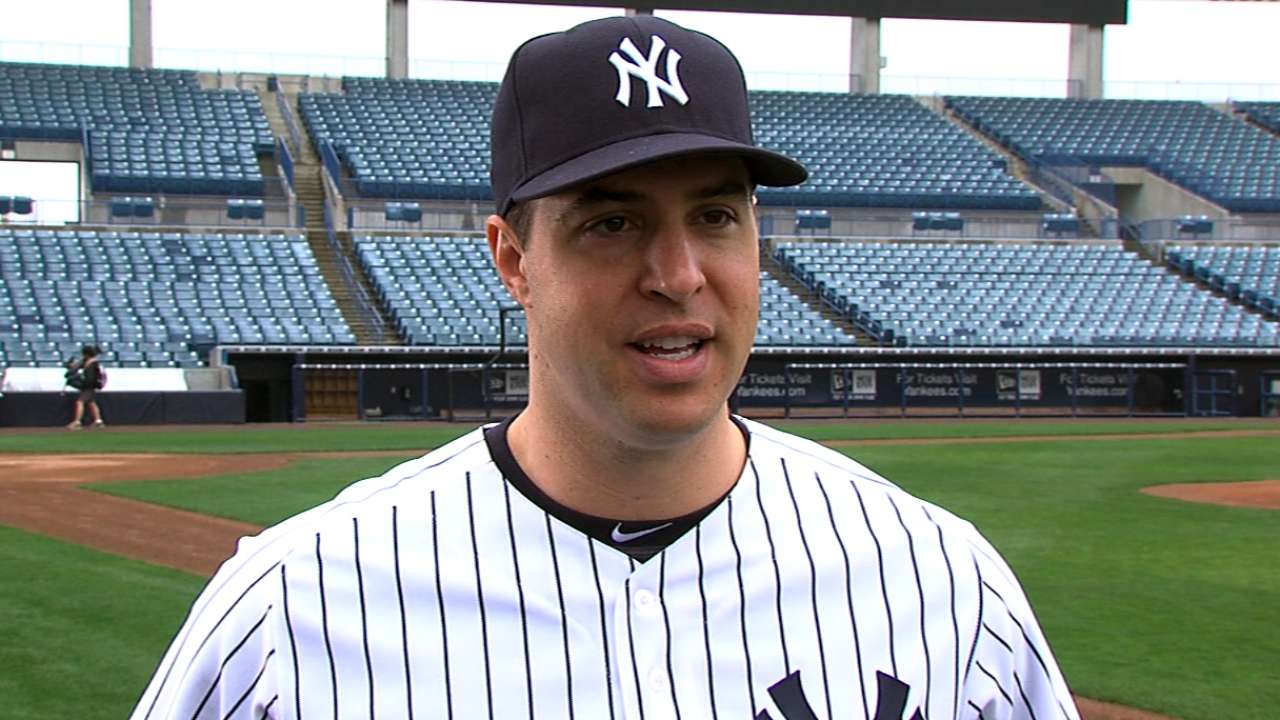 TAMPA, Fla. -- First baseman Mark Teixeira said that it was "pretty uneventful" to stand in against live pitching on Monday morning, but as he inches back toward game action, each step is an important one.
Teixeira took three swings from each side of the plate on the main field at George M. Steinbrenner Field, facing left-hander Manny Banuelos and right-hander Jose Campos. He ended the session with a solid single to left off Banuelos.
"I wish I'd gotten a little more work, but we'll get more work the next time I'm out there," Teixeira said.
Teixeira has not had any issues with his surgically repaired right wrist, but hitting left-handed is his main concern since the right hand is the bottom hand from that side.
"In BP I've been swinging hard, but BP swings and game swings are totally different when you've got a guy throwing 90-plus [mph]," he said. "I didn't get any inside pitches, which I was hoping for today, but we'll get more work in, and I'm sure it will keep getting better."
The Yankees plan to have Teixeira take batting practice again on Tuesday, then he will rest on Wednesday before making his spring debut on Thursday against the Phillies in Clearwater, Fla. Outfielder Alfonso Soriano is also scheduled to play in that game after being sidelined early due to illness.
"I feel pretty good. We've been here over two weeks now, and the wrist is getting stronger," Teixeira said. "That's the biggest thing. It needs to get stronger. The bat speed is pretty good. We'll keep building up, and hopefully on April 1 it's feeling really good and the swing's feeling really good and I'm ready to roll."
Bryan Hoch is a reporter for MLB.com. Follow him on Twitter @bryanhoch and read his MLBlog, Bombers Beat. This story was not subject to the approval of Major League Baseball or its clubs.