Pettitte insists he's staying retired this time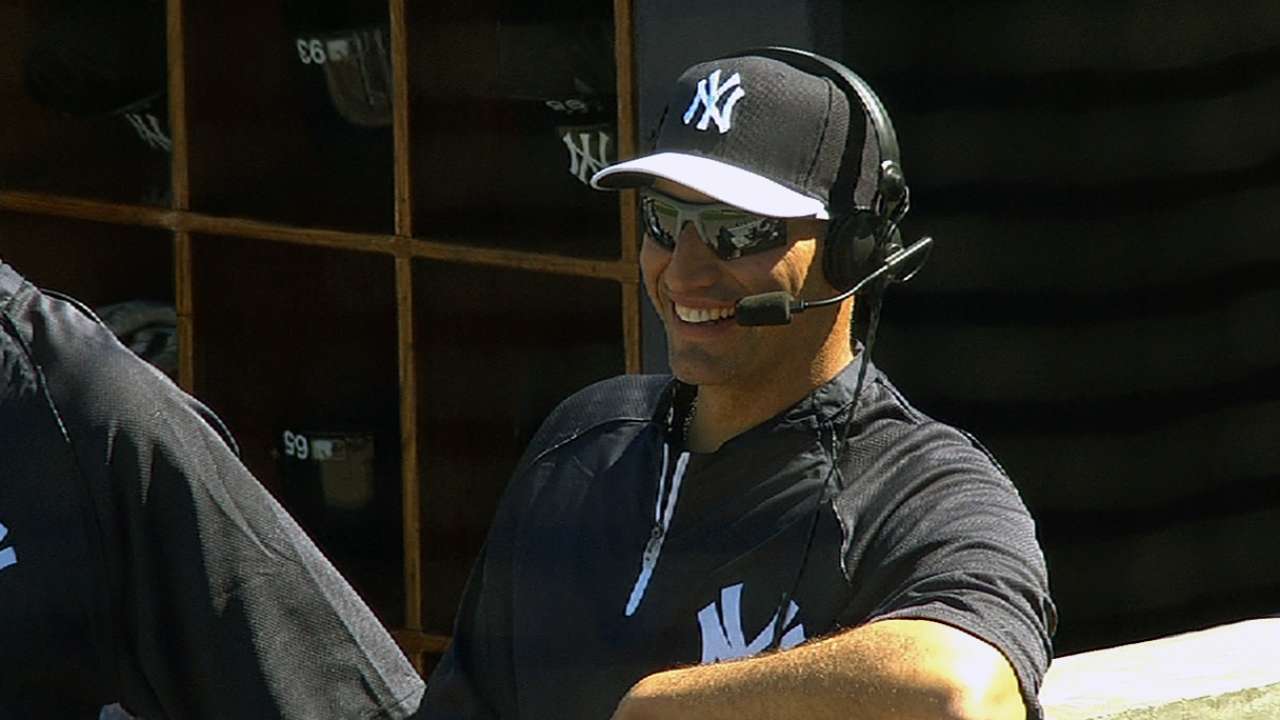 TAMPA, Fla. -- Andy Pettitte stood in front of the Yankees' dugout at George M. Steinbrenner Field on Monday morning, saying that he was excited to be back in camp as a special guest instructor. He then insisted that his pitching days are over.
If this all sounds familiar, it's because Pettitte said nearly the same words in the exact spot two springs ago, a short while before he announced that he was coming out of retirement to rejoin the rotation.
This time, Pettitte promises that he can be believed.
"I'm not planning on anything happening, that's for sure," Pettitte said. "I was talking to [general manager Brian Cashman], and Cash said, 'You didn't throw an early bullpen this morning, did you?' I said no. There's nothing in the works, I promise y'all. It's been good. I'm just enjoying being home."
Pettitte is ready to toss batting practice but is only staying in camp until Wednesday; his schedule is being filled by baseball tournaments back home in Texas, where his son Jared will be lacing up his spikes later this week.
"His wife gave him a roundtrip ticket this time," manager Joe Girardi said. "Didn't leave it open-ended."
Having announced his retirement (again) last September, Pettitte said that his quiet offseason reinforced his certainty that the time was right to call it a career.
"I never was going crazy worrying about wanting to get ready for the season," he said. "I was never there. I just feel like I'm at the age where I'm just one little [injury] away from being out for the whole season. I'm not able to be all in. Now I just want to be around the kids."
Shortly after Derek Jeter announced his plan to retire, Pettitte sent a text to his fellow Core Four member, ribbing the captain about having kept one of his good buddies in the dark.
"I was kind of giving him a hard time, like, 'Man, appreciate the heads-up,'" Pettitte said. "He didn't let me know. He goes, 'You knew, dude.' So it was a little bit of a surprise, there was no doubt, but it wasn't a huge surprise to me."
Pettitte said that sharing the last days of Mariano Rivera's farewell tour provided him with "some of the coolest moments of my career," and Pettitte is eager to see how Jeter is received around the league as he plays out his final big league campaign.
"I think he'll downplay it, of course," he said. "I don't think he likes a lot of attention, but I think he needs to be honest. What a great player, one of the greatest players, obviously, of the last 20 years. It'll be good."
Bryan Hoch is a reporter for MLB.com. Follow him on Twitter @bryanhoch and read his MLBlog, Bombers Beat. This story was not subject to the approval of Major League Baseball or its clubs.