Cervelli aiming to make most of current opportunity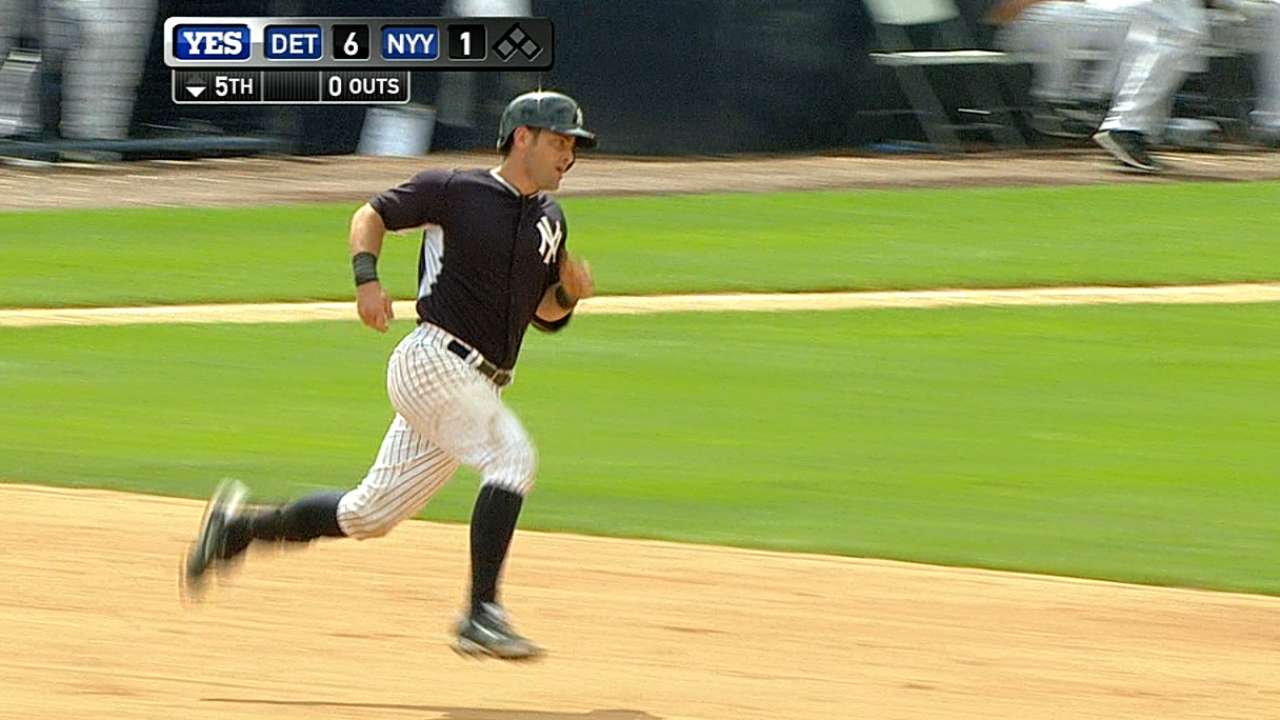 TAMPA, Fla. -- Francisco Cervelli knows how quickly things can change in baseball.
Two years ago, the catcher appeared to be on his way to making the Opening Day roster. Then the Yankees traded for veteran Chris Stewart. Cervelli opened the season at Triple-A Scranton/Wilkes-Barre and wasn't called up until September. Last year, he started out splitting time with Stewart and was off to a good start before suffering a fractured right hand when struck by a foul tip on April 26. Over the winter, the Yankees gave free-agent catcher Brian McCann a five-year, $85 million contract.
Cervelli hit two home runs to center field at George M. Steinbrenner Field in Wednesday's 7-7 Grapefruit League tie against the Tigers. For the spring, he's batting .500 (8-for-16) with three homers, four RBIs and six runs scored.
"I think I'm going to sleep well tonight," he said with a laugh.
But Cervelli is 28 years old, and he isn't sure what the future holds for him. "I don't know. I'm just going to do what they ask me to do and help the pitchers. Play my role. That's it," he said.
Manager Joe Girardi, a former catcher, said Cervelli has the ability to be a regular receiver somewhere.
"I definitely think he's become a much better player," Girardi said. "Defensively. Offensively. He's matured. He's played a lot more baseball."
As long as McCann is healthy, though, that opportunity won't present itself with the Yankees. Cervelli shook his head when asked if he thinks about being traded or would like to go somewhere he can start.
"I don't know. I've been here forever. I don't have that answer, because I feel right now like this is my house," he said. "But if somebody wants me to go over there, I've got to make the adjustment, you know? I've said many times my dream is to be a starting catcher. Right now my role is a backup. That's what I'm playing for.
"That's something I can't control. I'm here. I don't know what will happen tomorrow, but I come here, I hit, I catch, I do whatever they say."
Paul Hagen is a reporter for MLB.com. This story was not subject to the approval of Major League Baseball or its clubs.