Girardi excited for Panama experience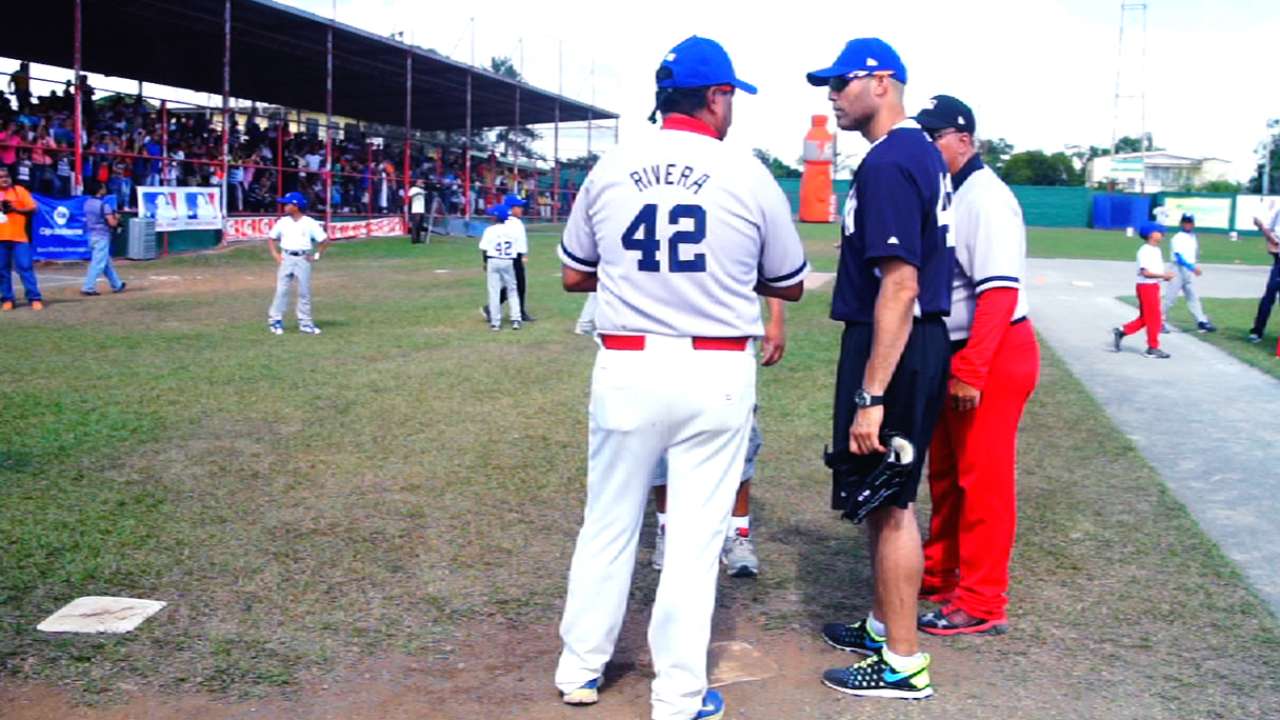 TAMPA, Fla. -- The suitcases were already being lined up outside the Yankees' clubhouse at George M. Steinbrenner Field on Thursday morning. Above them was a sign taped to the cinderblock wall: "Panama Luggage Here."
That's something you don't see every day. In fact, when the Yankees and Marlins square off Saturday and Sunday in Panama City, it will be the first time Major League teams have played in that country since the Yankees and Brooklyn Dodgers met there in 1947.
The historic trip formally got underway when the buses that would take the traveling party to Tampa International Airport left the ballpark following Thursday's 6-0 split-squad Grapefruit League win over the Orioles. Joe Girardi understands the significance of the Legends Series that is a tribute to former Yankees great Mariano Rivera.
"We know what the Yankees mean to Mo, and we know what his country means. To be able to combine the two is really special. Because Mo goes home every winter and sees family. He loved his time there," the manager said. "For me, if I was ever able to bring the Yankees to East Peoria, Illinois, it would be a huge deal to me. Right? And that's in the same country. So it is a huge deal."
Girardi said packing always leaves him "in a tizzy" but that he's looking forward to the experience. "I want to see the Panama Canal. I want to see things I've never seen before," he said.
Paul Hagen is a reporter for MLB.com. This story was not subject to the approval of Major League Baseball or its clubs.