Despite struggles, Teixeira happy with progress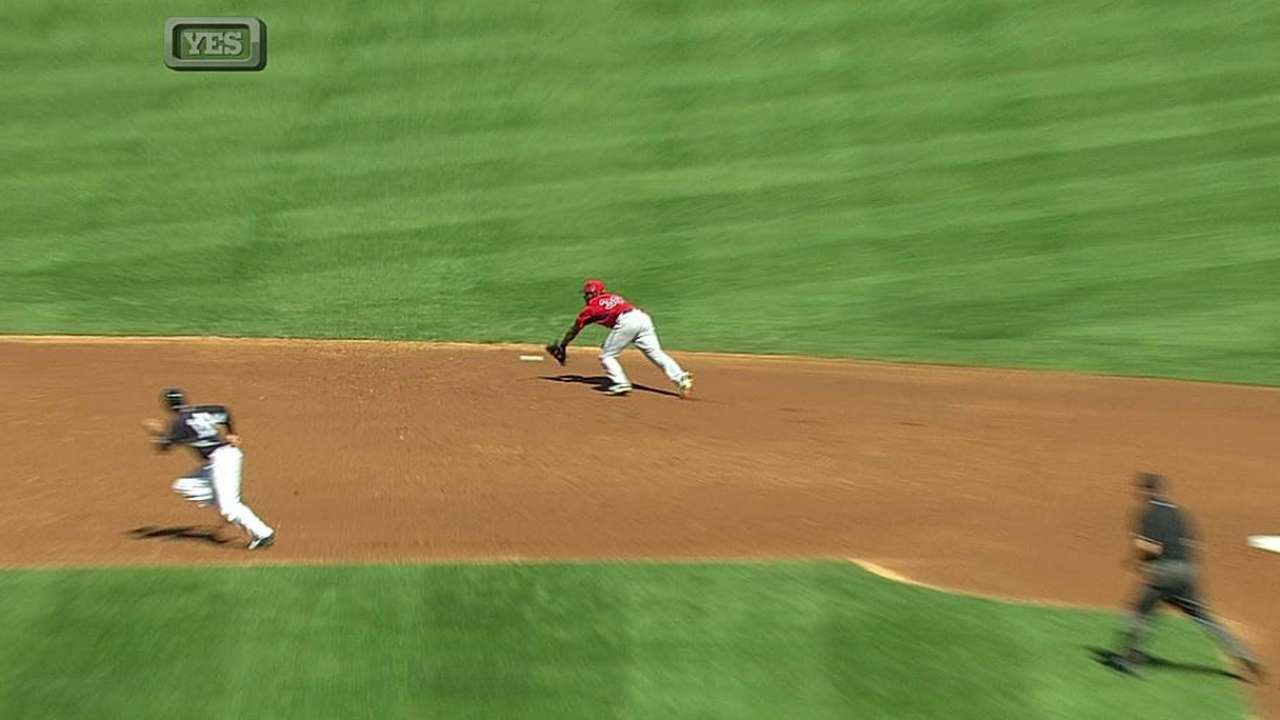 TAMPA, Fla. -- Mark Teixeira went 1-for-2 Friday and now has two base hits, a single and a double to his credit in 12 spring at-bats. Although he is hitting only .167, the Yankees first baseman could hardly be happier with the way his spring is going.
"I was optimistic, but I didn't know what to expect," admitted Teixeira, who missed all but 15 games of last season with a torn tendon sheath in his right wrist. "I didn't know if I'd have to take days off or what."
He remained in Tampa this weekend while many of the Yankees traveled to Panama, so that he would have full use of the team's training room facilities at George M. Steinbrenner Field.
Teixeira, who will turn 34 next month, is determined to demonstrate he can again be the player he was for the Yankees from 2009-'11, when he averaged 157 games, 37 home runs, 35 doubles, 114 RBIs and 102 runs.
"I'm very happy, real happy about the way my wrist feels and the way it's bounced back from the increased workload," said Teixeira, who has been somewhat overlooked this spring amidst all the attention that has been focused on pitcher Masahiro Tanaka, catcher Brian McCann and outfielders Carlos Beltran and Jacoby Ellsbury.
And that's fine with Teixeira.
"I really couldn't be happier with how I feel right now," he said. "I obviously need more work, but so far, so good. I'm taking good swings. My BP's are solid. I'm right on schedule."
Acting manager Rob Thomson agreed.
"He looks great, he really does," he said. "He's not there yet, but he looks like he's got his normal Spring Training bat speed."
Jim Hawkins is a contributor to MLB.com This story was not subject to the approval of Major League Baseball or its clubs.