Phelps still confident after shaky outing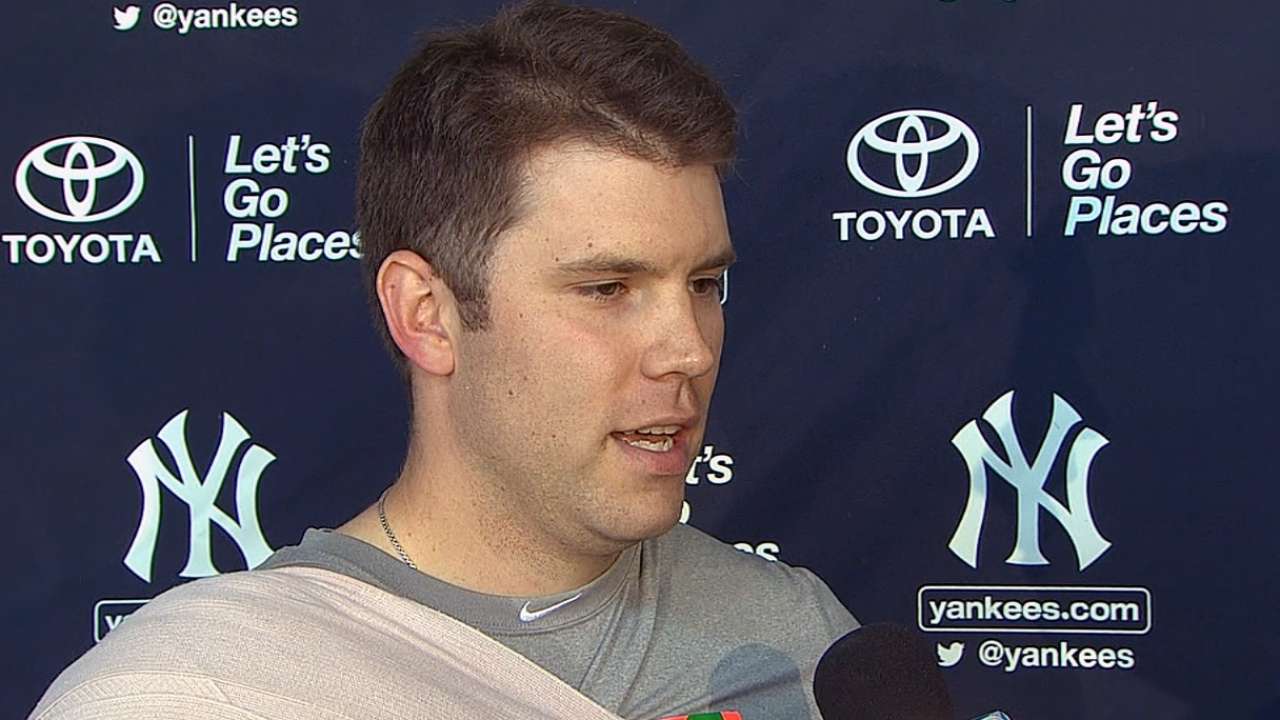 TAMPA, Fla. -- David Phelps knew his four innings of work on Friday were not exactly what the Yankees' front office wanted to see. Still, he was pleased with his performance.
"I know they want results," he said. "But it's more about getting built up right now. I went five innings last time, so I felt like I short-changed myself today. I just didn't put guys away ... 75 pitches in four innings will kill our bullpen. I've got to pitch more efficiently."
Phelps, who is locked in a battle with Michael Pineda, Vidal Nuno and Adam Warren for the fifth spot in the Yankees' starting rotation, struck out four and walked one as the Yankees fell to the Minnesota Twins, 7-3, at George M. Steinbrenner Field.
"He made some good pitches when he needed to, and he didn't make some pitches," said acting manager Rob Thomson.
"We've seen year in and year out that if we want to be successful, it takes more than five starters to win," Phelps said.
If Phelps doesn't make the starting rotation, he could also be useful in the bullpen as a middle-inning reliever or an eighth-inning setup man. But he isn't thinking about that now.
"Until they take the ball out of my hand as a starter, I'm going to prepare like a starter," Phelps said.
The 27-year-old Phelps, who missed 62 games last season with a right forearm strain, was 6-5 in 22 games (12 of them starts) with the Yankees.
Jim Hawkins is a contributor to MLB.com This story was not subject to the approval of Major League Baseball or its clubs.