Sabathia excited to take mound in Panama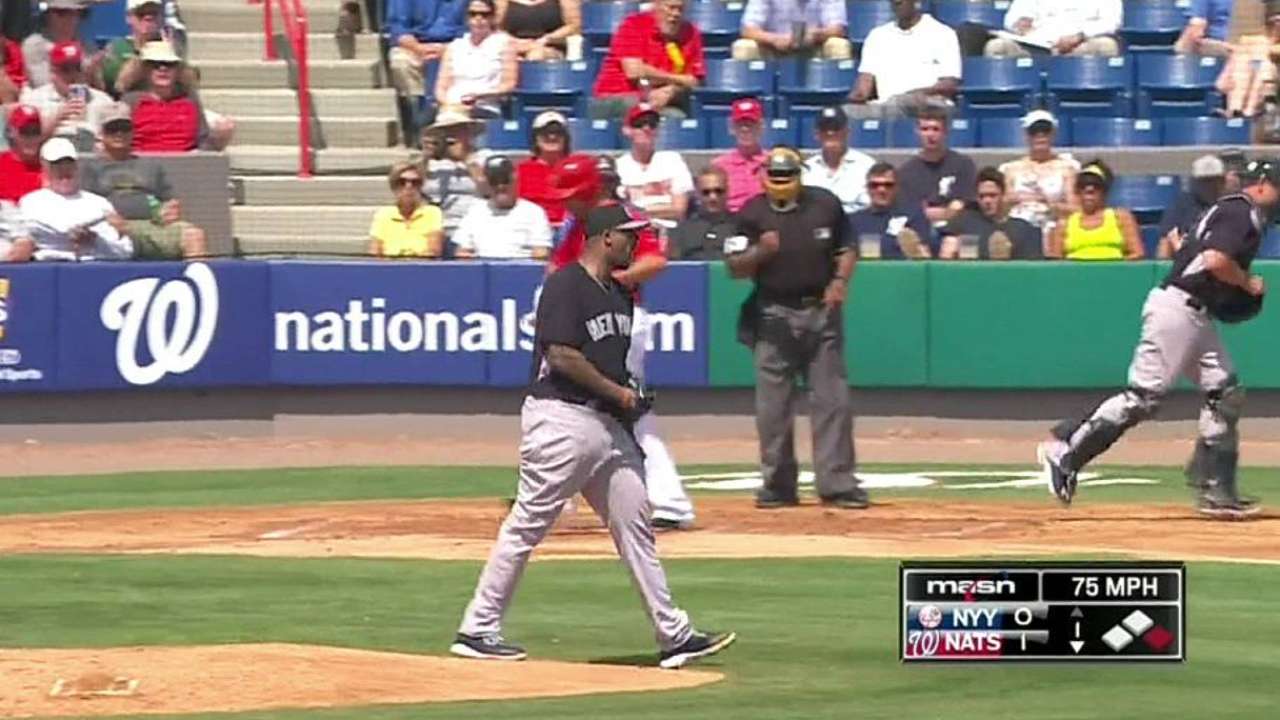 PANAMA CITY, Panama -- The last time CC Sabathia walked into Panama City's Rod Carew Stadium, he was here to play first base in a charity softball game being held by former Yankees teammate Andruw Jones.
On Sunday afternoon, Sabathia will have his chance to play a little hardball, taking the mound for his third start of the spring as the Yankees celebrate Mariano Rivera's legacy.
The left-hander said that he has enjoyed the change of venue, breaking up the grind of Spring Training for a few days.
"I think it's cool," Sabathia said. "It's been a lot of fun. People are excited that we're here, the players are excited to be here. The field looks awesome."
Sabathia said that he was "a little annoyed at myself" after his last start, in which he allowed three earned runs in three innings to the Nationals, walking a pair of batters.
"I was just frustrated with that," Sabathia said. "I have to realize it is still just Spring Training, and I am still working, trying to get ready for Opening Day. I guess I shouldn't take myself so serious; it's just Spring Training."
Sabathia has been toying with a cutter that Andy Pettitte gave him a few pointers on. Sabathia said that there's a certain retired closer who might be able to speak more to that pitch.
"I'm going to talk to Mo at some point," Sabathia said. "Probably not this trip, but when we get back up to New York, I'll talk to him about it, and see his grip and everything."
Bryan Hoch is a reporter for MLB.com. Follow him on Twitter @bryanhoch and read his MLBlog, Bombers Beat. This story was not subject to the approval of Major League Baseball or its clubs.