Banuelos optioned to Minors, will remain starter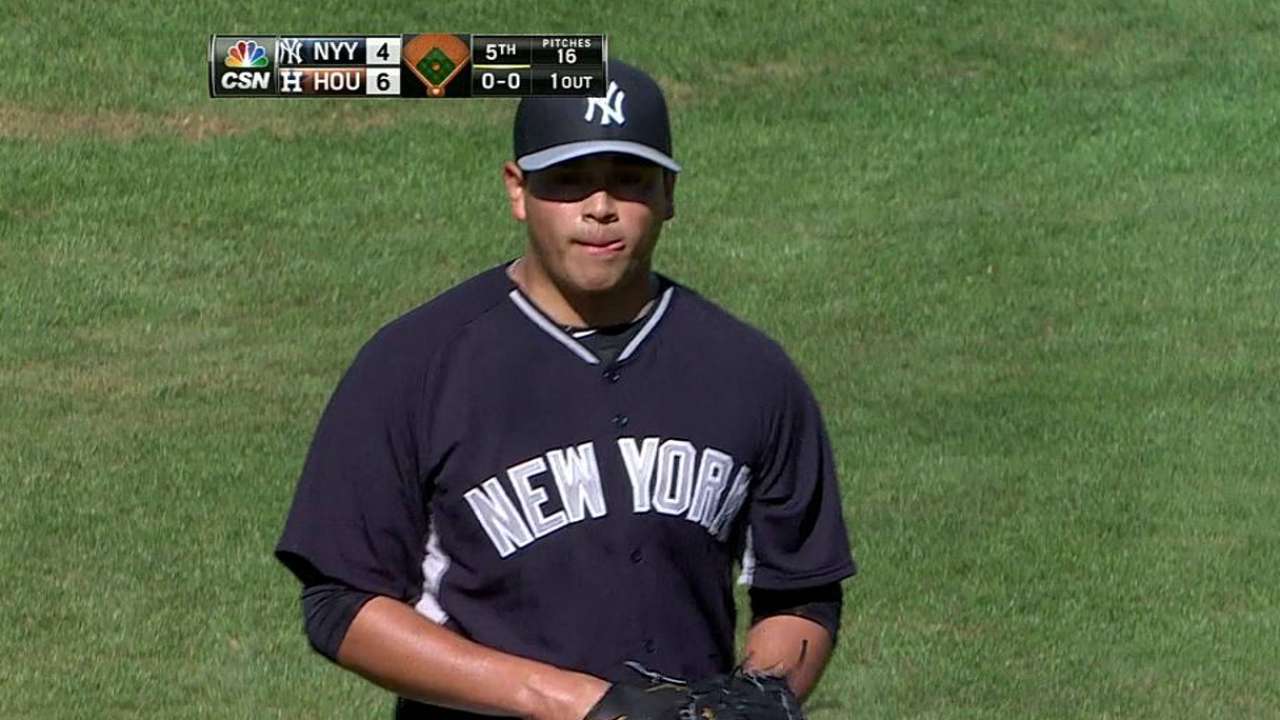 TAMPA, Fla. -- The Yankees optioned left-hander Manny Banuelos to Class A Tampa on Sunday, and general manager Brian Cashman assured that Banuelos will be a starting pitcher.
And Banuelos still expects that he'll make it to the Bronx at some point this season.
"I'll just try to keep pitching and get comfortable and [confident] and all that," Banuelos said Sunday. "I think I'm going to make it, if I stay healthy."
"Obviously it'd be great if he pitched his way in," Yankees manager Joe Girardi said in Panama. "He's got to work his way back."
Once considered one of the Yankees' most promising pitching prospects, Banuelos underwent Tommy John surgery after the 2012 season and returned to the mound late last year throwing 93-94 mph fastballs. Banuelos has used this spring to shake off some of the rust and said recently he's pleased to feel normal again.
"Like they say, I've got to make progress," Banuelos said. "I didn't pitch any games when I got hurt -- those [this spring] were the first ones. Just get confidence."
"It was good just to see him on a mound," Girardi added. "I would think once he starts pitching on a regular basis, he'll come back fairly quickly."
"Obviously the arm strength's there. I think he's a little rusty, which is understandable," Cashman said. "We'll see how the rest of Minor League camp goes before the actual placement will take place."
Adam Berry is a reporter for MLB.com. Follow him on Twitter at @adamdberry. This story was not subject to the approval of Major League Baseball or its clubs.