Old stomping ground brings McCann back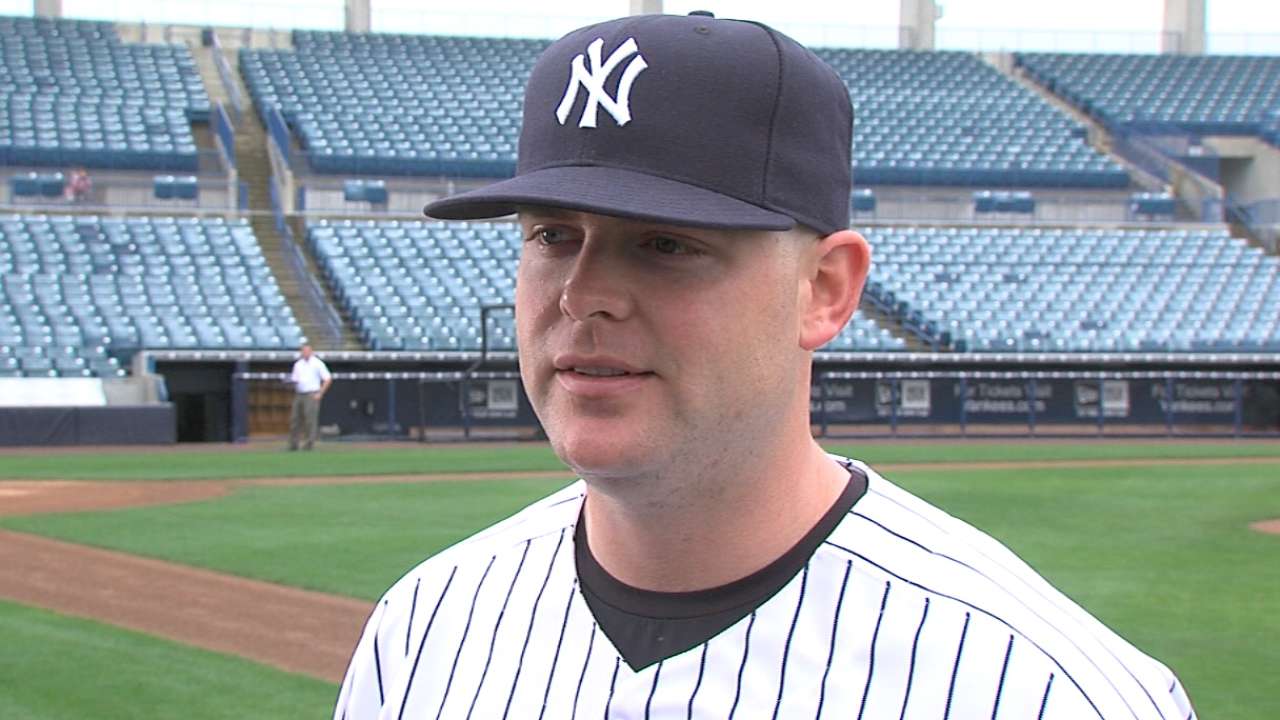 LAKE BUENA VISTA, Fla. -- About two long home runs from the Champion Stadium batter's box where Brian McCann dug in for four at-bats on Wednesday, backed by a nice round of applause, there are a jumble of sun-baked practice fields enveloped in chain-link fences.
That is where his professional career started. McCann has closed the chapter on his career with the Braves, having focused all of his energy on getting ready for life in Yankees pinstripes, but this facility will always hold strong memories for the backstop.
"I came here at 18 years old," McCann said. "I got drafted by them at 18, and they taught me everything that I know about the game. I grew up in this system, and I'm in debt to a lot of coaches and a lot of people that I met through the years that have turned me into the player that I am today. I'm very grateful."
McCann said that he had been weighing an offer to attend the University of Alabama when the Braves selected him in the 2002 First-Year Player Draft, but the decision was not particularly close. McCann wanted to sign on the dotted line and play as a professional.
"I remember my first at-bat in the Gulf Coast League on those back fields," McCann said. "I think I struck out three times and was facing some pitches I'd never seen before. I thought I made the wrong choice by signing, thought maybe I should have gone to college, but I figured it out. I got a lot of coaching over there."
Asked if he seriously doubted his decision, McCann laughed and shook his head. But that didn't mean there wasn't a whole lot of work ahead.
"Out of high school, your first game, you punch out twice, see some 94-mph sinkers," McCann said. "You'd better wake up."
McCann said that he was happy to get that nice ovation on Wednesday -- a crowd, it should be noted, that was largely pro-Yankee. He said that dressing in the visitors' clubhouse was not odd.
"Not really -- I loved my time there, but now I'm here and I wouldn't want to be anywhere else," McCann said.
Bryan Hoch is a reporter for MLB.com. Follow him on Twitter @bryanhoch and read his MLBlog, Bombers Beat. This story was not subject to the approval of Major League Baseball or its clubs.