Ellsbury tests sore right calf in Minors game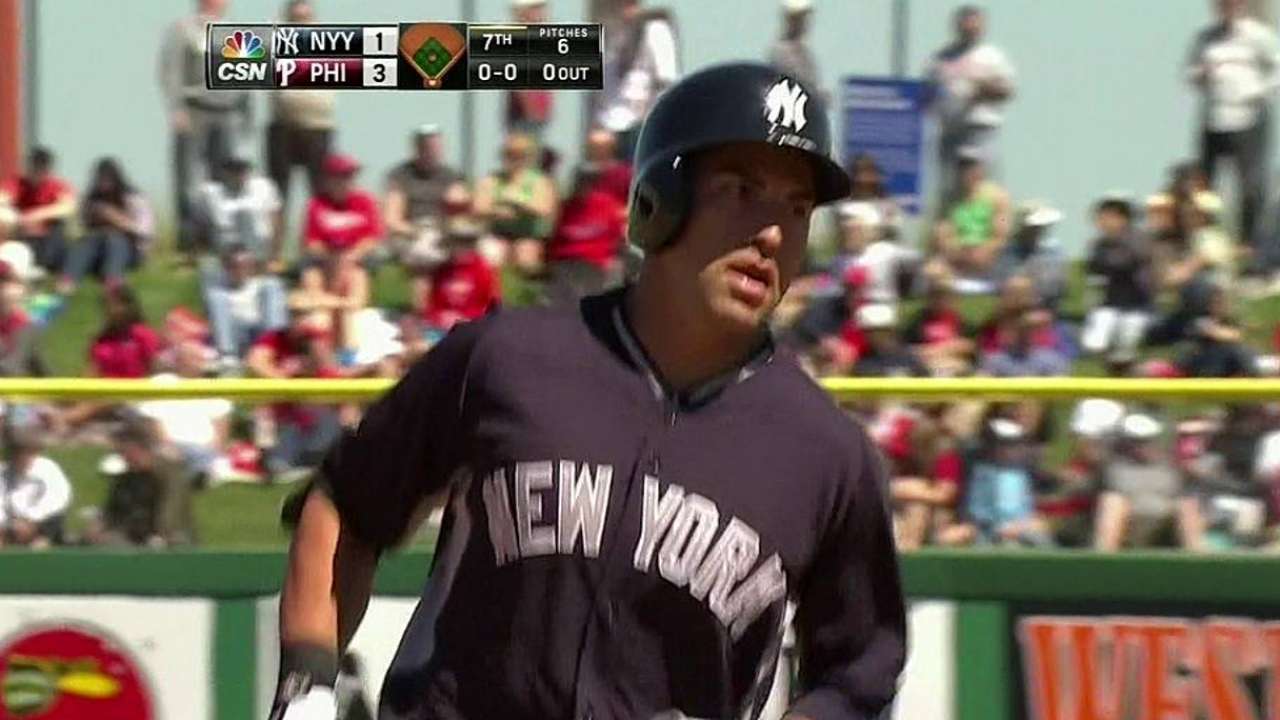 TAMPA, Fla. -- Jacoby Ellsbury logged six plate appearances in a Minor League game on Tuesday, testing his sore right calf, and the Yankees outfielder is confident that he will be able to avoid a trip to the disabled list.
"Today was the first step in the sense of just playing in a game," Ellsbury said. "I've been running and sprinting, doing all that stuff. I've hit every day for the most part since I've been playing. It feels pretty good."
Ellsbury has not played in a Grapefruit League game since March 14 due to the sore calf. Facing pitchers from the Double-A Trenton squad, Ellsbury grounded out, lined out, walked twice, struck out looking and singled to center field.
Ellsbury was replaced by pinch-runners once he reached first base, but he said that he felt normal with his first steps out of the box. Ellsbury said that he would probably test running first to third on Wednesday, and did not play defense because of a soggy outfield.
"Today was just to get some swings in, not run the bases," Ellsbury said.
Yankees manager Joe Girardi said that Ellsbury will probably play in another Minor League game on Wednesday, and for backdating purposes, Ellsbury will not play in a Grapefruit League game until the club is absolutely certain he will not need to go on the DL.
"I feel pretty good about it, but I can't say I'm absolutely sure until we run him out in the outfield and see how he does," Girardi said.
Ellsbury said that he feels ready to play in a full game if the Yankees wanted him to, and has no doubt about being in the Opening Day lineup on April 1 against the Astros in Houston.
"The best thing about it is we have time right now," Ellsbury said. "I play center field, you need to cover a lot of ground, steal bases, do a lot of different things as far as using my legs. We just want to make sure it's 100 percent, but as far as me not being ready, in that regard, I'll be good to go."
Bryan Hoch is a reporter for MLB.com. Follow him on Twitter @bryanhoch and read his MLBlog, Bombers Beat. This story was not subject to the approval of Major League Baseball or its clubs.