Phelps, Warren, Nuno take news in stride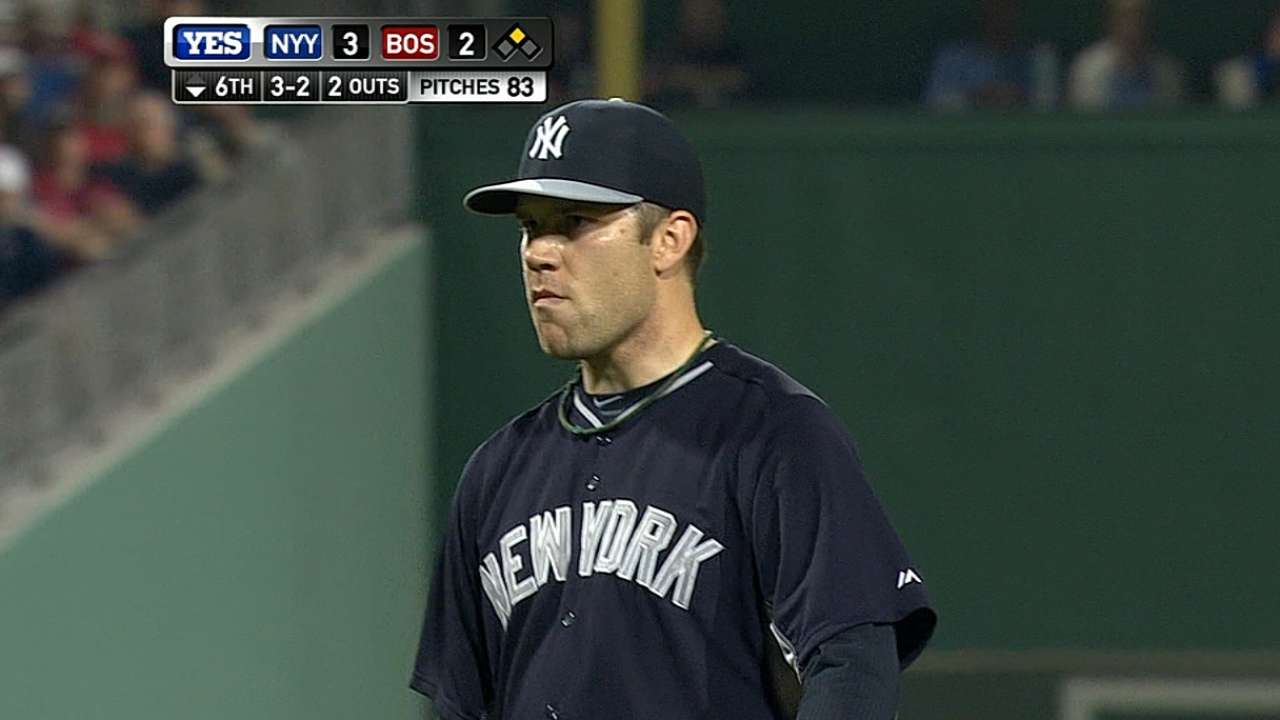 TAMPA, Fla. -- As pleased as the Yankees were to see Michael Pineda earn the fifth-starter's job this spring, that decision forced some uncomfortable conversations with runners-up David Phelps, Adam Warren and Vidal Nuno.
"I know they want to start," Yankees manager Joe Girardi said. "I'm not going to sugarcoat that ... that's what they've done their whole career. I think they took it pretty well and I think they just want to help us win."
Phelps said that it was "disappointing" to be told that he will be beginning the season in the bullpen, but the Yankees right-hander said that he believes he can fill whatever role is asked of him.
"I'd hope so," Phelps said. "When I was in the bullpen in '12, I kind of did everything except for close. It's not different than going out for a start; you just have to get guys out.
"The situation gets a little bit more magnified in the bullpen because you're pitching later in games, but still, [it's] going out, throwing strikes and getting guys out."
Warren started on Tuesday against the Phillies and pitched a scoreless inning, transitioning into his relief role. Phelps allowed an unearned run in the second inning, while Nuno served up two solo homers in the third.
Phelps and Warren seem to be assured of breaking camp with the team, while Nuno could pitch in relief or start at Triple-A. Not surprisingly, Nuno's preference would be to stay on the big league roster.
"It's always nice to be up here. I'm always just trying to help the team win, in any aspect," Nuno said. "Right now, my role is in the bullpen, so I've got to stick with it and do my best every day."
As a measure of silver lining, Girardi said that it is important to remember that the Yankees will almost certainly need more than five starters this season.
"When you name a starter, that doesn't mean that these guys won't start at some point this year," Girardi said. "And I told them that, too."
Bryan Hoch is a reporter for MLB.com. Follow him on Twitter @bryanhoch and read his MLBlog, Bombers Beat. This story was not subject to the approval of Major League Baseball or its clubs.