Gardner makes first career start in right field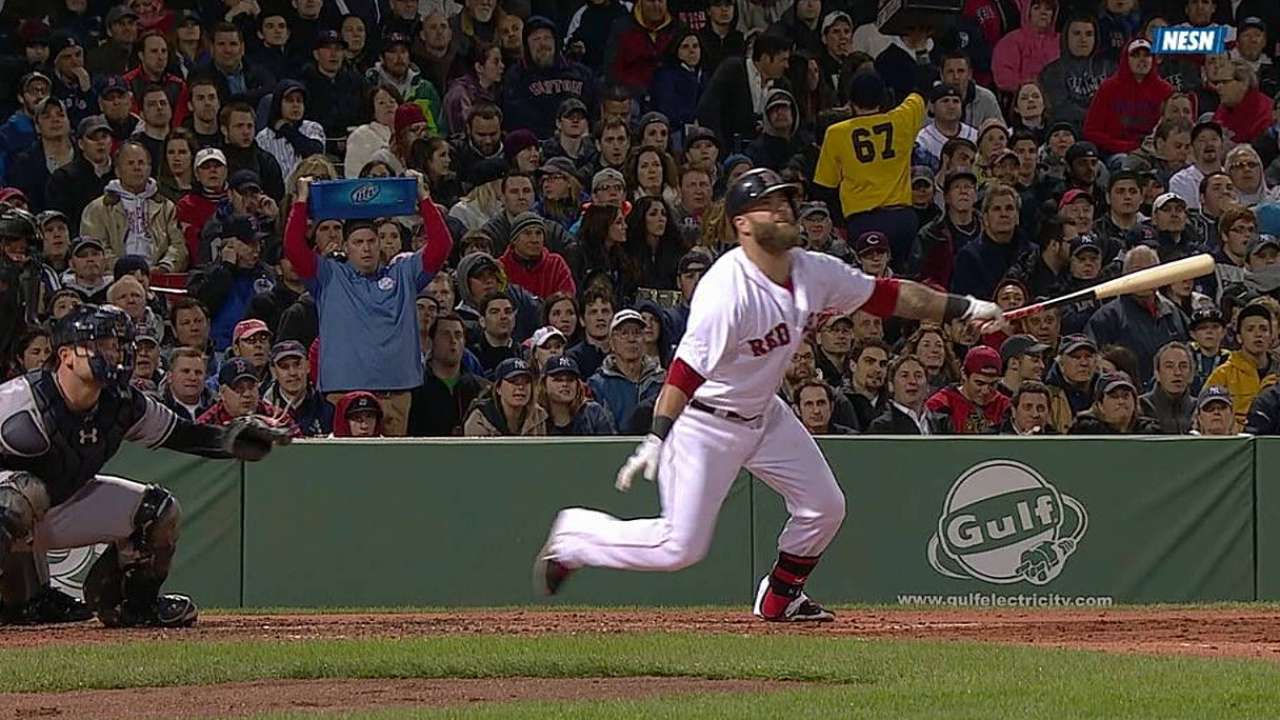 BOSTON -- As Brett Gardner tells the story, it was getting into the late innings of a Grapefruit League game at a place called Chain of Lakes Park in Winter Haven, Fla., once the spring home of the Indians.
Joe Torre was still at the helm of the Yankees, and the manager pointed down the dugout bench in Gardner's direction, saying, "Hey, kid. Can you play right field?"
"And I said, 'Yes sir!' and I went out there," Gardner recalls, with a smile. "It shouldn't be too bad."
Gardner made his first Major League appearance as a right fielder on Wednesday against the Red Sox, a nod to the expansive outfield in that area and the relatively small amount of real estate to patrol in front of the Green Monster in left.
Manager Joe Girardi explained that he wanted to find a way to have Gardner, Jacoby Ellsbury and Alfonso Soriano all in the same outfield, with Carlos Beltran serving as the designated hitter because Soriano has played a little bit of left field at Fenway.
"I don't really think it'll be too tough for [Gardner] to adjust, because he's played center and left," Girardi said. "He's used to the angle when balls are hit that way, because he has played center, too. I don't expect it to be a tough adjustment for him. It's going to be a little different, but I'm confident he'll make it fine."
Gardner said that he worked out in right field on Tuesday at Fenway, paying attention to how balls kick around in the corner near the Pesky Pole and in front of the bullpens.
"It's something I knew was a possibility," Gardner said. "I wasn't sure what they were going to do with it. I feel like I'm prepared; just get ready and when they hit it, go get it. Pretty simple."
Bryan Hoch is a reporter for MLB.com. Follow him on Twitter @bryanhoch and read his MLBlog, Bombers Beat. This story was not subject to the approval of Major League Baseball or its clubs.