Favorable matchup keeps Jeter in lineup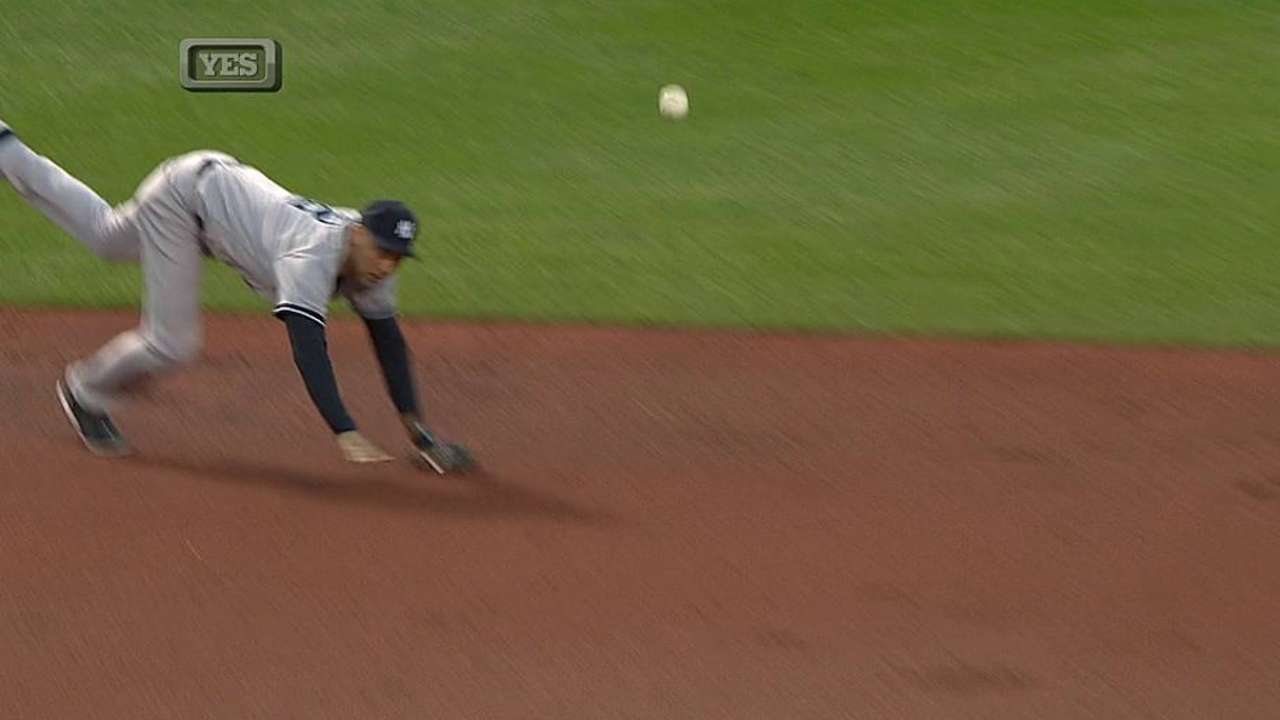 NEW YORK -- Manager Joe Girardi made some lineup changes for Saturday's game against the Angels to account for the 1:05 p.m. ET first pitch the day after a night game, but Derek Jeter remained at shortstop and in the two-hole.
This is the first time this season Jeter started a day game after playing the night before, and Girardi said it is a product of the matchup with Angels southpaw Hector Santiago.
Jeter is 2-for-2 with a home run in his career against Santiago.
Girardi also said not to assume that Jeter will sit on Sunday, given that the Yankees have Monday off.
"I know that I have to watch [Jeter]," Girardi said. "I understand that, and I will continue to do that. Part of it is the situation. We're facing a left-hander -- that has something to do with it. I'll continue to pay attention to it. I also know we have an off-day Monday. I'm just trying to have a feel for it."
Girardi did give catcher Brian McCann the day off, calling on John Ryan Murphy to catch Vidal Nuno's second start of the season instead. Girardi also moved Carlos Beltran to designated hitter, starting Alfonso Soriano in right field.
Steven Miller is a contributor to MLB.com. This story was not subject to the approval of Major League Baseball or its clubs.