Yankees working to keep suspended Pineda sharp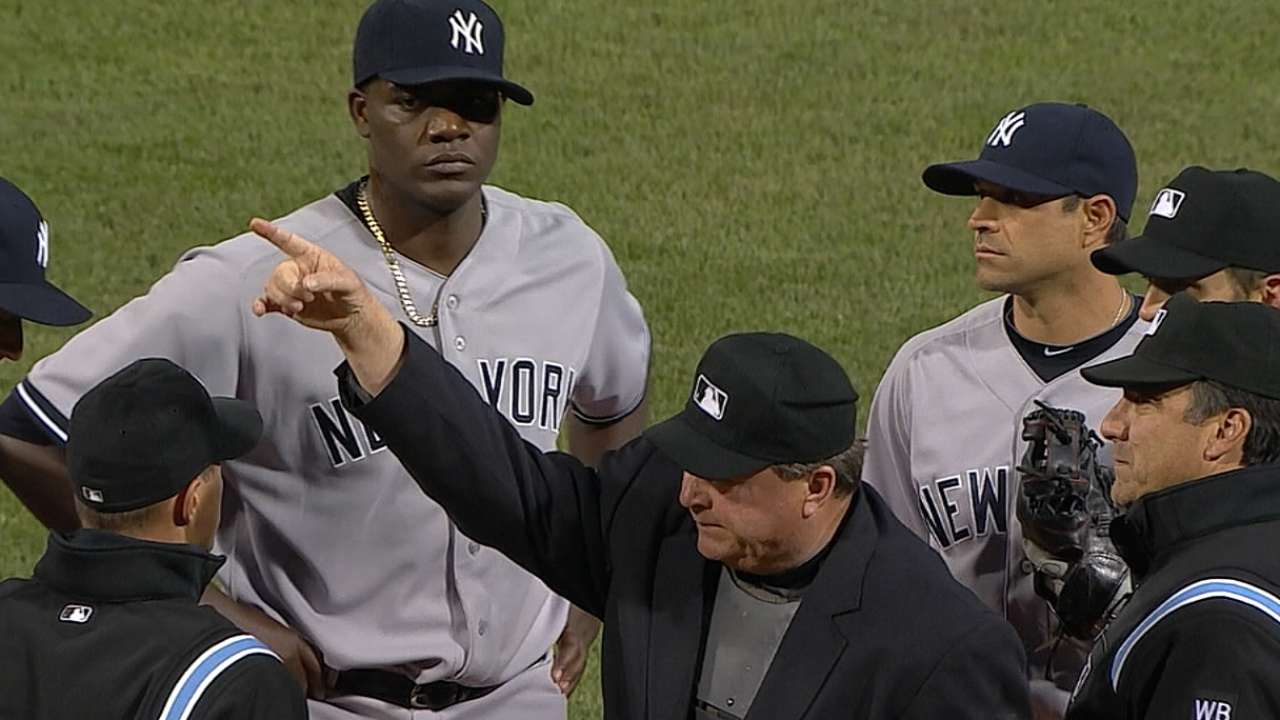 NEW YORK -- With Michael Pineda suspended for 10 games following his ejection for having pine tar on his neck in Wednesday's game against Boston, the challenge for the Yankees is keeping Pineda sharp until he can be slotted back into the rotation.
Manager Joe Girardi said Pineda threw a bullpen session Sunday, and will throw a simulated game on Tuesday so that the right-hander can face live hitters.
"We're trying to take every precaution to keep him sharp," Girardi said.
Home-plate umpire Gerry Davis ejected Pineda in the second inning on Wednesday after finding a brown substance on Pineda's neck. Following the game, Pineda admitted it was pine tar. On Thursday, Major League Baseball suspended Pineda for 10 games.
Pineda, whom the Yankees acquired in a trade with Seattle in January 2012, was having a strong start to a critical season for both him and the team. Through four starts, he was 2-2 with a 1.83 ERA, three walks and 15 strikeouts over 19 2/3 innings.
Girardi said Pineda will likely threw another bullpen session on Friday.
"And then he'll be ready to go on Monday, "Girardi said, "like he's getting an extra day's rest."
Chris Iseman is a contributor to MLB.com. This story was not subject to the approval of Major League Baseball or its clubs.