Girardi reaches milestone with 1,000th game as skipper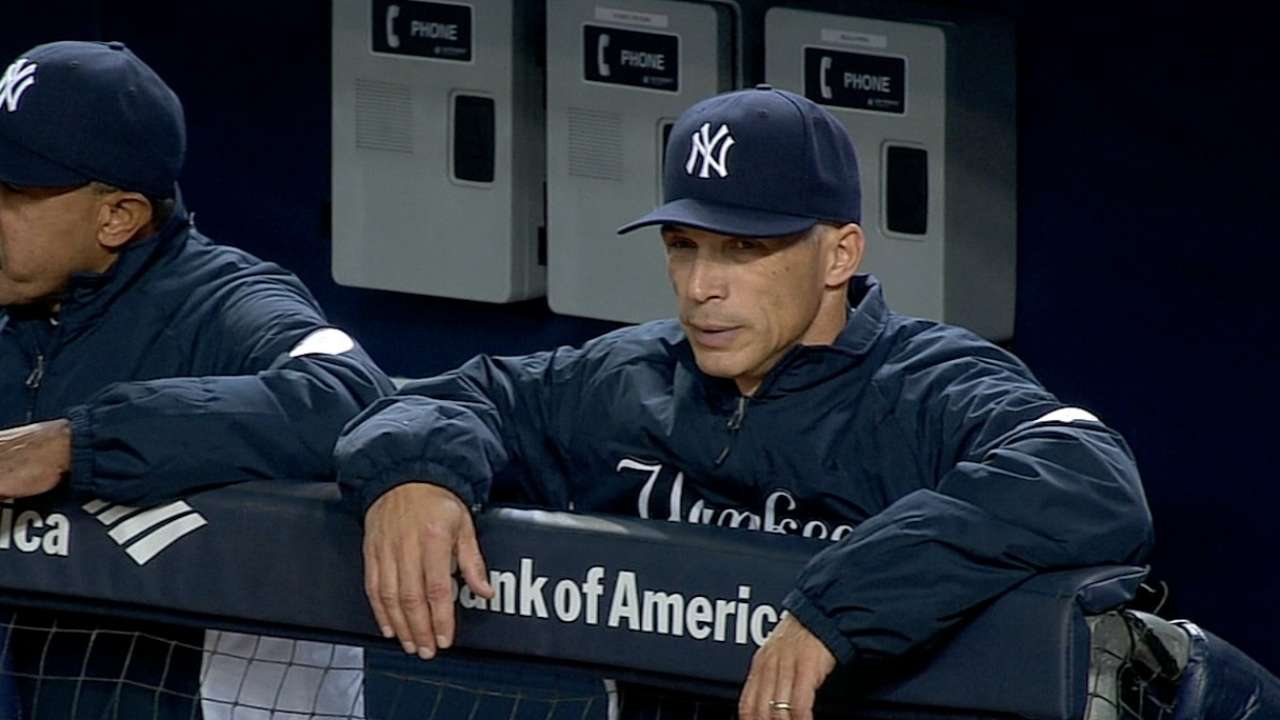 NEW YORK -- Joe Girardi celebrated a notable milestone on Friday, as he filled out the lineup card for his 1,000th game as manager of the Yankees before the opener of a three-game series against the Rays at Yankee Stadium.
Girardi became the seventh active skipper to manage 1,000 or more games with his current team, and the sixth in franchise history to reach the plateau.
"It kind of shocked me yesterday when I heard about it," Girardi said. "I'm fortunate and blessed, is probably the best way to put it for me. I'm able to do what I love to do in a place that I love to be, for a long time. That's kind of what it says to me."
Girardi joins a select "1,000 club" of Yankees managers that also includes Miller Huggins (1918-29), Joe McCarthy (1931-46), Casey Stengel (1949-60), Ralph Houk (1961-63, '66-73) and Joe Torre (1996-2007).
As he enters the group of active managers who have been with their current club for 1,000 games, Girardi has the best winning percentage, going into Friday's action at .580 (579-420).
The Angels' Mike Scioscia is next on the list, with a .543 winning percentage (1,247-1,048). The Rangers' Ron Washington, the Rays' Joe Maddon, the Twins' Ron Gardenhire, the Giants' Bruce Bochy and the Padres' Bud Black are also in the group.
Girardi said that he might save Friday's lineup card as a keepsake.
"I don't ever take anything for granted," he said. "I understand that I have a job to do, and I have responsibilities. I really try to focus day to day. I don't try to get caught up in where I'm going to be next year, or five years, or 10 years. I've never done that. It's just not my personality, so that's worked well for me."
Bryan Hoch is a reporter for MLB.com. Follow him on Twitter @bryanhoch and read his MLBlog, Bombers Beat. This story was not subject to the approval of Major League Baseball or its clubs.