Manning brothers guests of Jeter for series finale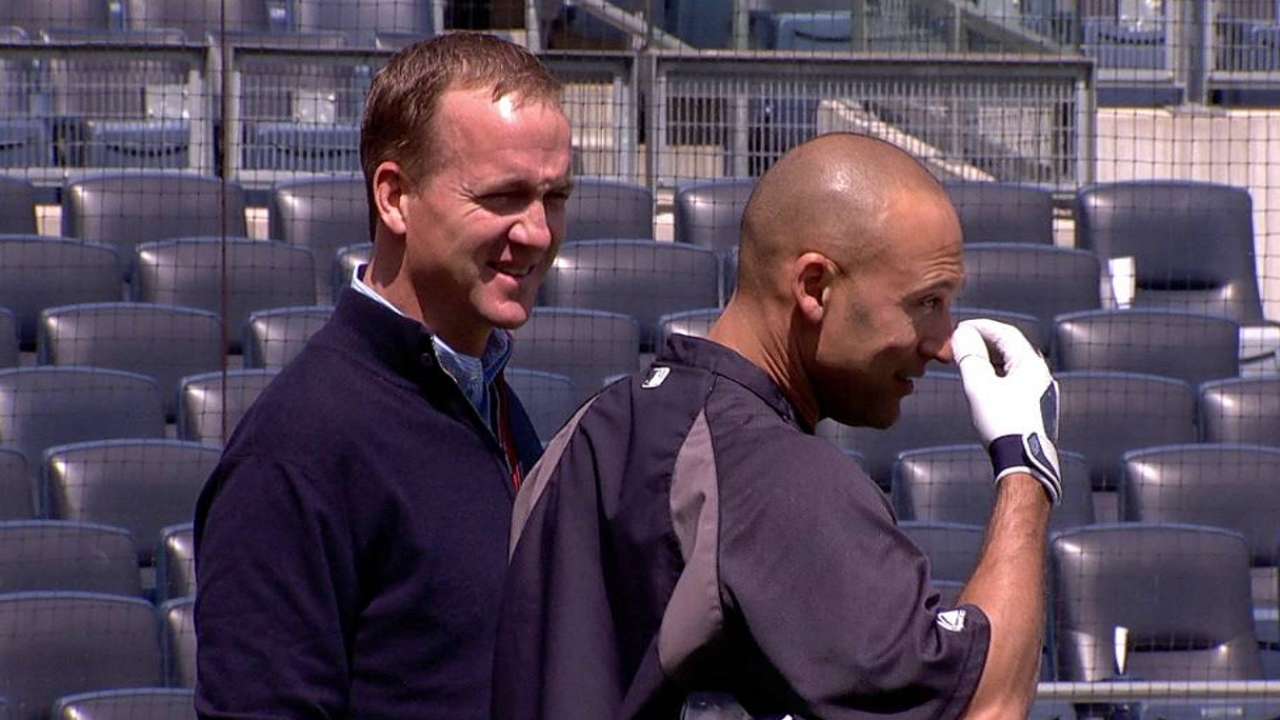 NEW YORK -- Derek Jeter greeted Peyton Manning behind home plate Sunday with, "What's up, old man?" but it was the reigning NFL MVP who was in town to pay respects to his elder.
Manning watched Jeter take batting practice from behind the cage, then joined brother Eli in the captain's suite to watch the series finale against Tampa Bay -- his last chance to see Jeter play before the 20-year Major League veteran retires at the end of the season.
"He's a couple of years older than me," the 38-year-old Manning said of Jeter, who turns 40 in June, "but we've pretty much been professionals at the same time. I wanted to pay my respects and see him play for the last time."
Manning estimates he's seen Jeter play six or seven times, and he went to a Yankees game in Denver last season while Jeter was injured. Jeter visited Manning for multiple Colts games when the quarterback played in Indianapolis, but he has yet to see a Broncos game in Denver.
The pair chatted throughout batting practice -- Reggie Jackson, Paul O'Neill and Shawn Kelley stopped by as well -- then posed for pictures "for my scrapbook," according to Manning.
Manning will continue his farewell tour for New York legends Monday, when he will be a guest on the Late Show with Dave Letterman, and he said his retirement is "not far behind."
"I know it was a hard decision for Derek," Manning said. "I know it will be hard for me, but I can tell he's at peace with it and enjoying this season."
Steven Miller is a contributor to MLB.com. This story was not subject to the approval of Major League Baseball or its clubs.