Girardi praises Murphy's demeanor behind the dish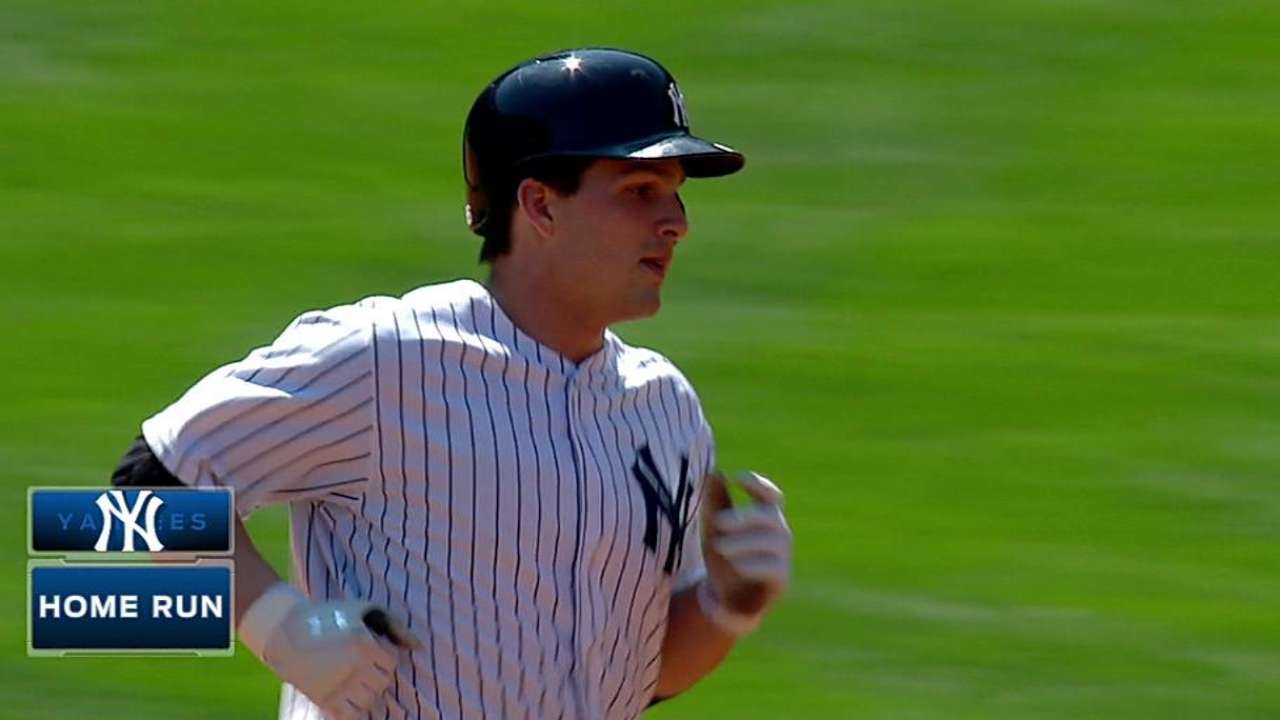 NEW YORK -- John Ryan Murphy got the nod behind the plate Sunday for the Yankees, giving the rookie catcher his second start in three days -- more along the lines of the workload the club envisioned for the 22-year-old when spring camp broke, only with the parent club.
Manager Joe Girardi has repeatedly said Murphy first impressed the team during last season's September callup, but he wanted Murphy back in the Minors this season to get everyday time.
Francisco Cervelli's mid-April injury prevented that, forcing the Yankees to promote Murphy, who has continued to impress in his second stint with the big league club.
"To never see a young catcher get rattled is fairly unusual, in the sense of the game speeding up for a young catcher," Girardi said. "When I watch him back there, he's calm, he knows exactly what he wants to do. He does the things he needs to do: He frames pitches, he blocks pitches, he throws well, he calls a good game. He's a real student of the game. And he puts up good at-bats."
Murphy, a second-round pick in the 2009 First-Year Player Draft, entered Sunday's finale hitting .313 (5-for-16). He had an extra-base hit in each of his past two starts -- his first career home run on April 26 against the Angels and a double as he caught the first nine frames of Friday's 14-inning loss against the Rays.
"It wasn't that we didn't think he was a big league catcher when camp broke, we just didn't want him necessarily catching once every five or six days," Girardi said. "We wanted to continue his development, but that has to take place here."
Steven Miller is a contributor to MLB.com. This story was not subject to the approval of Major League Baseball or its clubs.