Tanaka prepping for first big league at-bats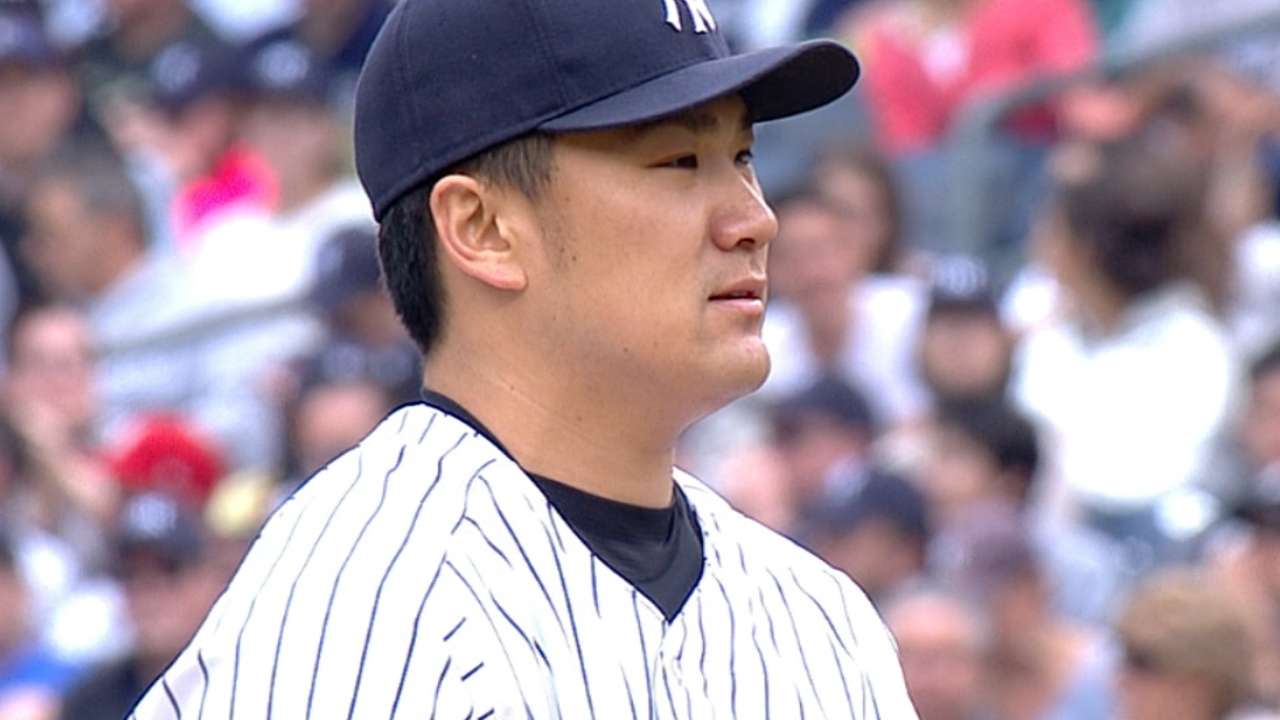 ANAHEIM -- Masahiro Tanaka pumped his fist and grinned when he hit a batting-practice home run earlier this week at Angel Stadium, clearing the center-field fence.
He will have his chance to prove his hitting prowess in a game situation on Thursday, when the Yankees begin a stretch of Interleague contests against the Brewers at Miller Park.
"I'm a little bit scared," Tanaka said through an interpreter, adding a laugh.
Tanaka said that he would rank his hitting ability "at the bottom" and, though he did bat a handful of times last season with the Tohoku Rakuten Golden Eagles in Japan, there is no question that his main responsibilities will be on the mound.
"Obviously, I'm going to be in the batter's box," Tanaka said. "In certain situations like bunt situations, I want to be able to get that right, and that will obviously help me as far as winning the game, so I'm looking forward to it."
Tanaka said that he did not watch any video of Brewers right-hander Yovani Gallardo, as he is "not anticipating to swing, for now." Yankees manager Joe Girardi said that he saw video of Tanaka stroking a double last season, his only hit in six at-bats. Tanaka was 3-for-37 (.081) lifetime at the plate with Rakuten, dating back to 2007.
"He hit last year, so I'm hoping that helps him," Girardi said. "And he's not that far removed from high school, where some of our other guys are [that far removed]."
There is always a risk for injury when pitchers step to the plate and run the bases, something Girardi knows all too well; he was at the helm of the club in 2008 when Chien-Ming Wang's career took an unfortunate turn on the basepaths of Minute Maid Park in Houston.
"They haven't been swinging the whole year," Girardi said. "We've had them swinging for a month, maybe even a little bit more than that. If they're asked to bunt, I saw Javier Vazquez break his finger, and this is a guy that was a good bunter and a good hitter, so it can happen to anyone. You think the chances are maybe a little greater for someone that hasn't done it."
Bryan Hoch is a reporter for MLB.com. Follow him on Twitter @bryanhoch and read his MLBlog, Bombers Beat. This story was not subject to the approval of Major League Baseball or its clubs.