Beltran has elbow examined, hopes to avoid surgery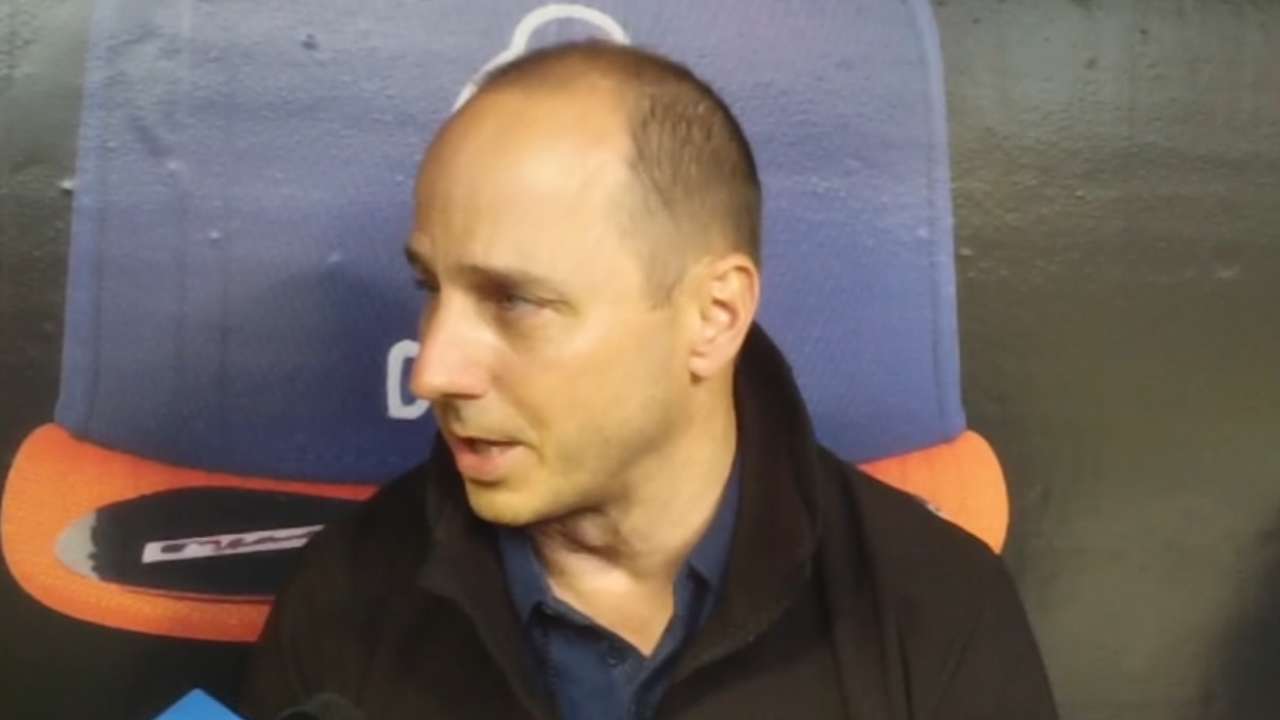 CHICAGO -- Carlos Beltran was examined by Dr. James Andrews on Tuesday, confirming an initial diagnosis of a bone spur in his right elbow. Beltran is scheduled to attempt swinging a bat next Monday, and he is hoping to avoid surgery.
Beltran said last week that the bone spur is an old injury, but it did not bother him until the late innings of a Subway Series game against the Mets at Yankee Stadium, when he had to pull himself out of the lineup.
If Beltran needs surgery to shave down the spur, he would miss approximately eight to 12 weeks of the season. Manager Joe Girardi said that it will come down to pain tolerance for the 37-year-old.
"Does he feel that he can take his 'A' swing?" Girardi said. "You don't want him going out there if he's taking a 'B' or a 'C' swing. That's not going to help us. If he can take his 'A' swing and not have the pain and not have to hold back, then he's a player."
The spur is in Beltran's throwing elbow, but Girardi said that he could work around that issue as long as Beltran is able to swing the bat with force.
"I think you could work around the defense for a while," Girardi said. "We have plenty of outfielders that we could do that."
Beltran is in the first year of a three-year, $45 million contract. The Yankees knew that his signing presented an injury risk, but their concern was more with his two surgically repaired knees than his elbow.
Bryan Hoch is a reporter for MLB.com. Follow him on Twitter @bryanhoch and read his MLBlog, Bombers Beat. This story was not subject to the approval of Major League Baseball or its clubs.