Girardi expects confident attitude from Tanaka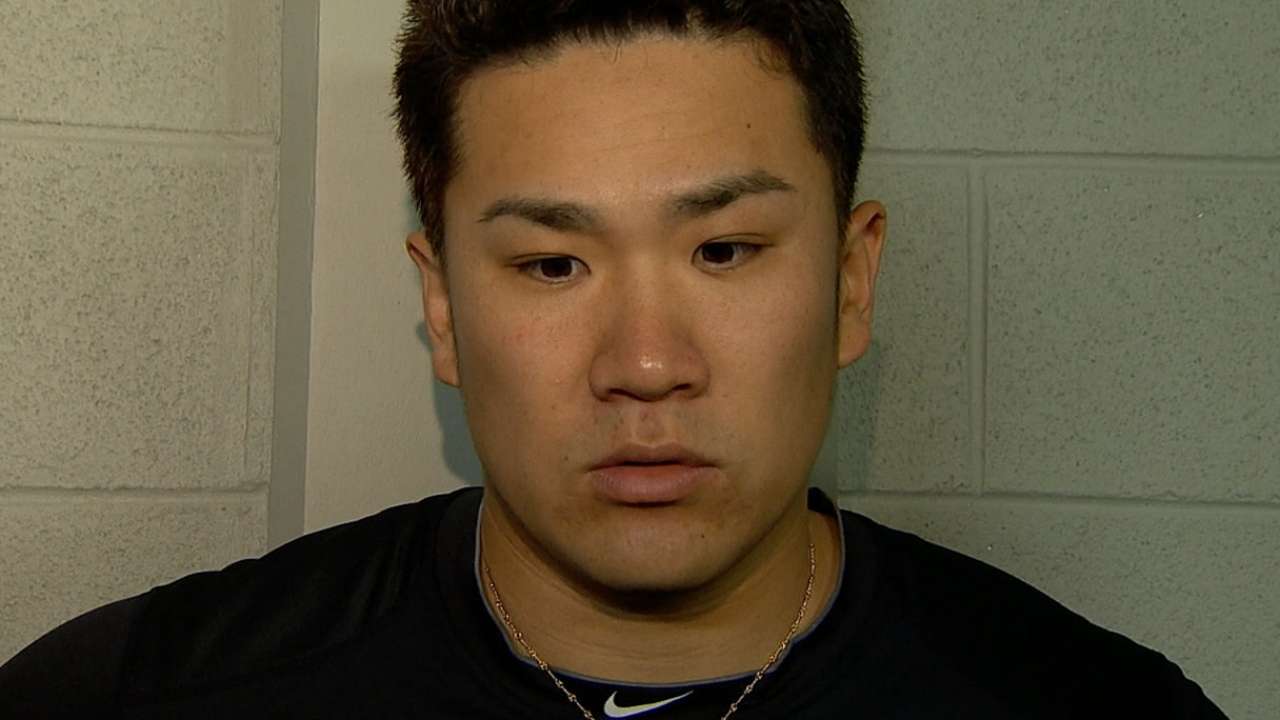 CHICAGO -- Masahiro Tanaka broke out laughing, even before his interpreter could parse his response from Japanese into English. The Yankees' pitcher had been asked if he would fix a problem from his last start, working up in the strike zone too much.
"Just watch me in the game," Tanaka said.
As Tanaka takes the mound on Sunday for his 10th big league start, Yankees manager Joe Girardi said that he has come to expect a confident attitude from the 25-year-old right-hander, for whom no challenge seems to be too great.
"The adjustments he's made in games, the adjustments he's made to the five-man rotation, the culture -- everything that he's done so far to this point would make you believe that he doesn't make too much of one game," Girardi said.
"There's been a lot of games that he hasn't been happy with at one point in the game and he's pitched pretty well. He has high expectations."
One of Tanaka's biggest adjustments in coming from Japan to the Majors was expected to be his transition from pitching once a week to operating in a rotation that would give him the ball once every five days. Tanaka described that adjustment as "pretty normal, not at the best, not at the worst."
Girardi said that the Yankees remain cognizant of Tanaka's adjustment when they consider his pitch counts, but they do not feel the need to check in about his stamina before and after every start.
"I'm going to watch his stuff more than anything," Girardi said. "That's going to tell me where he's really at, opposed to what he's probably going to tell me.
"To be who he's been and what he's done so far in his career, you're always going to want to be out there. It'd be like asking [Derek Jeter] how he is."
Bryan Hoch is a reporter for MLB.com. Follow him on Twitter @bryanhoch and read his MLBlog, Bombers Beat. This story was not subject to the approval of Major League Baseball or its clubs.