Beltran back in Yanks lineup as designated hitter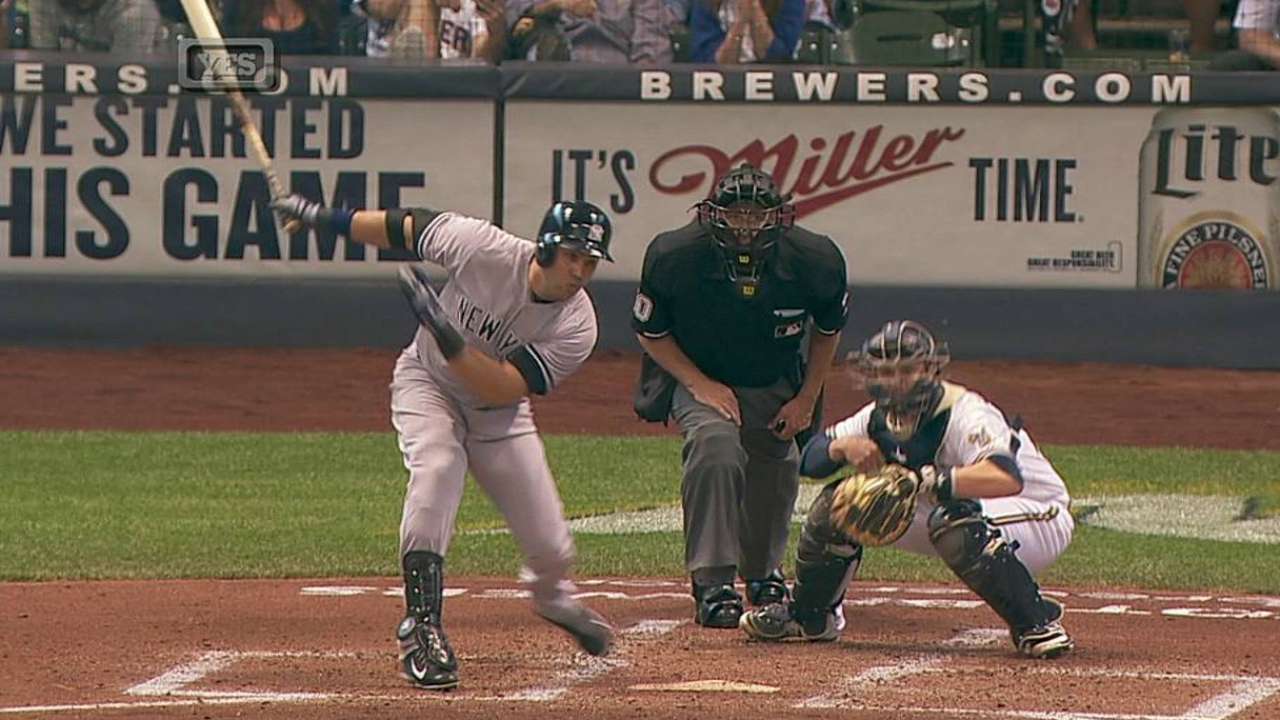 NEW YORK -- Carlos Beltran returned to the Yankees lineup on Thursday -- hitting fifth as the designated hitter vs. the A's -- after a successful rehab stint in Tampa, Fla. To make room on the roster, Scott Sizemore was designated for assignment.
Beltran came back to New York on Wednesday after having played in three extended spring games, getting 14 at-bats and feeling no discomfort in his right elbow.
"Swinging-wise I feel good," Beltran said. "I swung from both sides of the plate. I swung hard, the same swing I would take in a game. I feel something there, but it's not pain. It's just I would say a hard stretch there. But other than that, I feel fine."
Beltran hadn't seen game action since May 12, when he took himself out of a Subway Series game against the Mets because of sharp pain in his elbow. Doctors gave him two cortisone shots to treat a bone spur in order to forego surgery until the offseason.
Specifically, Beltran has a loose piece of bone lodged in the inside of his joint, which could potentially flare up again. But Beltran says it hasn't been an issue so far.
"It's a loose piece there," he said. "We're hoping that [it doesn't] come back and I'm allowed to play the season, and hopefully finish and address it at the end of the year ... Right now I'm good."
Manager Joe Girardi indicated that he'll examine Beltran day by day, but he plans to keep him as a designated hitter for a while before putting Beltran through a throwing program.
"We've talked about that we're gonna' hold off a little bit in the outfield," Girardi said. "We're not sure when we'll get there, but I expect him to be productive as the DH. It's just something over time, we'll have to evaluate."
The return comes at a much needed time for the Yankees, whose offense has struggled at home over the last six games.
"We wouldn't have brought him back if we thought he was only half the player that he was as an offensive player," Girardi said.
"Everyone has to be responsible," Beltran said. "I know every game counts and all that, but right now, you just feel that this team is going to hit."
Jake Kring-Schreifels is an associate reporter for MLB.com. This story was not subject to the approval of Major League Baseball or its clubs.