Ellsbury nursing sore hip, but Yanks not concerned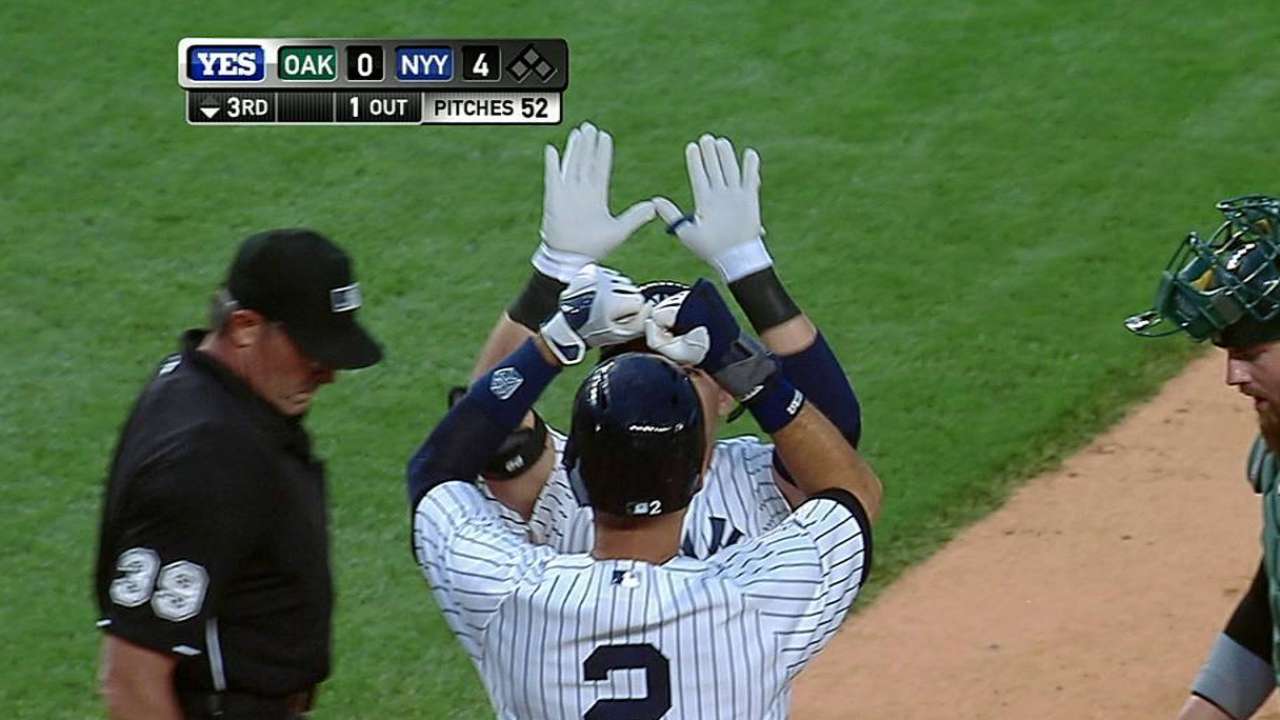 KANSAS CITY -- Even if the Yankees had played Monday night, Jacoby Ellsbury would not have been in the starting lineup.
New York's center fielder sustained a slight injury to his right hip in the Yankees' 2-1 loss to the Royals on Sunday, and manager Joe Girardi planned on keeping him out of the lineup.
It occurred when Ellsbury took an awkward step around first base, legging out a third-inning double.
"He tripped going around first base a little bit yesterday," Girardi said. "His hip's a little sore. We're not concerned about it."
Ellsbury stayed in for the remainder of the game, and before Monday's postponement, Girardi said that Ellsbury would be back in the lineup Tuesday.
Jackson Alexander is an associate reporter for MLB.com. This story was not subject to the approval of Major League Baseball or its clubs.