Seattle sparks memories of MLB debut for Jeter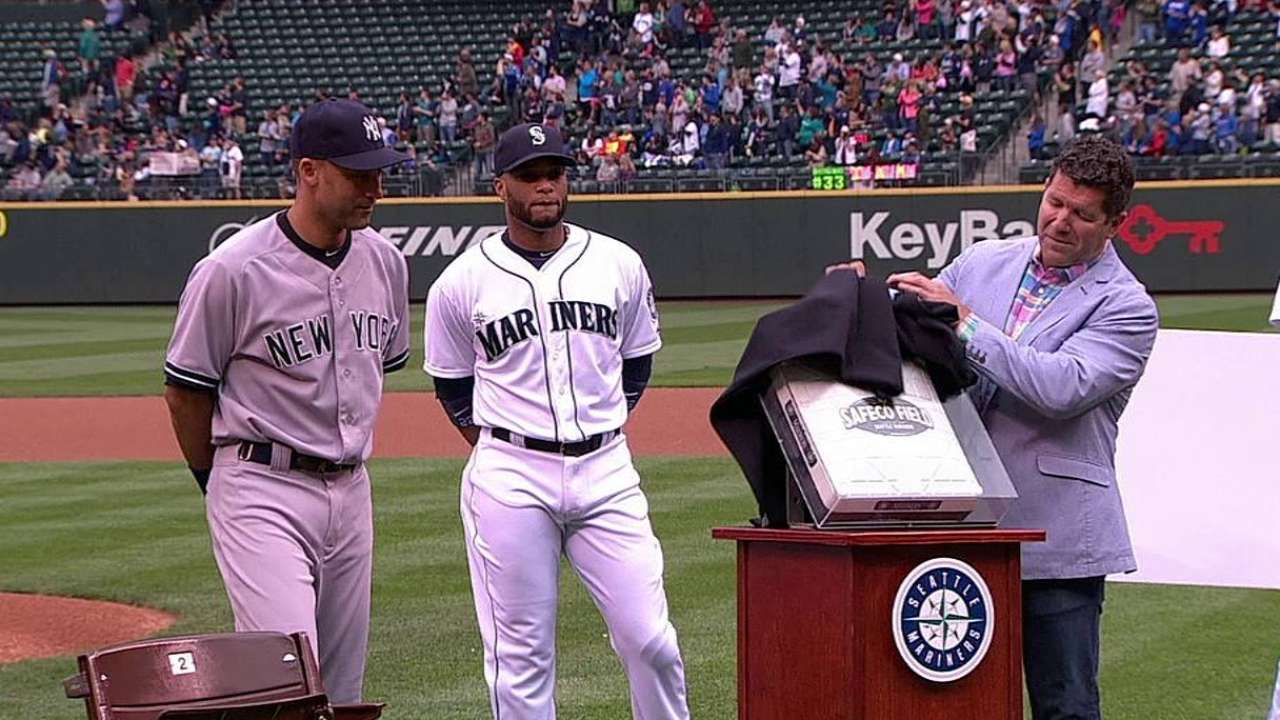 SEATTLE -- It was the evening of May 29, 1995, and Derek Jeter was a near-anonymous rookie with one Major League game under his belt. He wandered the streets of Seattle with his father, Dr. Charles Jeter, and facing big league pitching was not the day's only challenge.
"I was 0-for-5, and after the game my dad was in town and we tried to get something to eat, and everything was closed," Jeter recalled on Tuesday. "We ended up walking into a McDonald's after the game. He's here again today, both my parents, so maybe we'll go to McDonald's after the game."
Jeter was joking about a trip to the Golden Arches, but coming back to Seattle always sparks memories of that first big league series for Jeter, who notched his first two hits the next night -- the first, a fifth-inning ground ball through the left side of the infield off veteran hurler Tim Belcher.
"You're extremely nervous when you come up," Jeter said. "It's the old Kingdome, and I'd never played in a dome. It's sort of a weight off your shoulders to get that first one, because a lot of times the first of anything is the most difficult."
Jeter is one of only 12 active MLB players to have played at both the Kingdome and Safeco Field. With the Yankees making their only trip to the Emerald City this year, the Mariners honored Jeter's career in a ceremony before Tuesday's game. The Mariners presented Jeter with a chair from the Kingdome, a base, a watch with a personal inscription from former teammate Robinson Cano and a $5,000 donation to the Turn 2 Foundation.
"The fans have been awesome everywhere we've gone," Jeter said. "I don't expect people to give me gifts. I don't expect anything. I'm just trying to come out and help us win games. It's been overwhelming at times at how positive the fan reaction has been."
Bryan Hoch is a reporter for MLB.com. Follow him on Twitter @bryanhoch and read his MLBlog, Bombers Beat. This story was not subject to the approval of Major League Baseball or its clubs.