CC gets on mound, takes next step in rehab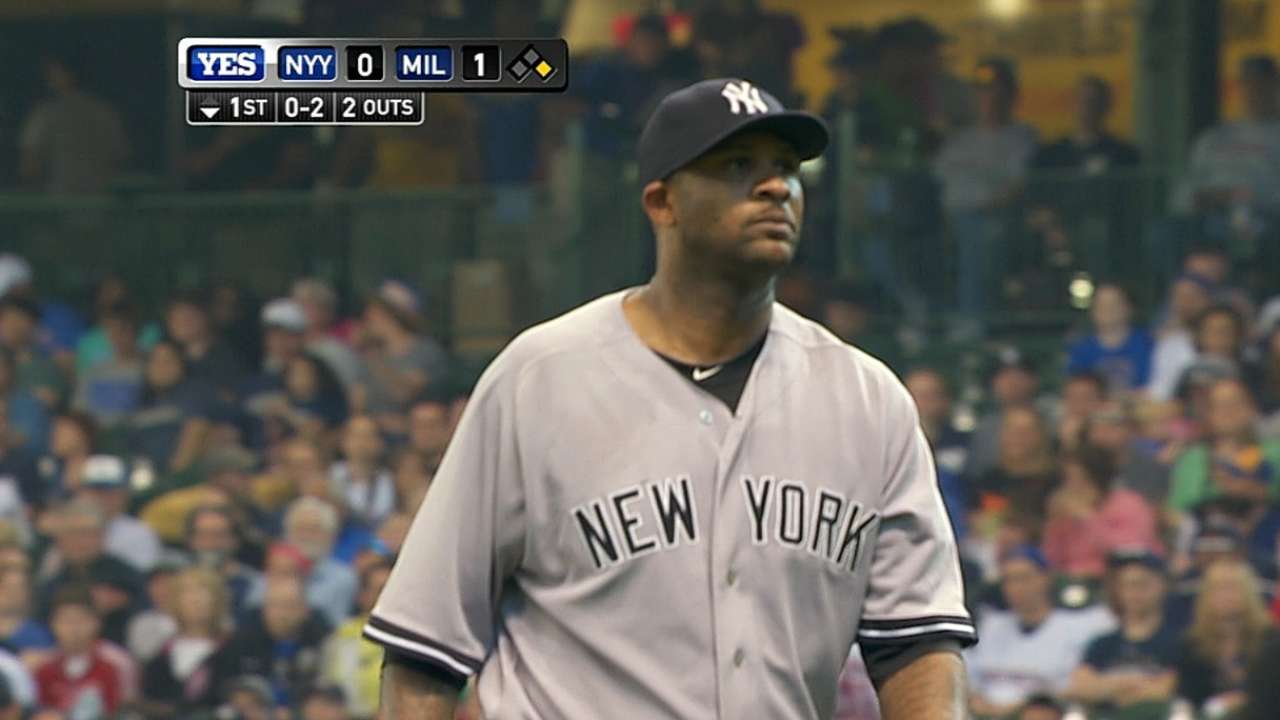 NEW YORK -- CC Sabathia threw off a mound Monday for the first time since May 10, when he pitched against the Brewers and was quickly shuttled to the 15-day disabled list.
Sabathia threw a bullpen session of just fastballs and changeups, the next step in his rehab from a right knee stem-cell injection. Yankees manager Joe Girardi still doesn't have a specific date for Sabathia's return.
"We don't really have a time frame yet," said Girardi. "He'll throw another bullpen [session Wednesday], and then we'll just continue to increase the amount of pitches and the pitches that he throws. I think he's going to mix in some other pitches [Wednesday], and mix in a slider as well."
Sabathia had hoped to be back on the club's active roster by the All-Star break, but Girardi may have a longer rehab in store for his lefty
"You kind of just go day by day, for me, with him," said Girardi. "If he gets through tomorrow, then he'll probably throw another bullpen [session], and we'll increase the number there. He gets through that, eventually he starts to see hitters, and then you get him in the game. So it's really just taking it one step at a time.
"I think it's fair that if everything's on track, it'll be similar [to a Spring Training regimen]," said Girardi.
That might mean close to seven more weeks.
"I've been throwing the whole time," said Sabathia. "I feel pretty good. Obviously you have to be cautious, not wanting to hurt my arm, but we'll see. ... Hopefully we can skip some steps."
As for Sabathia's knee, after throwing one session in the bullpen, it hasn't concerned him.
"It's no problem. Nothing to report," he said. "It's encouraging to move forward, especially for [Wednesday]."
"These guys are doing a great job," Sabathia said of the rotation's replacements like Chase Whitley. "Obviously [Masahiro] Tanaka is the best pitcher on the planet. Hopefully I can get back and just fill in my spot."
Jamal Collier and Jake Kring-Schreifels are associate reporters for MLB.com. This story was not subject to the approval of Major League Baseball or its clubs.