Kelley not concerned with struggles since return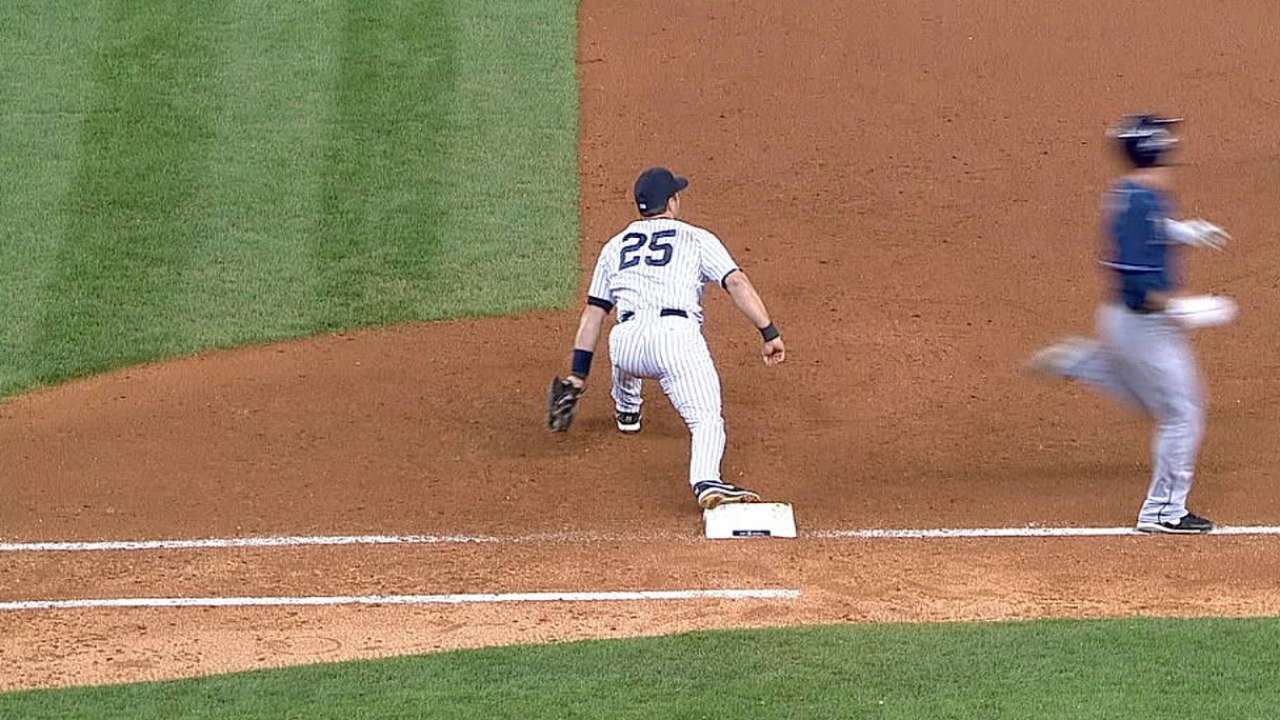 NEW YORK -- Reliever Shawn Kelley missed just over a month of the season with a strained lumbar spine. Before heading to the disabled list on May 6, Kelley posted a 3.52 ERA and struck out 16 over 15 1/3 innings. But things have been a little tougher since his return to the team on June 12.
In four appearances entering Friday, the righty has allowed three earned runs over just 2 1/3 innings for an 11.57 ERA in that span. In his most recent outing against Toronto on Thursday, he recorded two outs but surrendered a two-run homer to Edwin Encarnacion.
"I don't get overly concerned," said manager Joe Girardi of Kelley's recent struggles. "Obviously, we need to get him back on a roll. It's important to get him going. It's frustrating for a player when you're pitching so well and then you get hurt and maybe you're not quite as sharp as you've been, but he'll get back on track. That's not something I'm too concerned about."
Kelley seems to share his manager's perspective, understanding that after a month off without pitching or working out, it will still take some time to get back into a pitching routine again.
"I've felt pretty good. I've just got to continue to get my strength back," Kelley said. "It's a process. I felt good in Oakland, didn't feel as good [Thursday] night, but I'm getting there. It's not necessarily what the velocity shows on the scoreboard, but it's more of an arm strength thing and a leg strength thing. That's what allows me to stay through pitches and get that late jump on my fastball and get that sharper bite on my slider. ... It's coming. It's probably going to be another game or two before I feel 100 percent like myself."
As the Yankees began a stretch Tuesday with only one day off before July's All-Star break, having a healthy bullpen figures to be a large priority, especially after it performed well in their recent sweep of the Blue Jays.
"When things are going good, you feel it on the mound, you get in a rhythm, you get in a routine and your confidence is there and you just know when you reach back that every pitch is just going to do exactly what you want," said Kelley. "It doesn't always happen, but when things are going good, you feel like you can do whatever you want out there and that's coming. Even though [Thursday] night wasn't as good, it's continuing to get better."
Jamal Collier and Jake Kring-Schreifels are associate reporters for MLB.com. This story was not subject to the approval of Major League Baseball or its clubs.