Roberts records career hit No. 1,500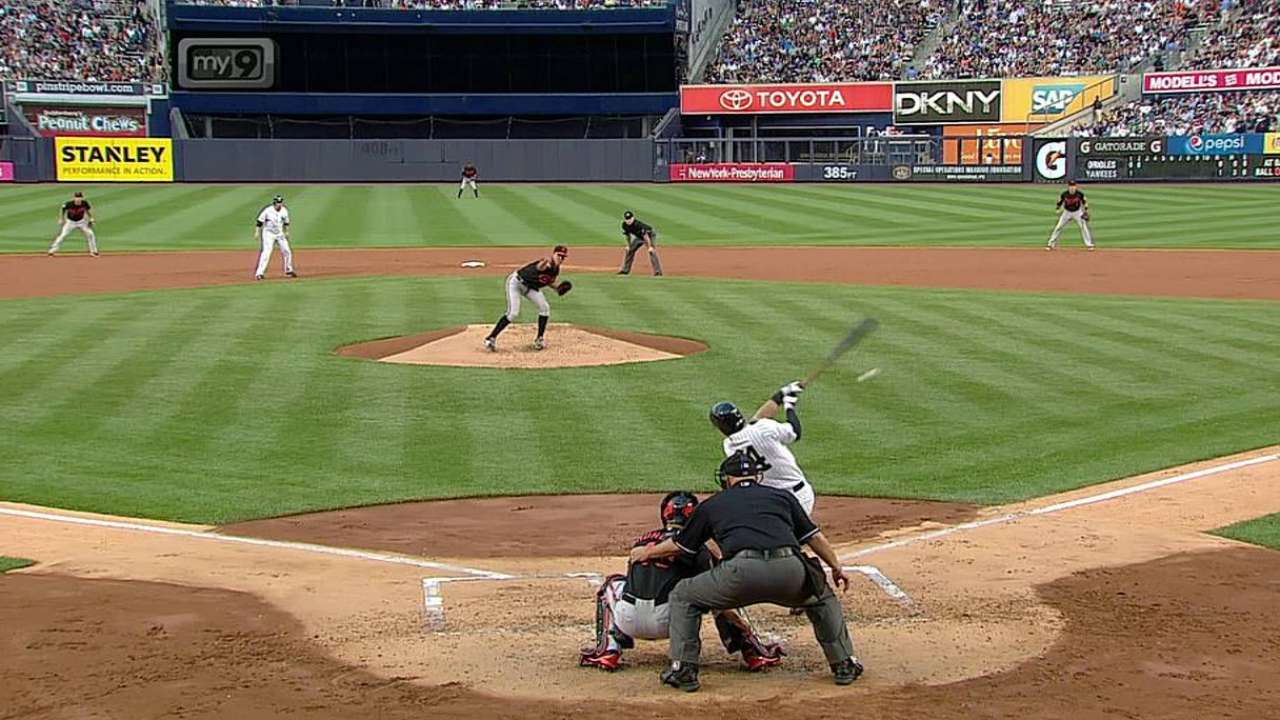 NEW YORK -- Yankees second baseman Brian Roberts connected on a single to right field for his 1,500th career hit in the second inning against Orioles starter Ubaldo Jimenez on Friday night at Yankee Stadium.
The milestone hit came fittingly against the team that drafted him. Roberts spent 13 years and collected 1,452 hits with Baltimore before signing with the Yankees in the offseason.
His highest single-season hits total came in 2008, when he tallied 181 in 155 games.
Jamal Collier and Jake Kring-Schreifels are associate reporters for MLB.com. This story was not subject to the approval of Major League Baseball or its clubs.