Feeling good, CC to take throwing program to Florida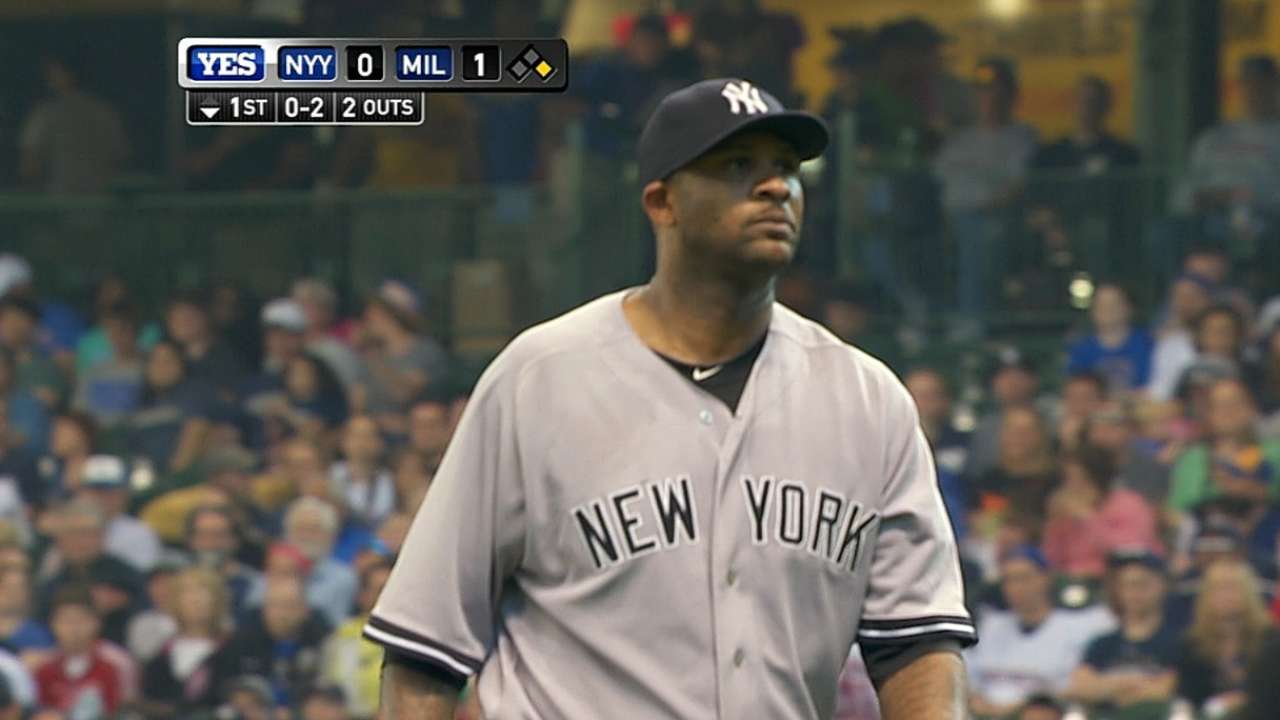 NEW YORK -- CC Sabathia threw a third successful 36-pitch bullpen session before Saturday's game and will head to Tampa, Fla., on Sunday to continue his throwing program.
"I feel pretty good," said Sabathia. "I haven't experienced any of the things I had earlier in the year. I'm excited about the way I feel. The brace that I have on is helping a lot. I'm ready to go."
Sabathia hasn't pitched since May 10, when he was placed on the disabled list with fluid in his right knee and eventually given a stem-cell injection in the knee. But since he's started his throwing program, he's reported no pain and is confident his knee is healthy.
"This is the time to test it," Sabathia said. "I will when I'm down there in Tampa. It's not just a rehab, I really need to test and see if I can do it."
Sabathia said he plans to throw batting practice on Tuesday and hopefully pitch in a game with hitters next Saturday, though he and manager Joe Girardi are still not sure what his first assignment will be.
"Everything is going well," said Girardi. "He had another bullpen session today. Obviously, he needs to continue his throwing program, and hopefully he'll start seeing hitters fairly soon."
Sabathia said he will continue to wear a brace on his knee for the rest of the season and has been working to gain back strength in his quad and calf to relieve pressure from his hips. The long recovery has also been important in helping him maintain the same mechanics.
"I think we've done a good job of that the past six, eight weeks," Sabathia said. "I feel better now that I have a little light [at the end of the tunnel] where I can see hopefully getting back out there healthy."
Jake Kring-Schreifels and Jamal Collier are associate reporters for MLB.com. This story was not subject to the approval of Major League Baseball or its clubs.