Yankees celebrate 68th Old-Timers' Day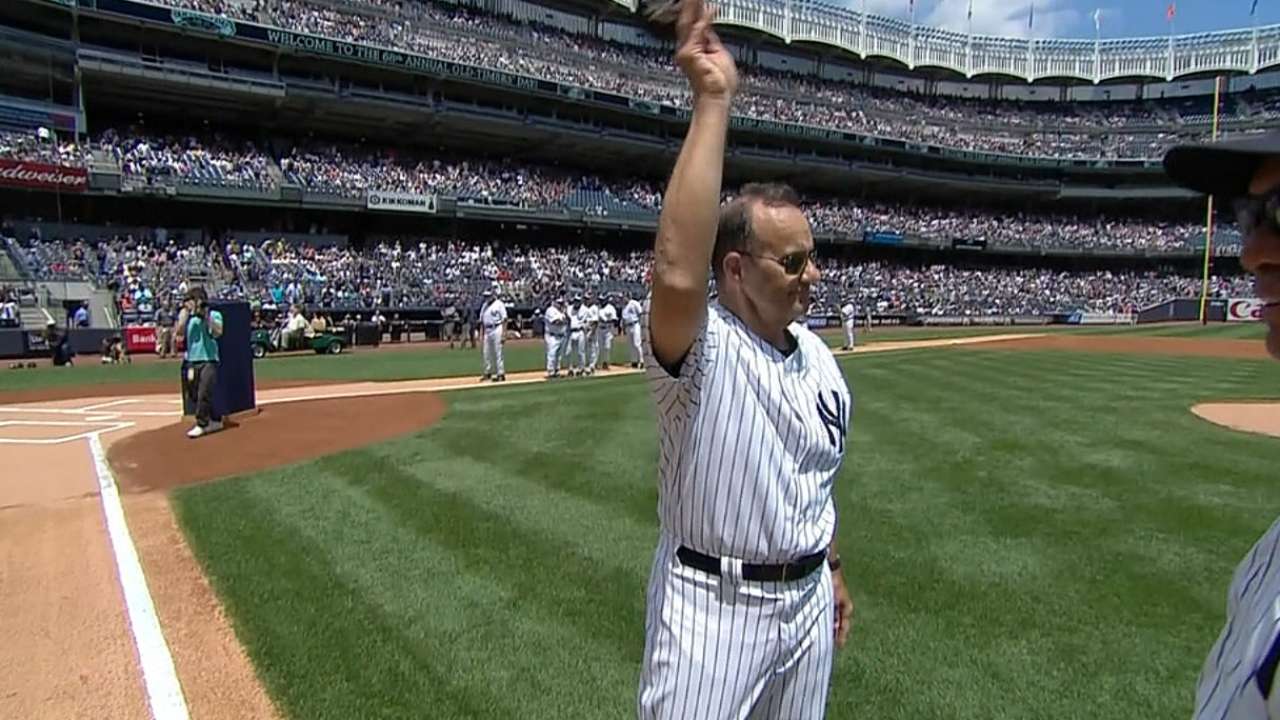 NEW YORK -- After taking batting practice, Johnny Damon joked that he officially knew why he was considered an Old-Timer.
Damon and Hideki Matsui, both important contributors on the 2009 World Series champion Yankees, were both first-time participants at the 68th Annual Old-Timers' Day at Yankee Stadium. They were joined by Hall of Famers Yogi Berra, Whitey Ford, Rickey Henderson and Reggie Jackson, and Joe Torre, who will be inducted in July.
"It means a lot to me, I was very fortunate and blessed that we were able to win a championship here, and because of that, I can show my face here as much as I'd like," Damon said with a laugh.
Damon just missed a home run to right field in the Old-Timers' game, a spot so familiar to him, when he pulled a line drive off the wall. It was Jesse Barfield who collected the only homer of the day, smashing a line drive down the left-field line.
Derek Jeter, CC Sabathia and manager Joe Girardi laughed this week when asked about some of their former teammates from not too long ago coming back as Old-Timers.
"They're both plenty younger than me, too," Girardi said. "For all of us, there's a time when retirement is part of it and we become Old-Timers."
The Yankees are the only team in the Majors that still hosts an Old-Timers' Day. Girardi said he believes the team's lengthy history has a lot to do with why it still works. Girardi said he would take advantage of the day and he did, spending some time on the field while the legends took batting practice.
Getting a chance to share old stories is one of the unique parts of the day that still makes it special after so many years.
"This is what you miss when you leave the game, is being able to see the people you played alongside of," Torre said. "Unfortunately, when you get to my age, a lot of Old-Timers are guys you managed. That's the scary part about it.
"But it's just great sharing war stories."
Jamal Collier and Jake Kring-Schreifels are associate reporters for MLB.com. This story was not subject to the approval of Major League Baseball or its clubs.