Ellsbury looking to join Boggs on rare All-Star list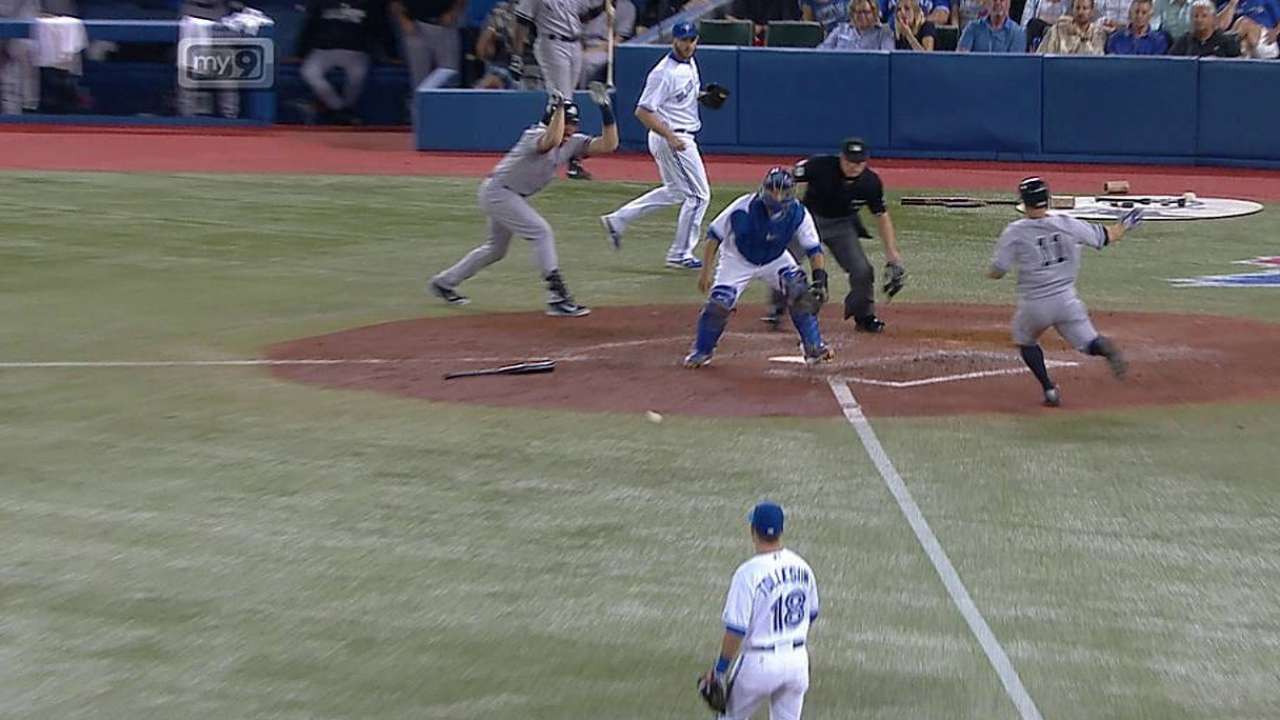 TORONTO -- Jacoby Ellsbury is eyeing his second All-Star selection and currently sits in seventh place among American League outfielders following the fifth round of balloting for the 85th All-Star Game.
The Yankees' center fielder, who suited up for the American League as a member of the Red Sox in 2011, trails Jose Bautista (Blue Jays), Mike Trout (Angels), Yoenis Cespedes (A's), Adam Jones (Orioles) and Michael Brantley (Indians) for a spot in the annual All-Star Game, which takes place July 15 at Target Field in Minnesota.
If Ellsbury can earn a spot on the team, he'll be the first position player since Hall of Famer Wade Boggs to be an All-Star for both the Red Sox and Yankees during his career.
The 30-year-old, who has amassed 1,264,746 votes so far, was hitting .279 with four homers and 32 RBIs entering the Yankees' game against the Blue Jays on Tuesday.
The speedy Ellsbury, who signed with the Yankees in the offseason, has been successful in each of this last 13 stolen-base attempts, and hasn't been caught stealing since April 19.
He also enjoyed a 17-game hitting streak from May 26 until June 13, the longest on the team this season and the longest by a Yankees player since Derek Jeter's 19-game streak in 2012.
Fans can cast their votes for starters at MLB.com -- online or on a mobile device -- using the 2014 All-Star Game MLB.com Ballot Sponsored by Experian until Thursday, July 3, at 11:59 p.m. ET. The 2014 All-Star Game will be played at Target Field on Tuesday, July 15 on FOX.
Jamie Ross is an associate reporter for MLB.com. This story was not subject to the approval of Major League Baseball or its clubs.