Cashman seeking pitching upgrades for Yanks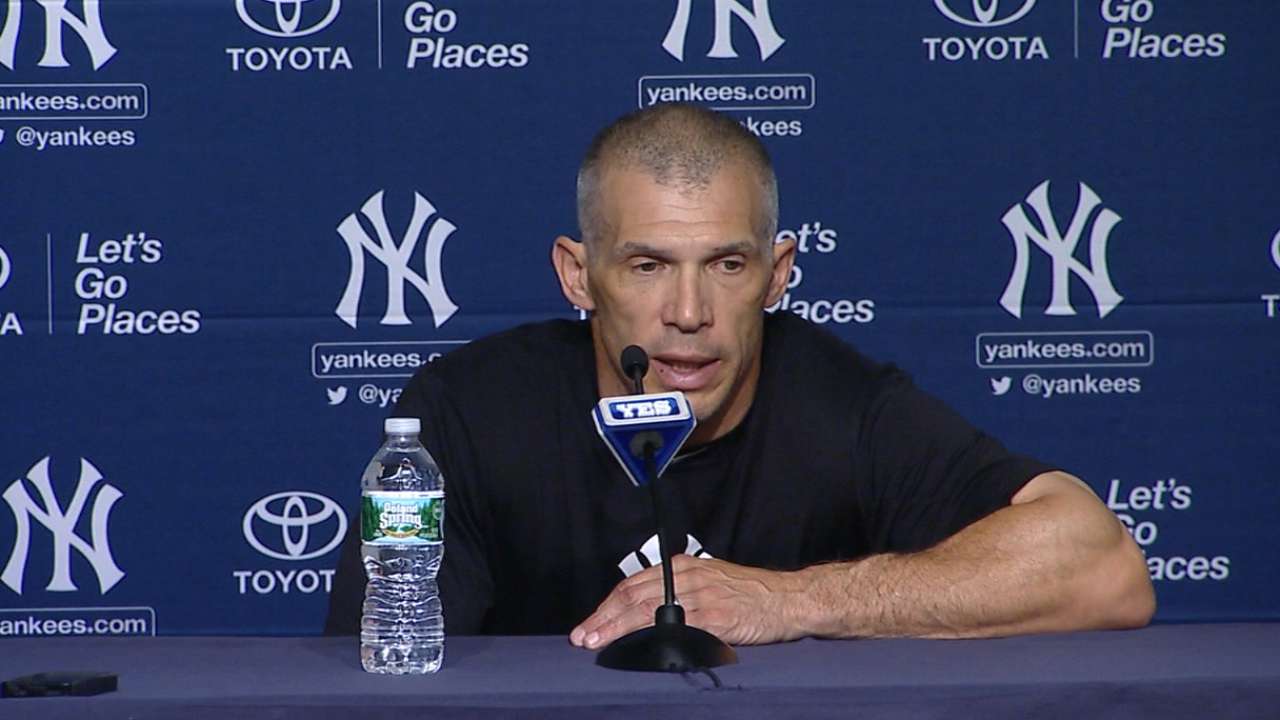 NEW YORK -- After Vidal Nuno's sharp outing against the Red Sox on Friday, Yankees manager Joe Girardi noted that he has maintained confidence in all five of the team's starting pitchers, while also acknowledging that it has been by necessity. There are no replacement options currently in place.
It is Brian Cashman's mission to change that. Cashman said on Saturday that he continues to actively pursue upgrades to the roster, with the Yankees (41-37) sticking near the top of a very evenly matched American League East.
The Yankees believe they have additions coming later in the year, hoping to get CC Sabathia back after the All-Star break and Michael Pineda in August, but Cashman said that he would prefer not to wait for them.
"I'm looking to make some additions if I can," Cashman said. "I'd like to try and do things before those guys get back if possible. But I've already been trying, so there's a reason we haven't done anything. It's not because a lack of phone calls."
Starting pitching is believed to be the Yankees' main priority as the July 31 non-waiver Trade Deadline approaches. Rays left-hander David Price and Cubs right-hander Jeff Samardzija have been often mentioned as two of the top targets around the league, but observers have voiced doubts that the Yankees have the trade chips to chase either of those elite arms.
There are second-tier pitchers, however, who could interest the Yankees. The Cubs' Jason Hammel, the Phillies' Cliff Lee and former Yankee Ian Kennedy -- now with the Padres -- have been rumored as possible targets to help a patchwork rotation that has thus far managed to stay afloat.
"We've got some guys we're asking to do things that they weren't expected to do," Cashman said. "We've had injuries, we've had guys that have underperformed. We've had some guys that have stepped up to some degree in the absence of some injuries, so we're keeping ourselves in the mix.
"We'd rather be in a position to excel. Our job is to excel and try and take control and even pull away if possible. We're not in that taking-control, pull-away category right now. We're just 'in-the-mix' category still. So hopefully, if I can do my job, I'll be able to assist us in getting into that higher category."
Bryan Hoch is a reporter for MLB.com. Follow him on Twitter @bryanhoch and read his MLBlog, Bombers Beat. This story was not subject to the approval of Major League Baseball or its clubs.