CC to make next rehab start at Double-A on Thursday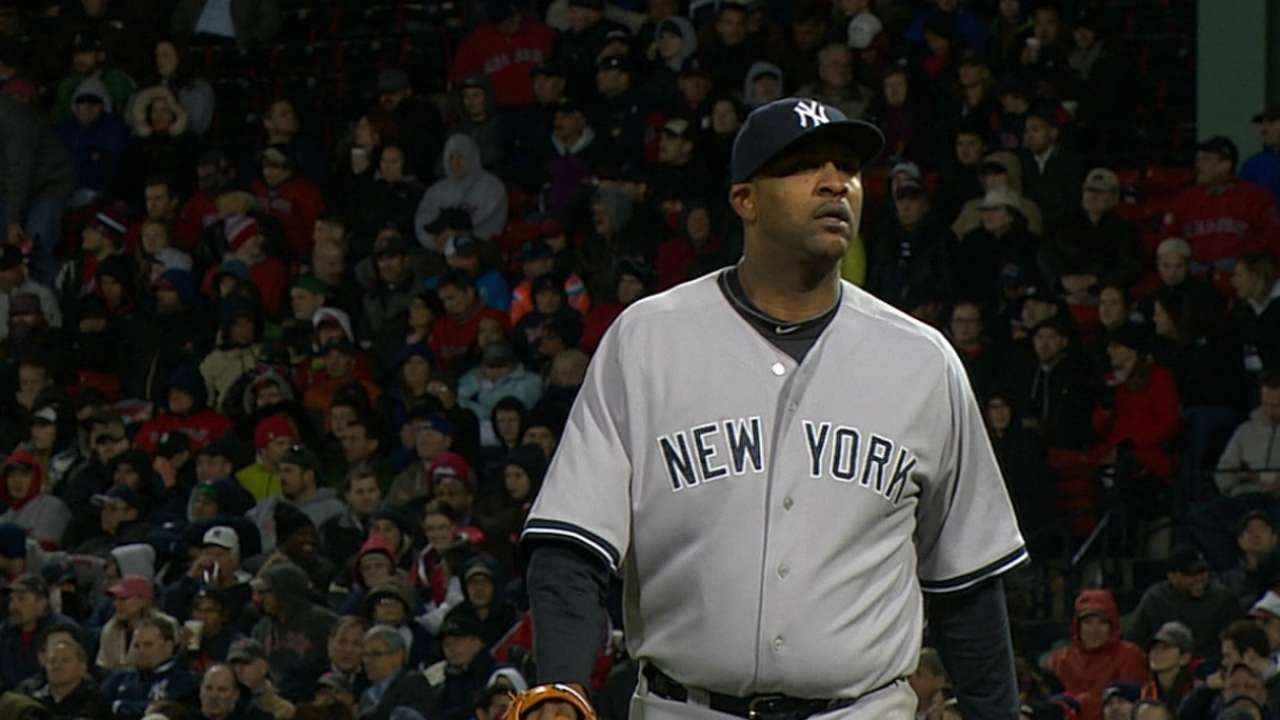 NEW YORK -- CC Sabathia is scheduled throw around 50 pitches during his next Minor League rehabilitation start for Double-A Trenton against Portland on Thursday.
Sabathia, who has been sidelined since May 11 with fluid and inflammation in his right knee, made his first rehab start for Class A Advanced Tampa on Saturday, when he threw 37 pitches and said he "could not have been happier with the way he felt physically."
The Yankees still have not determined the number of starts Sabathia will need before he returns to the Majors.
"We'll just take it one step at a time. Obviously, we have to maintain health and extend that pitch count," Yankees general manager Brian Cashman said. "He's only at 37 pitches right now, so he's going to build up to around 50 and then just keep going from there. Hopefully, he's on the horizon."
Cashman watched video from Sabathia's outing and said he was especially pleased with the way Sabathia moved around covering first base.
"That was noticeable, more so than anything else," Cashman said. "You're looking at if the knee's bothering him or what have you, and at least in that outing, he looked like he was jumping around pretty athletic and he looked healthy."
Jamal Collier is an associate reporter for MLB.com. This story was not subject to the approval of Major League Baseball or its clubs.