Recovering Teixeira, Ellsbury rest for finale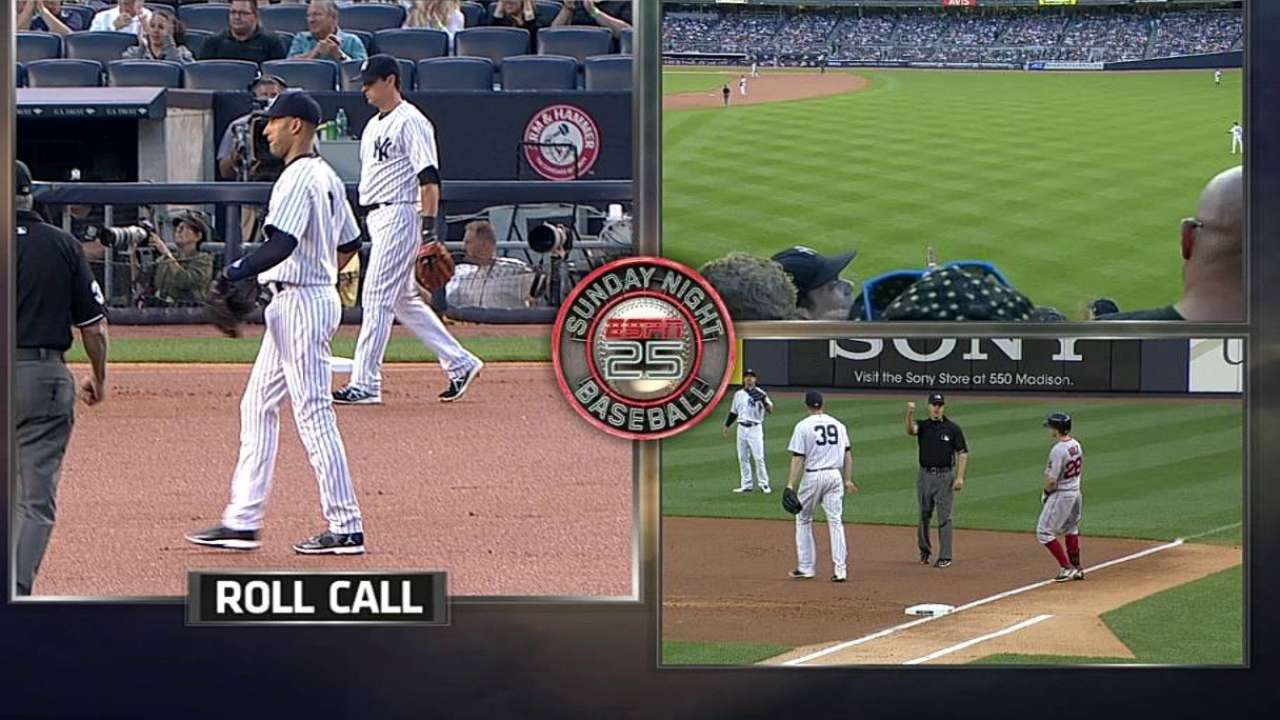 NEW YORK -- Mark Teixeira was out of the Yankees' lineup on Wednesday after having fluid drained from his left knee, but manager Joe Girardi said that he expects the first baseman to be ready to play on Thursday against the Twins at Target Field.
Girardi said he is not concerned about the issue knocking Teixeira out of the lineup for an extended period. Teixeira had the knee drained after Tuesday's 2-1 loss to the Rays.
"He's played with this," Girardi said. "We really believe he'll be back in there tomorrow."
The Yankees' lineup was also without Jacoby Ellsbury; Girardi said that Ellsbury is "kind of beat up" and needed a day off leading into a road trip that will take the team to Minnesota, Cleveland and Baltimore before the All-Star break.
"He should be back in there tomorrow, too," Girardi said. "He's just overall sore, a little bit sore all over. He needs a day."
Girardi used Kelly Johnson at first base and slotted Ichiro Suzuki in center field, marking Ichiro's fourth game in center field this year. Girardi said that he chose to do that instead of disrupting Brett Gardner and Alfonso Soriano at the corner outfield spots.
"I just decided that you move one guy instead of moving all the guys around, you know?" Girardi said. "Ich has been mostly playing right. Soriano has been mostly playing right, and Gardy's been mostly playing left.
"So instead of moving all three guys or moving two guys to a different position, you move one. And you put your two fastest guys in. They're probably going to have a lot of right-handed hitters, so you put your two fastest guys [in left and center field]."
Bryan Hoch is a reporter for MLB.com. Follow him on Twitter @bryanhoch and read his MLBlog, Bombers Beat. This story was not subject to the approval of Major League Baseball or its clubs.