Wheeler has blast with homer in MLB debut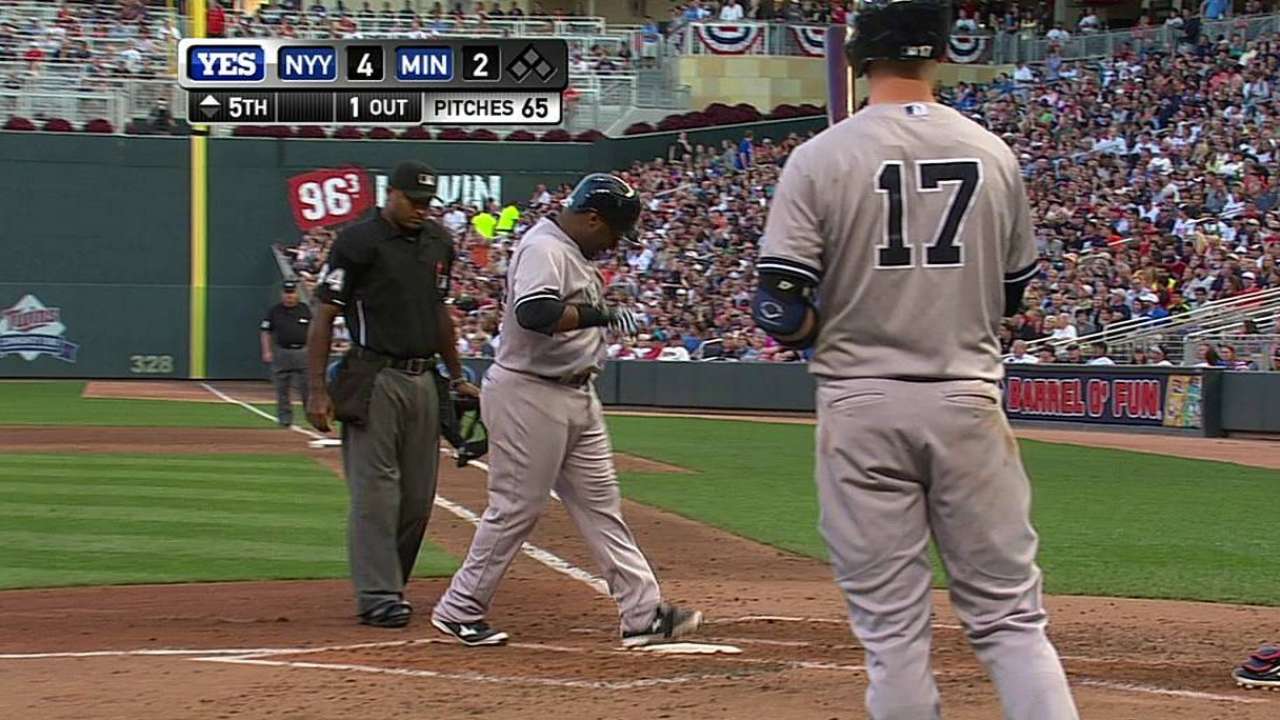 MINNEAPOLIS -- Triple-A Scranton/Wilkes-Barre manager Dave Miley pulled Zelous Wheeler out of the on-deck circle on Wednesday.
"Come here," Miley said. "Somebody else is going to hit for you."
Once the confused Wheeler was off the field, the manager broke some unexpected news: The Yankees needed him to catch a flight to Minneapolis.
Wheeler skipped the second game of Scranton's doubleheader and gave his mother, Laverne, and the rest of his family a call he's been waiting to make since being selected by the Brewers in the 2007 First-Year Player Draft.
"She screamed," Wheeler said. "They're excited. They were jumping up and down."
On Thursday night, Wheeler made his Major League debut. Starting at third base and batting eighth in the lineup, he belted a home run off Twins starter Phil Hughes in the fifth inning, a 413-foot smash into the Yankees' bullpen for his first career hit.
"I got a pitch over [the plate], elevated up and put good wood on it," said Wheeler, who went 2-for-4 and added a seventh-inning single in the Yanks' 7-4 win. "I was like 'Wow, I really hit a home run!'"
Wheeler's blast followed Carlos Beltran's three-run shot in a four-run fifth that erased New York's 2-0 deficit.
"It's a special night for him," manager Joe Girardi said. "Obviously, he's a part of the win. A big part. He gets a tack-on run to make it 4-2, and then he's a part of that rally."
Wheeler replaced Yangervis Solarte, who was optioned to Triple-A following Wednesday's 6-3 loss to Tampa Bay.
"He's been struggling in the month of June," Girardi said. "We thought we'd send him down to get him going.
"We made it known to him: Hey, you were a big part of our success in the first two months, then you struggled, so go get back on track."
Until then, Wheeler could be the answer on the 25-man roster.
In a span of hours, Wheeler went from taking in the pregame sights at Target Field to contributing to a big win in his first career start.
"It felt great," he said. "I've been waiting for this moment for a long time. Hopefully, I can take advantage of it."
Alex M. Smith is an associate reporter for MLB.com. This story was not subject to the approval of Major League Baseball or its clubs.