Girardi: Sabathia's season likely in jeopardy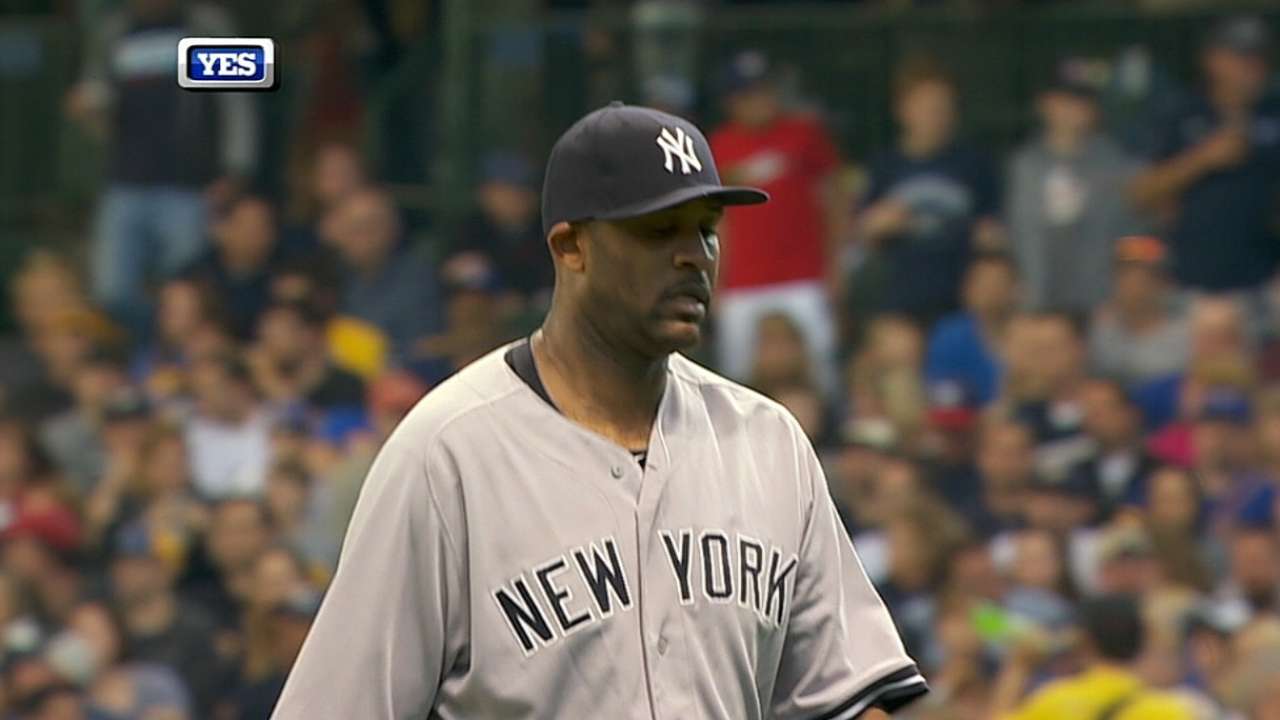 MINNESOTA -- Yankees manager Joe Girardi said Friday that it's "probably fair to say" CC Sabathia could miss the remainder of the season.
The Yankees won't know for sure what Sabathia's official status is until he meets with Dr. James Andrews on July 14.
The left-hander made a rehab start for Double-A Trenton on Wednesday, but then experienced swelling in his right knee on Thursday morning. The team had him undergo an MRI, and will hold any official decisions until he sees the esteemed Andrews.
"He's going to see Andrews a week from Monday," Girardi said. "The MRI didn't reveal anything new. It's what we saw. I'm sure surgery is possible. So they've got to talk about it and decide what's best."
Girardi was asked about the possibility of microfracture surgery for Sabathia.
"That's always a possibility when you have a degenerative knee," Girardi said. "That could be one of the steps. That's a surgery that a lot of players don't want to hear that they need to have. It's a pretty long rehab."
Sabathia was placed on the 60-day DL on May 11.
Alex M. Smith is an associate reporter for MLB.com. This story was not subject to the approval of Major League Baseball or its clubs.