Robertson flying under radar in Yanks' bullpen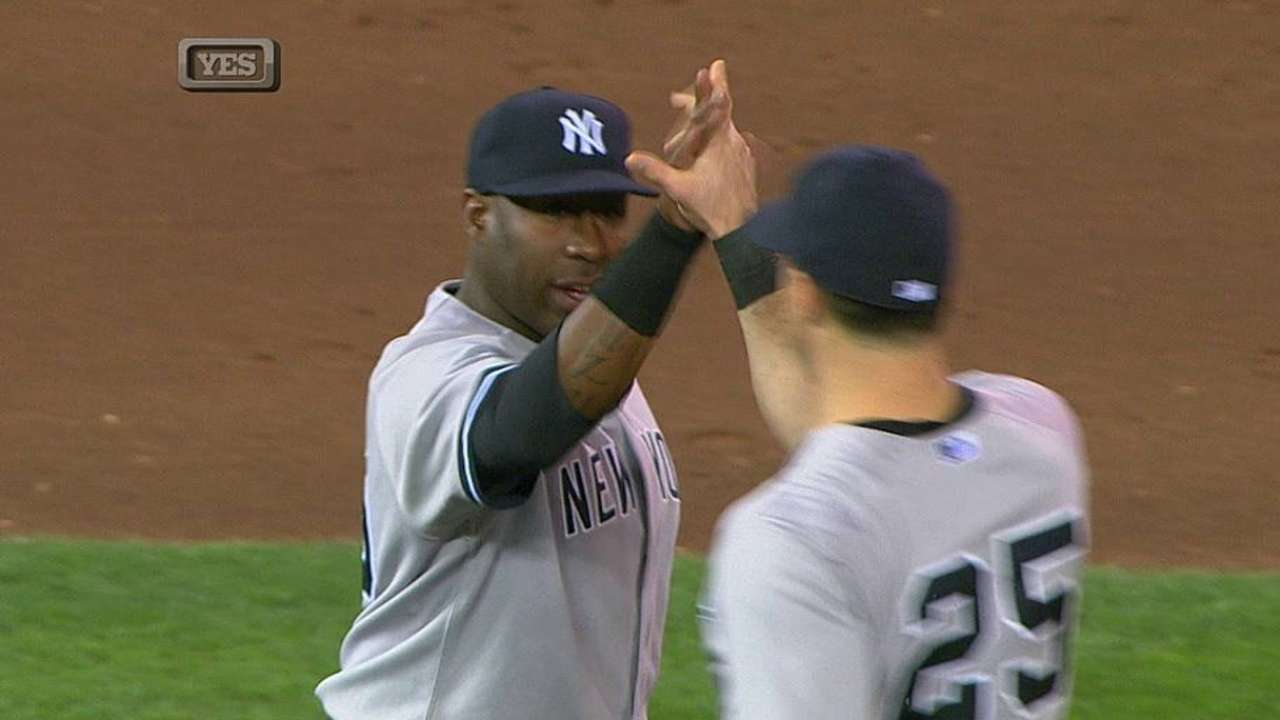 MINNESOTA -- David Robertson has quietly filled the shoes of legendary closer Mariano Rivera this season.
Robertson's 19 saves ranked third best in the American League entering Friday, and his 2.83 ERA is one of a four sub-3 marks in an excellent Yankees bullpen. In short, he's done his job well, with some big help from setup man Dellin Betances, who has taken much of the spotlight with his 1.47 ERA.
"Maybe with the emergence of Betances, and him being the talk of our bullpen in a sense, Robertson has fallen under the radar," manager Joe Girardi said. "Maybe it's expected in New York -- you're supposed to be that good because of the guy we had for so long."
Rivera, of course, retired after last season with a career 2.21 ERA and an all-time best 652 saves. The Yankees' current closer has a long way to go to be considered a New York icon, but Robertson has dealt well with the pressure of following in Rivera's footsteps.
"If you look at his numbers, they're extremely impressive," Girardi said. "I mean, they're incredible. So he has flown under the radar. It's not a bad thing, in a sense, because of the shoes he was expected to step in to. So it's probably not a bad thing."
Alex M. Smith is an associate reporter for MLB.com. This story was not subject to the approval of Major League Baseball or its clubs.