Girardi hints at starting rotation adjustments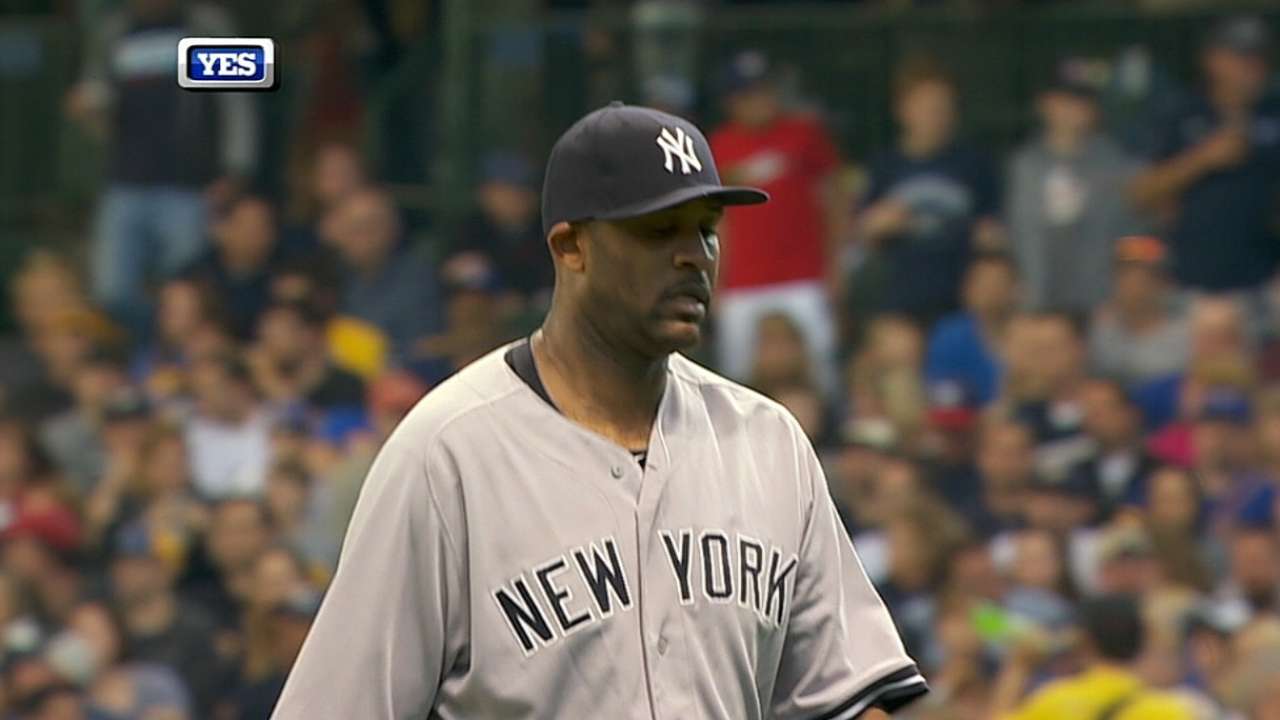 MINNEAPOLIS -- Yankees manager Joe Girardi was happy that the Oakland A's landed Jeff Samardzija and Jason Hammel in a trade with the Cubs.
The move means the prized Chicago pitchers won't be in the American League East, and Oakland doesn't appear on the rest of New York's regular-season schedule.
"I'm really glad," Girardi said. "And we don't have to play them anymore."
But after news broke Friday that CC Sabathia will likely be out for the remainder of the season, the trade also means there are two fewer options to improve the team's questionable rotation from the outside.
"We don't have the depth that we had," Girardi said. "Are there some adjustments we could possibly make if we had to? Yeah."
But the manager was hesitant to say that a trade will be necessary, deferring to general manager Brian Cashman.
"That's a decision for Brian to make," he said.
For the moment, the team is sticking with its arms, despite the Athletics' blockbuster transaction on Friday.
"They made a big move," Girardi said. "Obviously, they've had some injuries to their rotation, and went and got two pretty good pitchers. Guys who've had a lot of success. Hammel has pitched in a pennant race. He understands what it's like. For Samardzija, this is an opportunity to get into a pennant race, and I'm sure he's excited about it."
Alex M. Smith is an associate reporter for MLB.com. Follow him on Twitter @asmiff. This story was not subject to the approval of Major League Baseball or its clubs.