Jeter reminisces about first Opening Day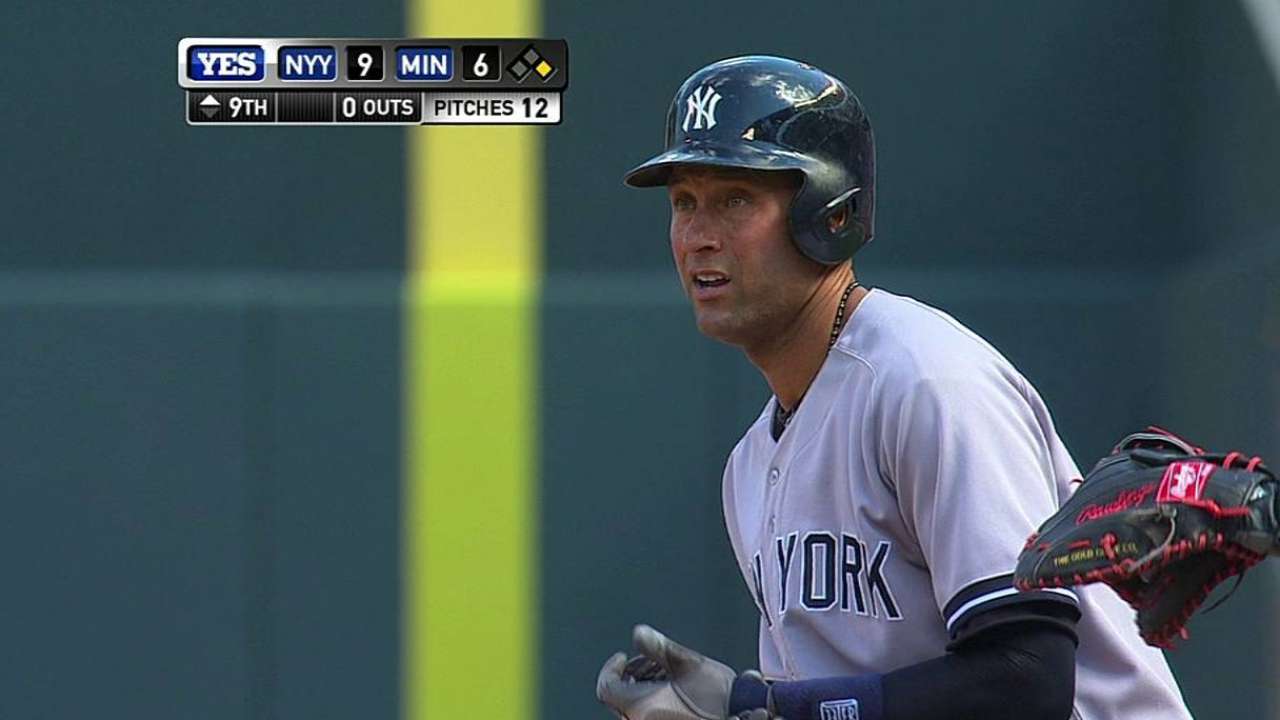 CLEVELAND -- For Derek Jeter, return visits to the facility now known as Progressive Field will always produce memories of Opening Day 1996, which teammate David Cone would later refer to as Jeter's "coming-out party."
Jeter hit his first Major League home run, a fifth-inning solo homer off the Indians' Dennis Martinez, and contributed a sharp catch on an Omar Vizquel popup in the Yankees' 7-1 victory that afternoon.
"Your first Opening Day is pretty memorable, pretty special," Jeter said. "I was excited for that day. We got snowed out the day before, so we had to wait a while. It seemed like we had to wait forever to get that first one underway."
Earlier this year, Jeter said that he ranks that April 2, 1996, contest as one of his two favorite Opening Days; the other was the Yankees' 1996 home opener, better remembered as the Andy Pettitte snow game against the Royals.
"I like playing here. I like this stadium," Jeter said. "I've always liked coming here and playing. We've had some great battles with some really, really good Cleveland teams. They beat us in '97, we came back and beat them in '98. I enjoy coming here. It's a nice stadium and the fans have always been great."
Jeter said that he was looking forward to renewing acquaintances with former teammates Jason Giambi and Nick Swisher during the Yankees' stay in Cleveland.
"They're both great teammates," Jeter said. "Jason is probably one of the nicest people you'll ever meet. He's just a good guy. Swisher is a fun personality who enjoys coming [to the ballpark]. He's got a lot of opinions, which I'm sure you know. They were both fun to play with. I enjoyed my time with them."
Bryan Hoch is a reporter for MLB.com. Follow him on Twitter @bryanhoch and read his MLBlog, Bombers Beat. This story was not subject to the approval of Major League Baseball or its clubs.