BP mishap leaves Beltran with facial fractures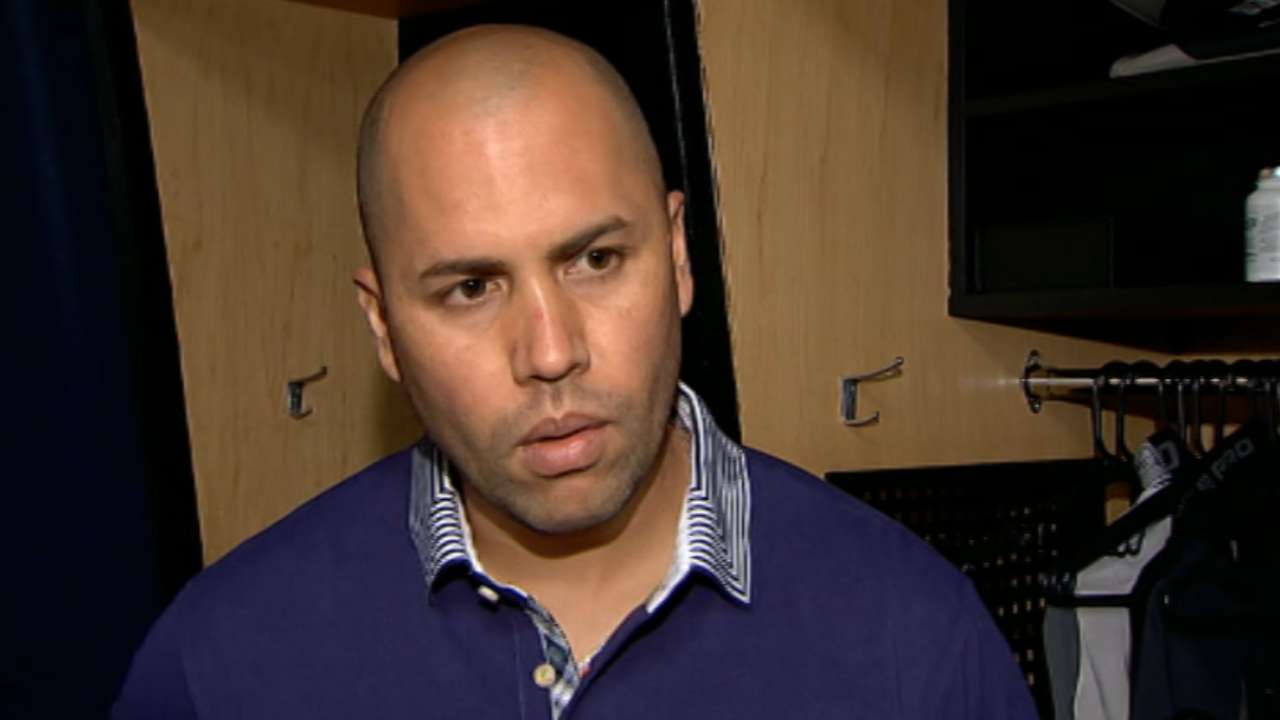 CLEVELAND -- Yankees outfielder Carlos Beltran sustained two small facial fractures in a batting-practice mishap on Wednesday afternoon, but the club is hopeful that the veteran switch-hitter will avoid a trip to the disabled list.
Beltran was scratched from the starting lineup for New York's 5-4, 14-inning victory over the Indians after a batted ball ricocheted off a protective "L screen" in an indoor batting cage, striking him in the face.
"You don't expect that to happen when you're practicing," Beltran said. "I had a headache for the whole day. Now it's getting better. Hopefully tomorrow it will get better and I could be back soon."
Beltran had some bruising on the bridge of his nose, but relatively little swelling. He said that the Yankees want to make sure he feels fine on Thursday, and added that there is some concern about a possible concussion.
"I don't know what the team's going to do," Beltran said. "With the concussion things, teams take that serious. Honestly, I don't feel like I have that. But at the end of the day, it's not my decision."
Derek Jeter replaced Beltran in the lineup as designated hitter and went 2-for-6 with a run scored. Beltran missed the first two games of New York's series against the Indians with swelling behind his right knee.
"You can only change the lineup so many times and then you run out of people. It's difficult," Yankees manager Joe Girardi said. "He felt really good until he did that, and then we had to send him for X-rays and a CT scan. I have to figure out what we're going to do."
The freak injury forced Girardi to revise his plans for Jeter, who was set to get a day off and then play him in Thursday's series finale and all three games against the Orioles this weekend leading into the All-Star break.
"I want him to play in Baltimore," Girardi said. "We've got a left-hander [the Indians' T.J. House] tomorrow. If he doesn't get today, then it's nine days, plus a late flight, plus an [All-Star] workout Monday, a game Tuesday. I just think you start risking that."
The Yankees also held Brett Gardner out of the starting lineup with an abdominal strain and placed Masahiro Tanaka on the disabled list on Wednesday.
Bryan Hoch is a reporter for MLB.com. Follow him on Twitter @bryanhoch and read his MLBlog, Bombers Beat. This story was not subject to the approval of Major League Baseball or its clubs.